New chief executive appointed to Scottish Churches Housing Action
Scottish Churches Housing Action (SCHA) has today announced the appointment of Richard Howat as its new chief executive.
Mr Howat will take up the role on May 20, replacing David Cressey who resigned in December.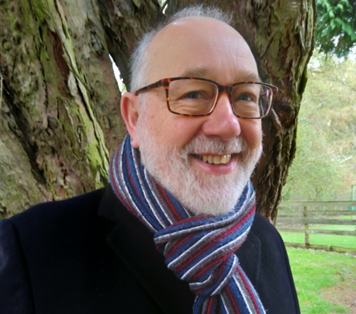 Richard brings some 27 years of experience in the care and homelessness sector to SCHA, predominantly through his work with Transform Community Development (formerly Dundee Cyrenians), and from 2011 to date as operations manager with Positive Steps, Dundee.
Rev. Dr. Graeme Wilson, convener of SCHA, said Richard's empathy for the lived experience of those who suffer homelessness, and his understanding of the causes and drivers that lie behind it mean that he is the ideal person to enable SCHA to be a voice for the churches in the field of homelessness and affordable housing policy at a national level, and to be a voice to the churches in helping them to understand, and make a difference, in their local communities.
Richard also has a sensitivity to the distinctive challenges of rural homelessness and his hope is that SCHA might identify and utilise the skills and the voices of the rural churches to drive transformative action in this field.
Rev Wilson added: "Richard has a significant track record in working in the field of homelessness and in campaigning to tackle the causes of homelessness. Richard's compassion for those he works with and for is clearly evident, and his passion to campaign for them, and to be a voice for them, convinced us that he was the right person to lead SCHA forward."
Richard said: "It is generally agreed that homelessness is a symptom of other underlying issues. Frequently the focus is on individuals and the challenges and problems they face rather than on the structural issues which are the root cause of so many people living without a secure and settled home in Scotland today. Sadly, there is a road yet to travel to achieve our goal of ending homelessness.
"I believe that SCHA is uniquely positioned to influence this journey. It is well placed to inform, to challenge and to deliver community based solutions. As a consequence I am thrilled to take on the role of Chief Executive and cannot wait to start. However, people make organisations and I look forward to working with everyone at Churches Housing to build on their existing success and together take the organisation forward."