New council housing gets underway in South Lanarkshire
Work has started on a new affordable housing development on behalf of South Lanarkshire Council.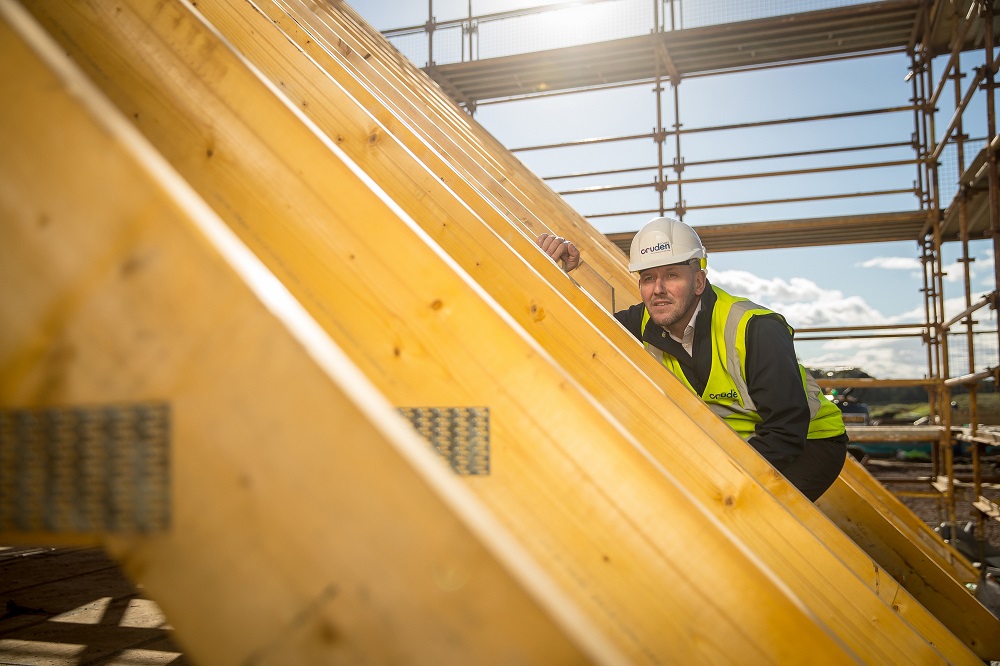 A total of 20 units will be built at Castlehill Crescent in Law and supports the council's Strategic Housing Investment Plan in delivering a high priority and cost-efficient contribution to local supply housing. Scottish Government funding has been made available in support of the project.
The new development is positioned on the site of the former Law Primary School and is expected to complete next summer. Designed to meet local housing needs, the development will contain 12 cottage flats and eight terraced houses, all with front and back gardens with surrounding landscaping.
The development, constructed by Cruden Building, will encompass high-quality homes with a modern design, enhancing comfort and incorporating energy efficient features. Properties will also meet Housing for Varying Needs standards, to help support people's changing needs over their lifetime in the property.
Allan Callaghan, managing director for Cruden Building, said: "We are pleased to start work on this exciting project for South Lanarkshire Council. All of the homes will be eco-friendly; ensuring residents benefit from warmer homes with fewer carbon emissions and which are more economical to run.
"As with all of our developments, we will work closely with the council to bring benefits to the wider South Lanarkshire community. We will provide a number of initiatives on the project including work placements and training opportunities for people within the local area."
Councillor Josh Wilson, chair of housing and technical resources at South Lanarkshire Council, said: "This is a much-anticipated development in Law which will increase the stock of council housing in the area at a time when the demand for affordable homes continues to grow. The addition of 20 high quality council houses will help meet the needs of local people who are finding it difficult to get onto the housing ladder and we are pleased to see work getting underway."