New development for Airdrie town centre
A new retail and housing development has been created in Airdrie, as part of North Lanarkshire Council's regeneration of the town centre.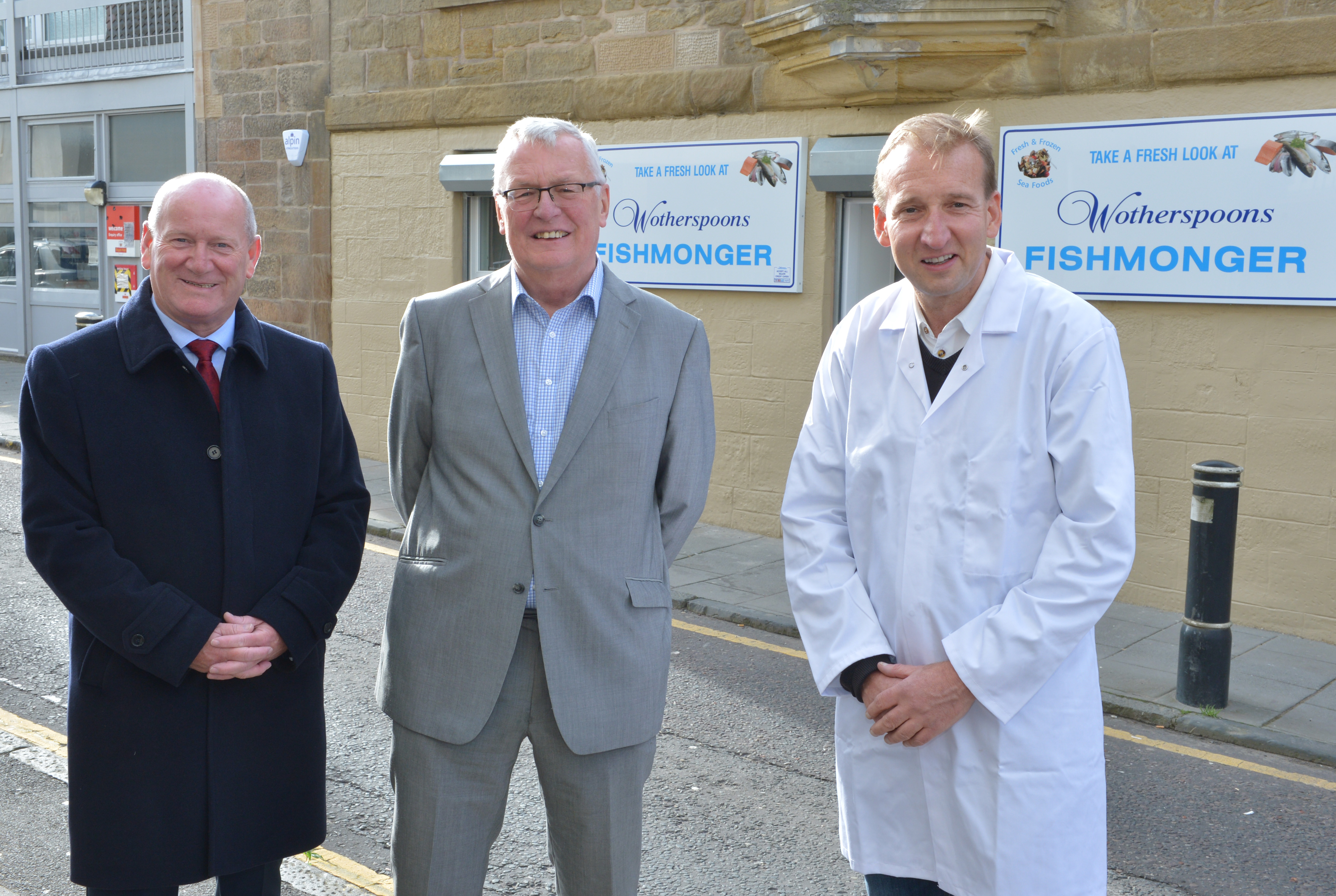 The property in Buchanan Street was refurbished by the council and North Lanarkshire Properties (NLP) Ltd, with the successful relocation of one of the existing tenants - Wotherspoon Fishmongers Ltd.
Works have been carried out to the residential properties as well as refurbishment of the retail units on the ground floor.
Councillor Ian McNeil, chair of North Lanarkshire Properties Ltd, said: "This is another successful joint project between the council and North Lanarkshire Properties, bringing vacant buildings within the town centre back into use.
"Earlier this year the partners transformed a property in Graham Street, and both projects have delivered high quality homes through the council's new supply programme alongside modern retail units for new and existing tenants."
Councillor McNeil and council leader Councillor Jim Logue visited the new development last week.
Councillor Logue added: "As well as providing first class accommodation for an existing local business, this project will create opportunities for new employment and services in the town centre.
"It is another example of the council's commitment to regenerating our town centres, supporting the local economy to recover from the covid pandemic and grow for the future."
Brian Wotherspoon, owner of Wotherspoon Fishmongers, said he is delighted with the refurbished shop premises: "The new unit is excellent and is a pleasure to operate from. The continued investment that the council is making in Airdrie Town Centre is very much welcomed and the vision for Airdrie brings great encouragement to myself and others who continue to invest in the Town Centre for the long term."