New funding allows River Clyde Homes to provide support for independent living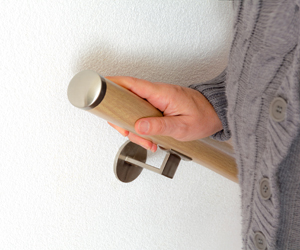 River Clyde Homes has been awarded funding of over £450,000 for Aids and Adaptions for 2022/23 from the Scottish Government to provide equipment to help customers live more independent lives.
The Inverclyde-based housing association said it is committed to supporting more customers and their families to improve their safety, wellbeing and quality of life through the provision of equipment, aids and adaptations which will assist customers to live more independently in their homes for longer.
The funding is made up of general adaptations (£361,000) and major adaptations (£90,000). This includes funding for scooter pods.
Elaine Cannon, senior housing manager at River Clyde Homes, said: "This is great news for River Clyde Homes and many of our customers will benefit from the funding. The next steps are to procure a new contractor and work through the backlog of referrals, caused by the pandemic, that is awaiting allocation. We expect to commence works in early July and every tenant referral request we have received will be responded to and, where successful, with an approximate installation timescale."