New Gorbals pledges to reverse lock-changes on its properties
New Gorbals Housing Association has promised to reverse any attempt by Serco to change locks on its properties as part of efforts to prevent the eviction of asylum seekers in Glasgow.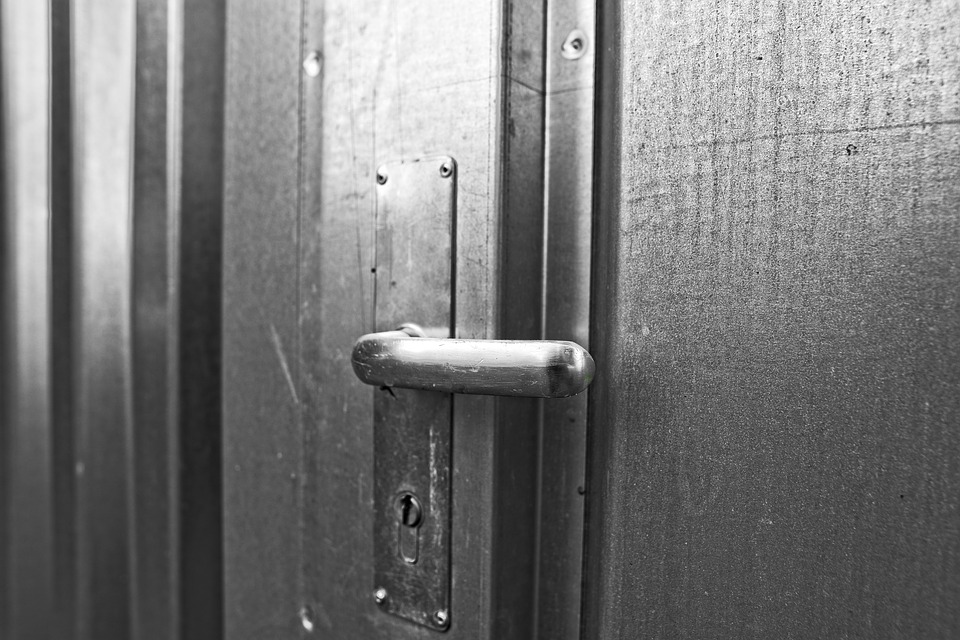 The Association has also pledged that it will not offer any properties to Mears Group when it takes over the Home Office contract from Serco in September.
Private housing provider Serco had issued a series lock-change orders to more than 300 people refused asylum in the UK, although the action has been temporarily stalled by a series of interim interdicts secured by law centres, advice agencies and charities.
New Gorbals Housing Association, which currently lets two of its properties in the city to Serco, has now confirmed it will do everything in its power to prevent the lock-changes being carried out at those homes, going as far to say it would follow up any attempt with its own lock-change.
The RSL added that it would be open to a transition period allowing the inhabitants to stay in its homes if required to prevent eviction and ensure the individuals obtain advice and service from the appropriate agencies.
The pledge was revealed by tenants' union Living Rent which had called on Glasgow-based housing associations to put pressure on Mears and Serco and give a guarantee not to allow the companies to change the locks on their properties.
In response to an inquiry by Living Rent, New Gorbals Housing Association confirmed that it "remained opposed to the lock change regime".
Deputy director Norman Fitzpatrick told Living Rent: "I can confirm that two of our properties are currently let to Serco and that we will not be offering any properties to Mears when they take over the contract in September. In relation to those asylum seekers living in both these properties we would be happy to allow a transition period allowing them to stay in our accommodation on the expiry of the Serco contract should that be required thus avoiding destitution and allowing time for us to work alongside other relevant organisations to ensure that those individuals are referred to appropriate advice/legal services agencies."
He also explained that New Gorbals would not comply with the lock changes being carried out on their properties, adding: "If we can legally stop Serco or Mears changing the locks on either or both the properties currently let to Serco then we will do so. If a lock-change was made to either or both the properties then, if necessary, we would follow that up with our own lock-change."
Speaking to Scottish Housing News, Mr Fitzpatrick admitted that the decision taken by New Gorbals was possible because of the number of properties in question and that he was not advocating other associations to do the same.
He said: "We are in the position to make this stance because we only have two properties currently let to Serco. I'd imagine if we had in the region of 80-100 properties we would take a very different view."
Last week a spokesperson for Mears confirmed to Scottish Housing News it will "only be responsible for service users who are still entitled to asylum support and not for those who are no longer eligible for support".
Fitzpatrick added that New Gorbals would utilise its close links with Scottish Refugee Council to provide assistance to any residents remaining in its flats, should Mears not take on the properties.
In its list of requests to housing associations, Living Rent also called on RSLs to make a public pledge to withdraw from any contracts with Mears as soon as possible and commit not to enter into any future contracts with Mears if it refuses to take on the affected properties.
While New Gorbals benefits from having an in-house maintenance team, Norman Fitzpatrick told Scottish Housing News that any link between a maintenance contract with Mears and the issue of lock-changing was "tenuous at best".
He added: "It is not appropriate to link a maintenance deal to this issue and it is not something we would have considered. The legal process involved in procuring maintenance providers would prevent housing associations from excluding contractors because part of the company is doing something else."
This position echoed a response given by the Glasgow and West of Scotland Forum of Housing Associations (GWSF) last week which said "the maintenance and repairs contracts a number of our members have with Mears are unrelated to the asylum seekers accommodation issue".
Living Rent welcomed the stance taken by New Gorbals Housing Association and outlined its hope that other housing associations and key stakeholders across the city will follow.
David Hanson of Living Rent said: "We strongly commend the stance taken by New Gorbals Housing Association in standing up to both Serco and the Mears Group"
He added: "We call on other housing associations to emulate them, using their influence as social landlords to help prevent these inhumane lock changes."
On the issue of maintenance contracts, the tenants' union added: "While the provision of asylum seeker accommodation and the provision of maintenance and repairs may fall under different contracts, housing associations who hold maintenance and repairs contracts with Mears are nonetheless uniquely placed to pressure Mears to take on the 300 affected by the lock changes. We hope that housing associations across Glasgow will stand strong for their communities during this precedent-setting episode for tenants' rights."