New Just Transition Commission to be established by Scottish Government
A new Just Transition Commission is to be established to help ensure Scotland's journey to net zero is fair for everyone.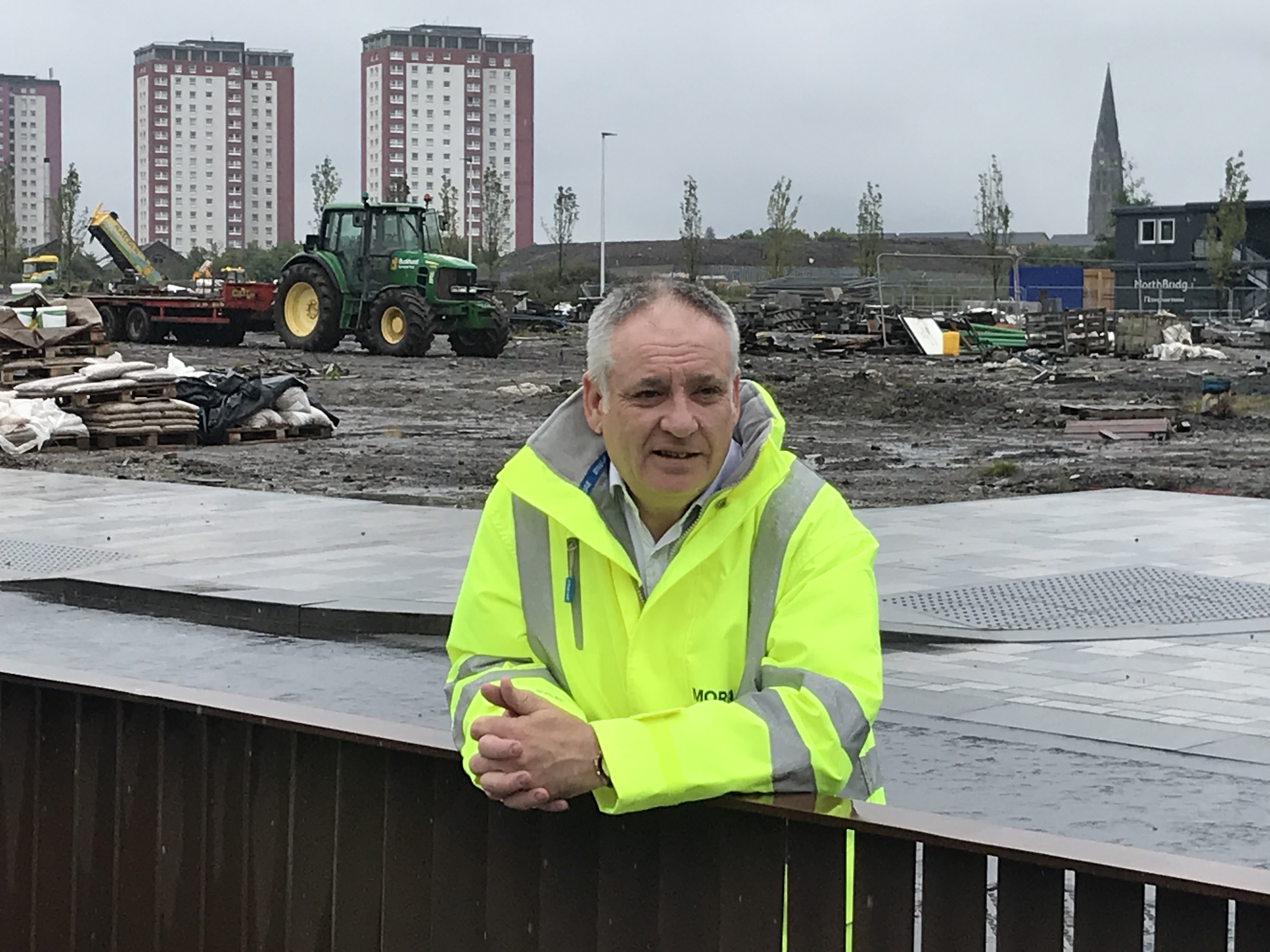 It will be chaired by leading climate scientist and IPCC Bureau member Professor Jim Skea and run for the duration of this parliamentary term, reporting annually on the progress Scotland is making to ensure a greener, fairer future for us all.
Scotland's Just Transition Commission was first established in 2019 and submitted a report in March 2021 following a two-year remit to provide practical advice and recommendations.
The Scottish Government responded to the report last week, accepting all of the Commission's recommendations and becoming the first country in the world to commit to a Just Transition Planning Framework. This sets out a consistent, ambitious approach to just transition planning with the first specific plan addressing the energy sector.
One of the new Commission's key roles will be to support the development of the plans.
To announce the new Commission, just transition minister Richard Lochhead visited the Sighthill Transformational Regeneration Area in Glasgow, a £250 million project which is largest of its kind outside of London and was built on award-winning large-scale community consultation.
Mr Lochhead said: "We are committed to ending Scotland's contribution to climate change and, critically, ensuring we do that in a way that is just and fair for everyone.
"Scotland's approach is unique and world leading: we are demonstrating clear leadership to ensure our just transition to net zero does not repeat the mistakes of the past.
"A just transition for the people of Scotland will be our defining mission and the Commission will play a central role in ensuring that our transformation journey to becoming a net zero nation leaves no-one behind.
"I am very pleased that Professor Skea will chair the new Commission. Having led the previous Commission, he will bring valuable continuity to the role, together with a wealth of experience in climate science. I look forward to announcing the other members of the Commission soon."
Professor Skea added: "I am honoured to be invited to chair the Just Transition Commission in the next phase of its work. It is gratifying to see our recommendations being taken up so comprehensively by the Sottish Government.
"The challenge now is to turn these recommendations into practical realities, and I look forward to working with fellow Commissioners and the Government on that task."