New MD and larger HQ equips Dandara to quadruple annual output
Housebuilder Dandara (East Scotland) has relocated into the heart of the Central Belt as part of its ambitious expansion drive to more than quadruple its annual rate of construction.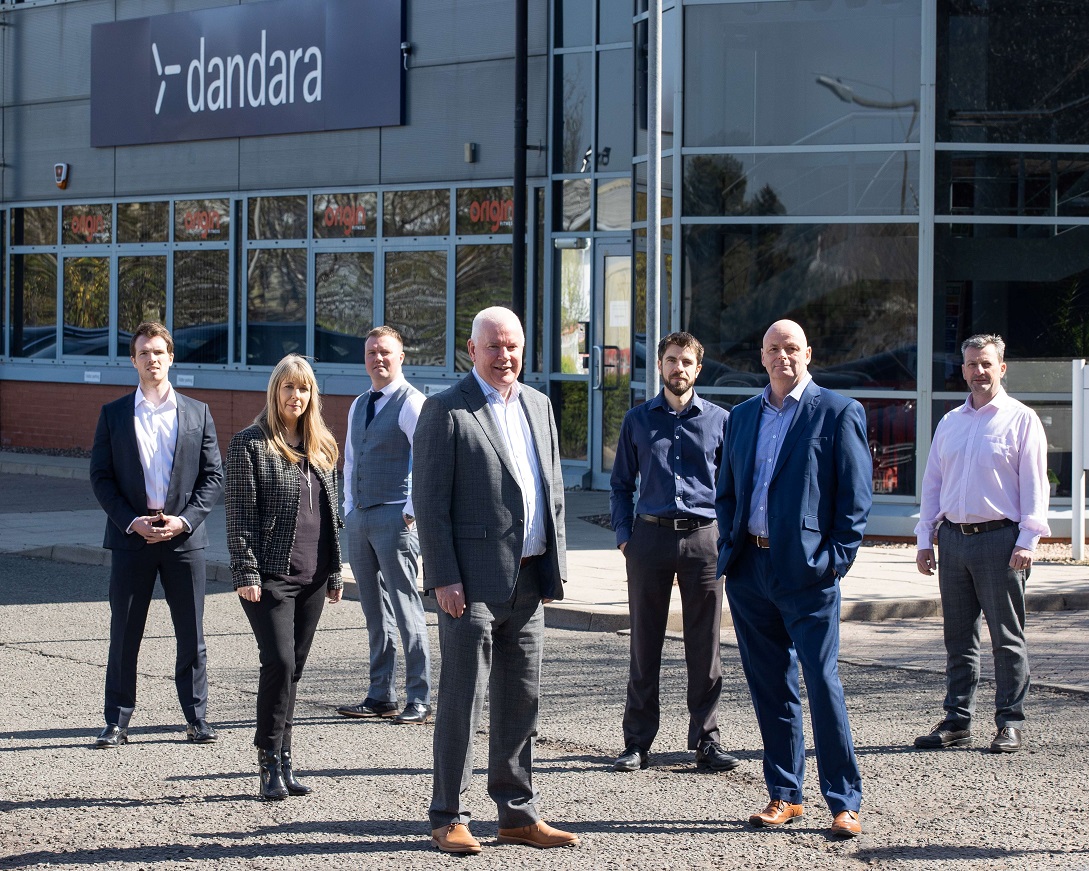 MD Iain Innes, who joined Dandara last year, has led a recruitment campaign to get a larger team in place ready to expand and develop the housebuilder's Scottish housebuilding operations, which has meant that the division rapidly outgrew its previous headquarters on George Street in Edinburgh.
With a contemporary and new, spacious base in Newbridge, just ten miles west of the city centre and conveniently close to Edinburgh Airport, staff are now ideally situated for commuting to Edinburgh, Fife, The Lothians and Central Belt, where the business will be focusing its housebuilding programme.
Innes joined Dandara last summer, with a vision to expand the Scottish business from building around 100 homes each year to delivering 450 to 500 annually – including broadening its target market to include first time buyers and second steppers.
"Dandara already has a well-deserved reputation for creating high-quality homes, and recently gained the coveted 5-star status from the HBF (Home Builders Federation) on its first assessment," said Mr Innes. "We now intend to build on that success by taking the business to the next level – expanding our operation, employing more staff and building more quality homes to serve the rapidly growing economy of East Central Scotland."
Mr Innes has a long career in managing housebuilding companies, having been MD of Persimmon Homes East and North Scotland before joining Dandara. Prior to that he has also served as MD at Bancon Homes and at Stewart Milne Homes, as well as having been executive board director of Homes for Scotland for more than 14 years.
"This area of Scotland has seen demand for new homes soaring, and we are committed to building quality new homes and buying new land to support the aspirational residents of this new UK powerhouse," added Mr Innes. "Just a few miles from our new headquarters we are about to start building 108 homes at Foxhall Gait in Kirkliston, which will create a thriving new community surrounded by green space, but with superb transport links into the centre of Edinburgh. We are ensuring that we build homes to appeal to every buyer, from five-bedroom detached houses to two-bedroom apartments, all built with our signature commitment to excellence."