New name and new faces for North East specialised housing provider
Castlehill Housing Trust is celebrating its new name with three new people joining its board.
The Trust has been a subsidiary of Castlehill Housing Association since 2011 and is committed to growing its portfolio of properties to meet the growing demand within the North East of Scotland.
Nicola Shand, Allan Manson and Lyn Cullum are the first people to join the board as Castlehill representatives since the name changed from GCCCT late last year. Their appointments take the Trust to a full complement of board directors.
Celebrating the launch of its new name and website, Castlehill Housing Trust chose to introduce the new board members to care provider partners and tenants at an event held at 'The Fly Cup' in Inverurie yesterday.
Working with the staff at 'The Fly Cup' made perfect sense, as most Castlehill Housing Trust tenants are adults with learning disabilities and the venue, a local charity, provides employment opportunities within the catering industry for adults with similar disabilities.
"Castlehill Housing Trust uses its expertise in housing to work flexibly with experienced care providers and local authorities to provide a solid base from which an individual's care can be provided," said Emma Ozanne, Castlehill Housing Trust manager. "We hope to limit the need for frequent moves and enable those with complex and evolving needs, to live in a place they can call home."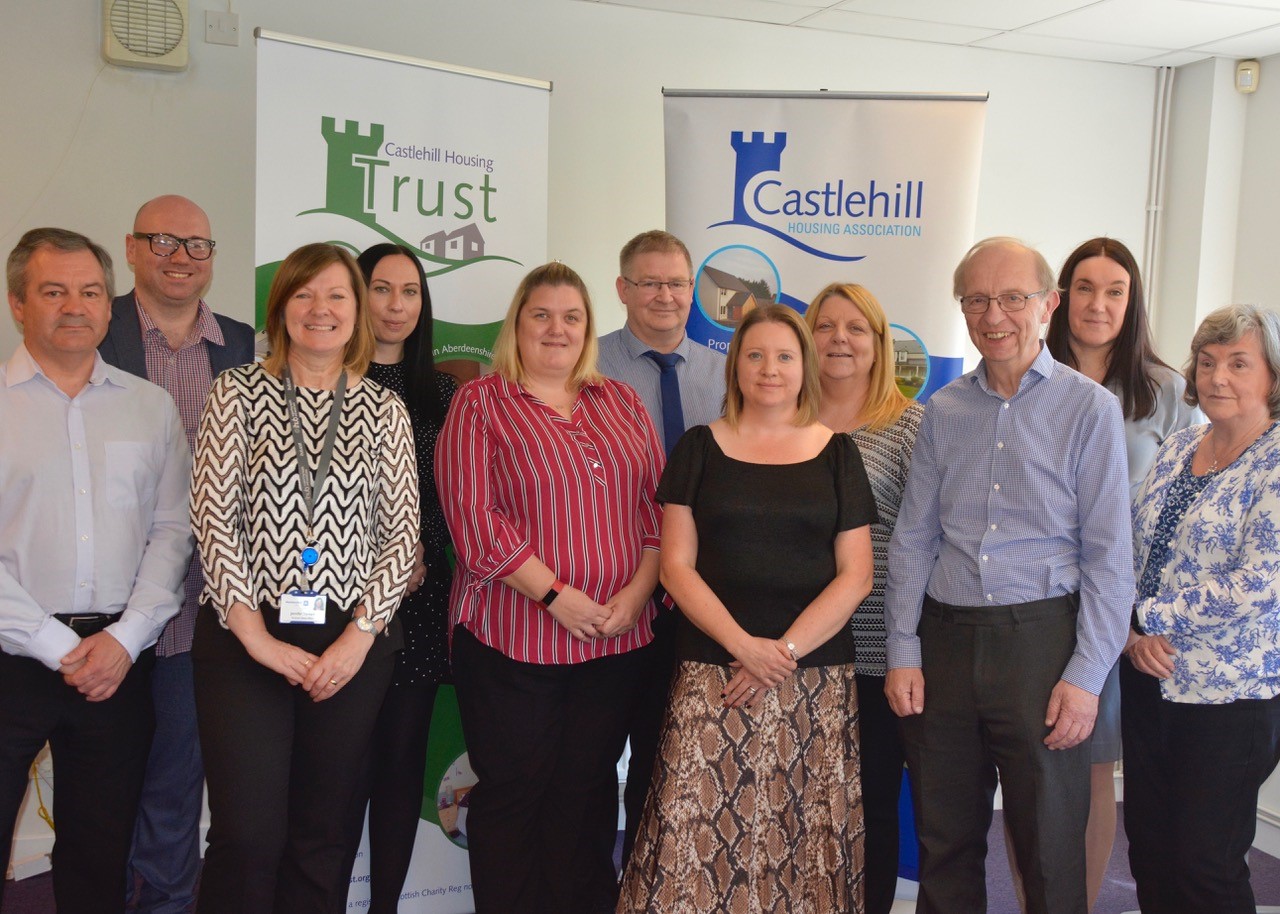 The new board directors bring a wealth of knowledge and experience from their professional and personal lives having worked in housing and with those with special needs throughout their careers. Being able to draw on fresh insight and views will help the board continue to meet the changing needs of Castlehill Housing Trust customers.
Nicola, Allan and Lyn are delighted to have been selected and are enthusiastic about the challenges and opportunities that lie ahead.
"Everyone has been so positive today," said Nicola. "The other board directors have been very welcoming and the food has been really tasty," added Allan. Lyn agreed: "It has been lovely to meet everyone – I can't wait to get started."