New partnership to progress improvements to Falkirk town centre
The revitalisation of Falkirk's town centre took another significant step forward as the council agreed to take part in a new partnership being set up to deliver an action plan.
The partnership will comprise representatives of Falkirk Council, Scottish Futures Trust, Falkirk BID, Healthy High Streets and other bodies.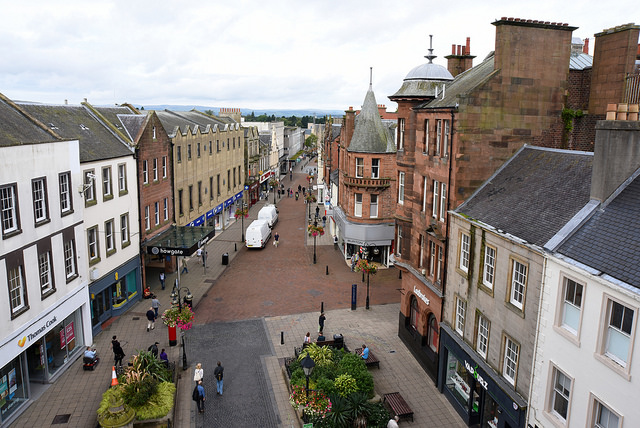 The action plan will help to:
Reinvigorate retail provision
Create new opportunities for residential housing
Enhance infrastructure
Establish new 'hubs' to attract more footfall to the town centre
Alongside the new partnership a Town Centre Forum will connect with retailers, property owners and residents as a sounding board for the partnership as the action plan progresses.
Work on the delivery of a new council HQ and Arts Centre will be progressed alongside the partnership, anticipating that this will provide a catalyst for investment by the private sector in the town centre.
The partnership follows on from a number of successful workshops that took place last year with interested parties, gathering opinions and information to shape the plans for the town centre and enable partnership to be set up.
Councillor Cecil Meiklejohn, leader of Falkirk Council, said: "The partnership and action plan will aim big for Falkirk and will take the whole revitalisation of Falkirk's town centre forward in a very positive direction.
"We aim to get the right partners on board and look forward to seeing the action plan deliver for businesses and residents in the local area.
"We also aspire to seeing the new council HQ and Arts Centre replace buildings that are not fit for purpose creating a vibrant hub for the community that can be used by everyone as a place to work, meet up and enjoy the benefits the town centre has to offer.
"We expect this to provide an important catalyst to encourage private sector investment in our town.
"The announcement of £2 million of funding from the Scottish Government is an important boost to this work. We look forward to working with our partners to initiate actions to commit these funds to help deliver on the ambitions for our town centres."