New report outlines eight point plan for Scotland's green recovery
Retrofitting buildings is one of a number of key actions the Scottish Government should undertake to ensure Scotland's post-COVID-19 sets a path to net zero, according to a group of civic and business leaders.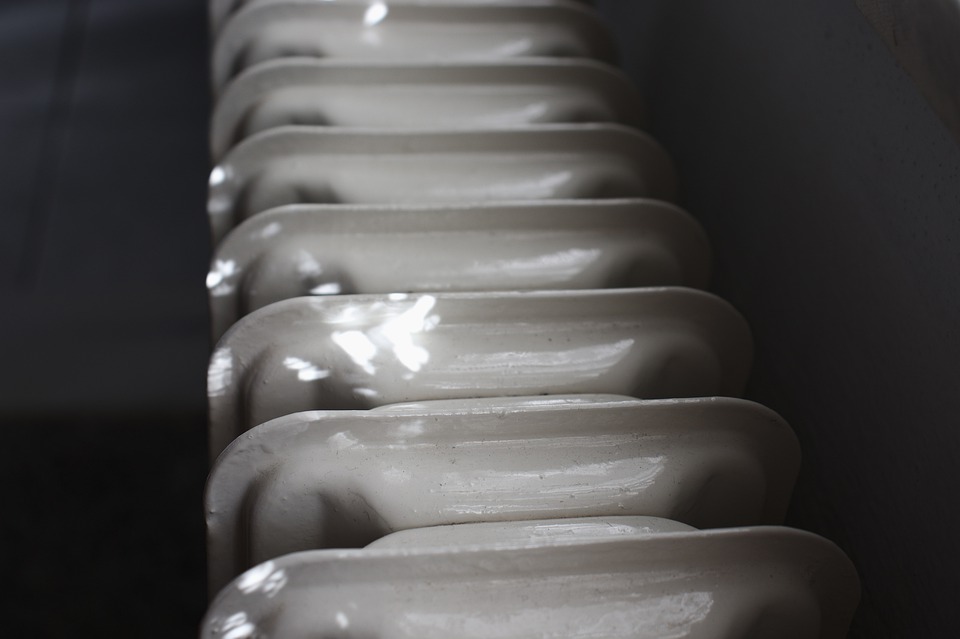 The Climate Emergency Response Group (CERG) said existing Scottish Government home insulation schemes like Warmer Homes Scotland can be doubled so that 30,000 homes a year are made warmer and healthier and lifted out of fuel poverty.
According to an eight point plan issued by the group today, it is one of many practical solutions that the Scottish Government should implement now, in order to move Scotland towards a net-zero economy.
The CERG said it welcomed the Scottish Government's commitments to a green recovery which supports a transition towards a greener, net zero and wellbeing economy.
Recent polling shows the public want to see government tackle the climate emergency with the same urgency as COVID-19 reflecting increasing concern at the risks posed by a warming world.
The recent report from the Scottish Government's Advisory Group on Economic Recovery (AGER) stated that "responding to climate change needs to be a thread through every policy action". This package of proposals aims to show how this can be done to create a genuine green recovery which also creates jobs and helps the economy.
CERG proposes four priority areas and four strategies that can both help the economy to recover and set Scotland on a course for net zero climate emissions. These should be implemented as part of the Scottish Government's actions to mitigate the economic crisis and build a fairer, greener Scotland. The report builds on CERG's previous work on the climate emergency response.
The eight proposals would reap a wide range of benefits – jobs, improved health and well-being, as well as reduced carbon emissions. With Scottish Government finances stretched by the crisis, it is essential that scarce resources help tackle the climate emergency and rebuild the economy post-COVID-19, targeting those hardest hit by the crisis. The report includes innovative ways to pay for proposed activities.
The four priority areas are:
Retrofit buildings for a net-zero Scotland
Rural jobs creation programme
Green Enterprise Support
City and Town Infrastructure Transformation Programme
And the four cross-cutting strategies include:
Unlocking private investment with greater policy certainty
Green Scrappage Scheme
Green Future Skills
Expanded Capital Investment Stimulus
These proposals are not only good for a net-zero future, but also for jobs, health and well-being, and helping to address inequalities.
Fabrice Leveque, head of policy at WWF Scotland, said: "A decade ago, governments around the world responded to the financial crisis with business as usual with only 16% of the UK stimulus going to clean measures. We're still reaping the consequences. We need to learn the lessons of the past and build back a better, greener and fairer economy that is resilient to the climate emergency accelerating before our eyes.
"A wealth of evidence shows that steps to make our economy lower carbon can secure jobs and bring other benefits like cleaner air, warmer homes and better health."
On retrofitting for a net zero Scotland, Mike Thornton, chief executive at Energy Saving Trust, said: "Energy efficiency retrofits can be transformative for individual householders, as well as for the economy and the climate on a large scale. Thousands of households who have already benefited from warmer, comfier homes will sing their praises. The quality of our homes has never mattered more than in lockdown and making them fit for the future can cut emissions today, tackle fuel poverty and create jobs around the country."
Responding to the report, Morag Watson, director of policy at Scottish Renewables, said: "This report outlines pragmatic actions the Scottish Government could take as part of Scotland's green recovery from the coronavirus pandemic. The eight proposals, in which renewable energy plays a key part, would capture many benefits including new jobs, improved health and well-being, as well as reducing carbon emissions.
"In particular, with only 6.3% of heat currently coming from renewable sources, investment in the energy efficiency and low-carbon heating of Scotland's existing buildings will be critical to decarbonise this sector.
"Investment in education and retraining for both young and established workers is also essential to ensure we have the skills we need for our climate emergency response.
"This report is in line with Scottish Renewables' plans for a green economic recovery, which focus on accelerating the vital transition to renewable forms of heating and the introduction of a Renewables Transition Training Fund, among other actions."
Read all of our articles relating to COVID-19 here.