New report uncovers reality of being homeless and working in Britain
Four out of 10 employers (42%) from across the UK have admitted they would likely seek to terminate an employees' contract if they were homeless, an eye-opening new report by Crisis has revealed today.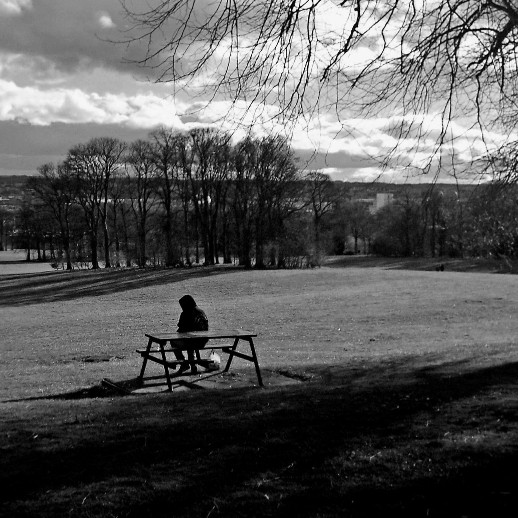 The report draws on a survey of 250 UK employers, new analysis of UK government homelessness data and in-depth interviews with people from across Great Britain who have experienced being in-work and homeless in the last two years. It exposes the tremendous strain working and being homeless has on a person's wellbeing, how it damages people's chances of creating meaningful connections with colleagues and how staff are reluctant to turn to their employer for support out of fear of losing their job. The research also reveals how poorly paid, insecure work is leaving people trapped in homelessness.
Through first-hand accounts, participants revealed how experiencing homelessness while working had a hugely detrimental impact on their physical, mental and emotional wellbeing which was exacerbated by the constant struggle of trying to keep their homelessness a secret and made daily activities like eating, sleeping and washing extremely difficult to manage.
Participants described how they were frequently left anxious and exhausted when at work due to the mental toll of trying to find somewhere to sleep night after night, with many forced to bed down in vehicles, on floors or in tents, before having to travel long distances to get to work with very limited transport options besides walking.
Many saw their hygiene suffer as they struggled to wash themselves and their clothes, often turning to gyms or the generosity of friends to access showers, with one participant recalling how they had to resort to washing in train toilets.
Sadly, the isolation of working without a home was also revealed, with most participants choosing not to tell their boss as they felt nothing good would come from it but also from the shame of how they would be perceived. This resulted in many participants taking steps to conceal their situation by using friends or family members addresses for admin and avoiding situations where their homelessness could be uncovered, leaving them cut off emotionally from their peers.
While there were instances of companies providing support to their employers either via time off or loans to find a home, disturbingly several participants reported being let go when their situation came to light with little to no reasoning, other than their situation made their employment untenable.
The survey findings reflect why workers were right to be concerned with over half (56%) of employers stating homelessness would likely have a detrimental effect on a current employee's job, while a further 58% disclosed how being homeless would likely have a negative impact on a prospective employee's application, suggesting that negative attitudes to homelessness is a major issue amongst UK businesses.
The research also drilled down into the reasons why workers are locked in a cycle of homelessness with no end in sight. A key driver for most was the sheer lack of affordable housing and rapidly increasing living costs which is putting further pressure on already strained budgets and leaving many fearing how they will cover rent, bills and other necessities like heating and food. The low paid and often insecure nature of their work also meant that in many cases private landlords were reluctant to rent to them leaving them with little hope of finding a home.
This insight comes as Crisis prepares to open it's Christmas services across Great Britain for the 50th time, with the charity providing hotel accommodation for people who would otherwise be sleeping rough in London, many of whom will be in work. Alongside this, the charity will also be supporting thousands more in insecure accommodation by providing food, companionship and access to Crisis's year-round support to leave homelessness behind.
Commenting on the research Crisis chief executive, Jon Sparkes, said: "It should shame us all that this Christmas tens of thousands of people – many of whom kept us safe during the pandemic by delivering our packages, stocking our food shelves and teaching our children - are being forced to hunker down in vans or sleep in freezing tents because they cannot afford a roof over their head.
"For too long now, insecure poorly paid jobs combined with spiralling housing costs have been putting untold pressure on people up and down this country. We need to ensure that work can provide a reliable route out of poverty, otherwise this will continue to be an inhuman and devastating reality for many.
"It is crucial that everyone plays their part in tackling homelessness, and this includes businesses and employers providing the right support to staff when they fall on hard times. We also need the UK government to get to grips with the root causes that are pushing people to the brink – starting by unfreezing housing benefit so that people can afford to pay their rent and building the social homes we desperately need, so that people on low incomes can have a home of their own.
"Until we tackle this for good, Crisis will continue to be there for the people that need us - providing a safe place to stay, companionship, food and support – and hope for a future away from homelessness."