New solar batteries to help North Lanarkshire Council tackle fuel poverty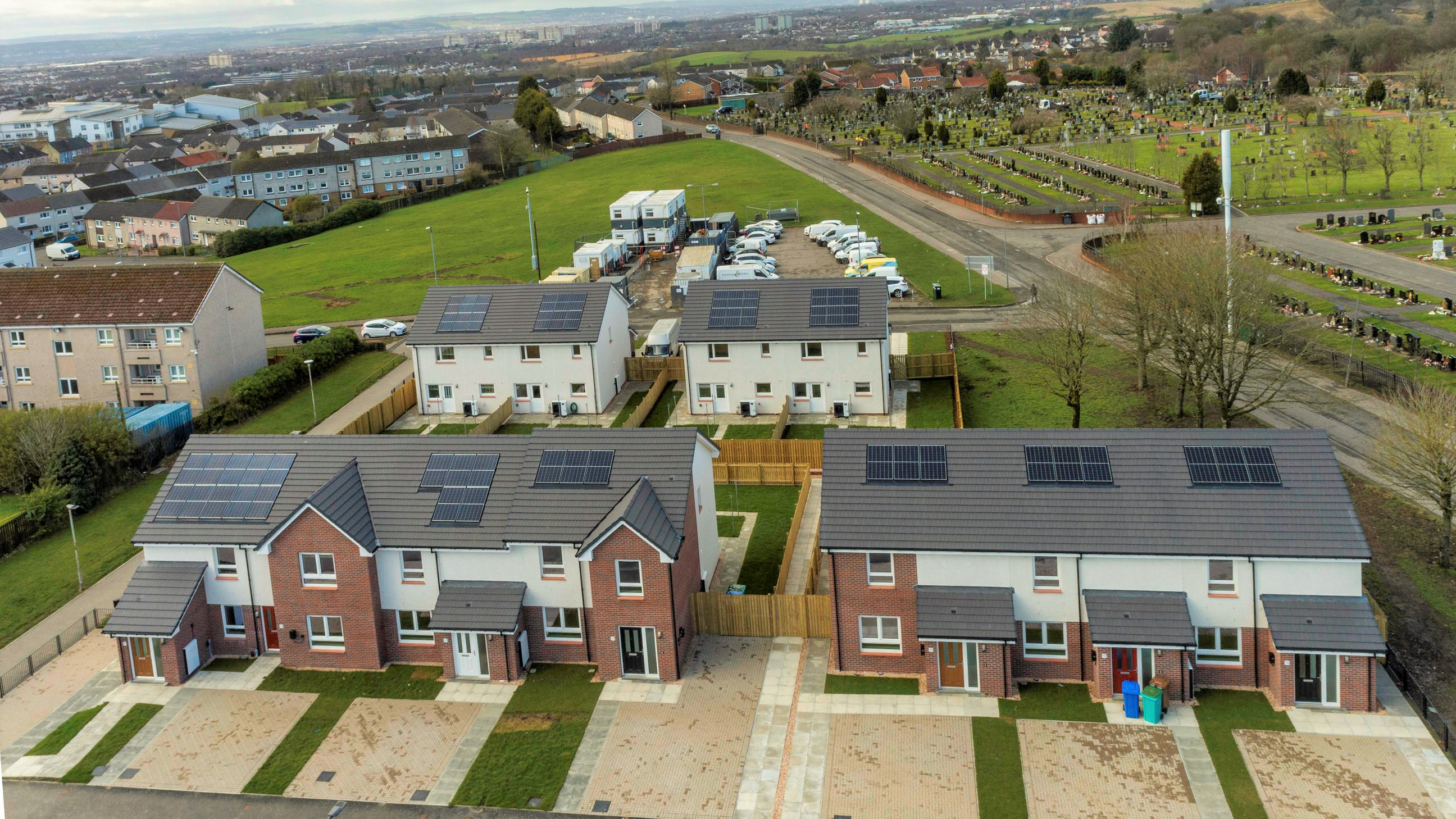 Solar batteries have been installed at a new affordable housing development in North Lanarkshire in a bid to tackle fuel poverty and climate change.
Located at the Holehills Regeneration on Dykehead Road northeast of Airdrie town centre, 150 two and three-bedroom homes for social rent are replacing a series of multi-storey flatted blocks as part of the council's target to build 5,000 new homes across the local authority region by 2035.
Of the 150 homes, 19 are being delivered to a piloted net zero carbon standard of build that has been developed by main contractor CCG (Scotland) with the support of Arc-Tech (Scotland), which specialises in the delivery of Mechanical & Electrical (M&E) services and the design and installation of renewable energy systems.
Each net zero home has its own battery storage unit; known as the 'Powerwall', it is supplied by the world-renowned car-maker and clean energy company, Tesla.
The battery links to solar PV panels installed on the roof which capture energy from the sun during daylight hours. Under normal circumstances, the occupier will only benefit if the energy is used at the time of generation, however, if it is not, the energy is exported to the National Grid.
Rather than losing out on energy being lost, the battery retains energy for later use, even during a power outage, which allows the occupier to benefit from variable tariffs during the evening.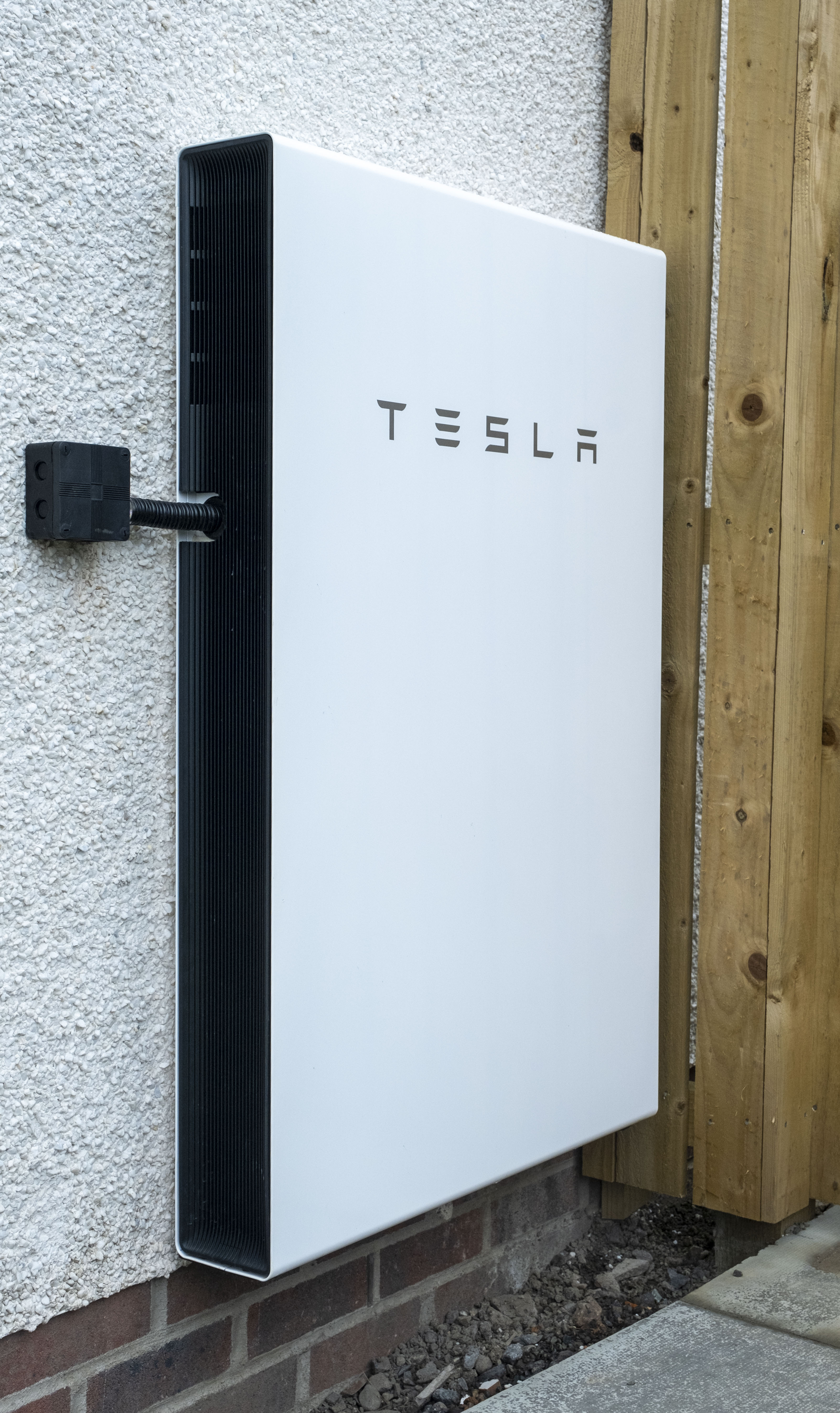 With CCG's standard of build specification, it is hoped the battery storage can reduce annual energy bills by as much as 50% when compared to current (baseline) Scottish accredited build standards.
John Gallacher, Arc-Tech (Scotland) managing director, said: "Arc-Tech is one of the few companies that are certified to install these hugely innovative solar battery storage units, alongside EV connector points, on behalf of Tesla in Scotland. With both residential and commercial application, the long-term value can be realised across the construction sector on a broad scale for clients such as North Lanarkshire Council and the end-user such as the new residents of Dykehead Road.
"It is an exciting time for renewable tech; the system in place here is incredibly intuitive and, when Arc-Tech (Scotland) install first Tesla batteries at new affordable housing development in Airdrie combined with excellent fabric performance characteristics, it will go a long way to supporting residents during this prevailing cost-of-living crisis.
"We commend the council for taking the necessary steps forward to address both the carbon agenda and fuel poverty agendas and we look forward to helping deliver the remainder of the Holehills Masterplan over the coming months."
Dykehead Road is supported by a grant funding contribution of £9.7m from the Scottish Government and is due for completion later this year.
North Lanarkshire Council, housing convener, Councillor Heather Brannan-McVey, added: "I'm delighted to see our first net zero homes available for tenants here in North Lanarkshire. These homes reaffirm our commitment to embracing and investing in new technology that improves energy efficiency and comforts for our tenants, reduces emissions and consumption while minimising fuel poverty."