New staff wellbeing days introduced by Grampian Housing Association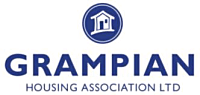 In response to Grampian Housing Association's concern about colleague wellbeing and resilience in the face of the enduring global pandemic, new wellbeing days are being offered to staff through its "Feeling GREAT" initiative.
Wellbeing days are part of a range of measures the Association has put in place to support colleague mental health. They will acknowledge the continuing hard work and commitment of staff in challenging circumstances as well as being a way of saying thank you and showing appreciation.
For Association staff, the pandemic has necessitated compulsory remote working, home schooling, caring for loved ones, furlough, financial hardship and a whole range of other impacts on their lives.
Chris Mathieson, compliance, engagement and support lead at Grampian Housing Association, said: "Diagnosis of stress, anxiety and depression are increasing daily throughout the UK and require specialist support. Our colleague wellbeing days are not a sticking plaster for these issues.
"Instead, we feel that we are playing our part in highlighting the importance of positive mental health through contributing something tangible and beneficial for colleagues which may provide a bit of respite and may help prevent an issue from becoming more significant further on. Our wellbeing days will help colleagues to clear their mind, process their thinking and come back stronger.
"It's never been more important to be kind to yourself and to others. Businesses must make decisions which encourage staff to deliver but which acknowledge the challenges they face and offer support to help them cope and deliver outcomes and outputs which are beneficial for both."
He added: "My resolution for 2021 is that colleagues take up this new employee benefit. I'll certainly be encouraging them to do so, and can't wait for the Spring to arrive to use my day to hit the hills on Deeside.
"We look forward to hearing how colleagues choose to use their day – going running, swimming, gardening, cooking, reading, spending time with family. The day is for individuals to use in a way which gives enjoyment and promotes inner calm.
"Ultimately, our Wellbeing Day highlights the trust and appreciation we hold for colleagues; a commitment to honest, open and a continuing conversation around mental health and wellbeing; and that it will deliver increased colleague commitment, satisfaction and engagement with Grampian. Happier, content and productive colleagues will deliver a customer dividend through enhanced service delivery and the customer first ethos that as a Registered Social Landlord we are rightly keen to deliver."
Inez Kirk, Aberdeenshire UNISON branch secretary, added: "We welcome the work Grampian Housing Association has been undertaking to improve the wellbeing and benefits offered to our members. At a time when we are seeing the impact on our members' mental health the GREAT initiative is a positive way to support and reward employees.
"This initiative leads the way in Aberdeen and UNISON will be keen to encourage other organisations to take a look at Grampian Housing Association's ethos and to invest in their workforce in such a positive way and we are in full support of the 'GREAT' proposals."
Commenting on the Wellbeing Day, Dan Thompson, senior housing officer, said: "It's a very positive initiative and it is nice to hear how much thought is being given to the wellbeing of colleagues."