Nick Pollard: Growing concern over insurance cover for RSL's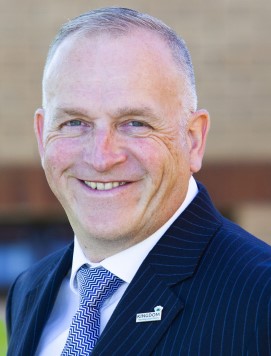 Nick Pollard, Group Finance Director of the Link Group, writes here in his personal capacity.
Is the social housing insurance market on the verge of collapsing, what will this mean and what are the solutions?
We are increasingly hearing that RSLs are facing serious problems obtaining a variety of business insurance from property cover, cyber, public liability, PII and other covers.
Premium costs are also rocketing at renewal by anywhere between 50% and 100% or more owing to inflationary impacts on sums insured from reinstatement cost rises not necessarily rates per £'000.
The effect of Grenfell and fire safety risks along with flood risks and the more recent damp and mould risks are a significant factor which are deterring insurers from supporting the sector. The sector's claims experience record is also unhelpful in this equation as it continues to deteriorate.
The coup de grace here is that the UK Treasury will add a further 12.5% in insurance premium tax added to RSL costs which is crippling.
This is a direct effect of these factors but also a combination of a lack of insurers in the market place and re insurers leading to what in effect is a monopoly position being created and in that case insurers are choosing who they will take on as a risk both in terms of sector but individually.
Procurement is not a solution with only one direct insurer and three brokers supported by one insuring underwriter as there is no depth in the market place.
The risk is that we are months, if not weeks, away from a social housing provider being unable to obtain insurance. This would mean that it would not meet its loan terms for property cover and be in breach but also running risks which are unacceptable in areas of financial risk for a not for profit charity.
The solution is undoubtedly that premiums have to rise to encourage more insurers to enter the market but with a cost of living crisis and government bearing down on our incomes this won't be resolved in the short term.