North Ayrshire Council details Isle of Cumbrae housing plans
North Ayrshire Council has submitted its plans to deliver 18 new homes on the Isle of Cumbrae.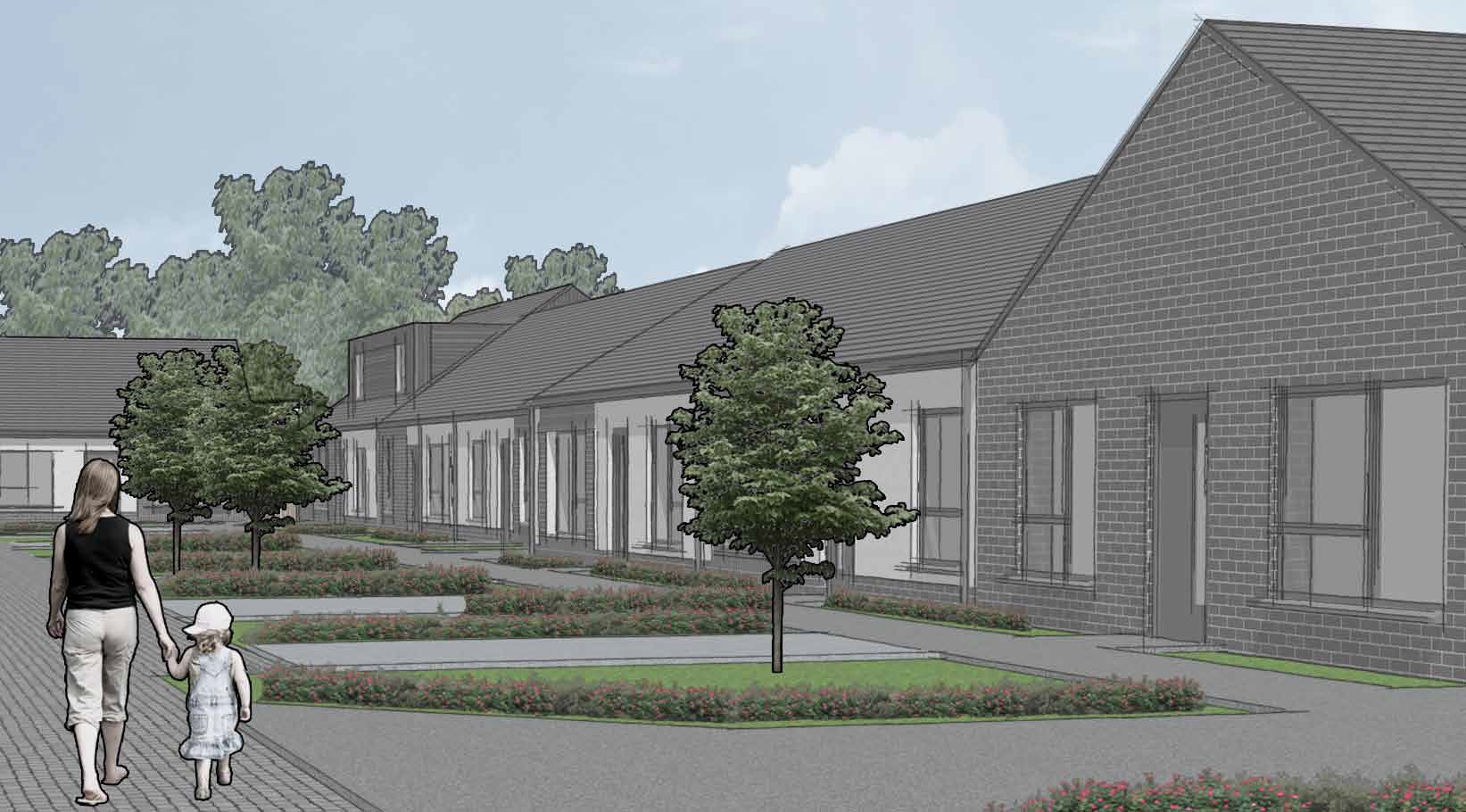 Designed by Mast Architects, the development will occupy greenfield land to the north of Millport at St Beya Gardens.
The practice said the homes will complement recent residential expansion comprising bungalows, terraces and semi-detached properties.
Planned accommodation includes a mix of general needs, amenity and wheelchair accessible properties with shared surfaces, narrow roads and horizontal deflections designed to slow traffic and increase pedestrian and cycle activity.
The design statement added: "The proposed aesthetic is simple and robust, and has been conceived to offer a contemporary but contextual response to its immediate neighbours, whilst creating a new attractive streetscape and residential environment within Millport.
"A white dry dash render is proposed as the primary elevation material, which is utilised across the site and provides consistency within the visual context as the development is entered from St Beya Gardens. To offset the stark white render, the Fumosa Mystique brick is utilised to create a strong plinth below the render, and in elevation to create feature design elements.
"A simple, traditional pitched roof block form is adopted across the site, with character and visual interest offered through the augmentation of the chosen materials, their textures, and considered detailing."
The development continues North Ayrshire Council's plans to build 116 council homes, for which it signed a £19 million agreement with partners hub South West Scotland in February.
Working with contractor Ashleigh (Scotland) Ltd, the new housing developments include:
50 homes at the former Towerlands Primary School site in Irvine
34 homes at Brathwic Terrace, Brodick, on Arran
18 homes at St Beya Gardens in Millport on the Isle of Cumbrae, and
14 homes at the Springvale Streetscene depot site in Saltcoats.