North Ayrshire Council's house programme is 'building momentum'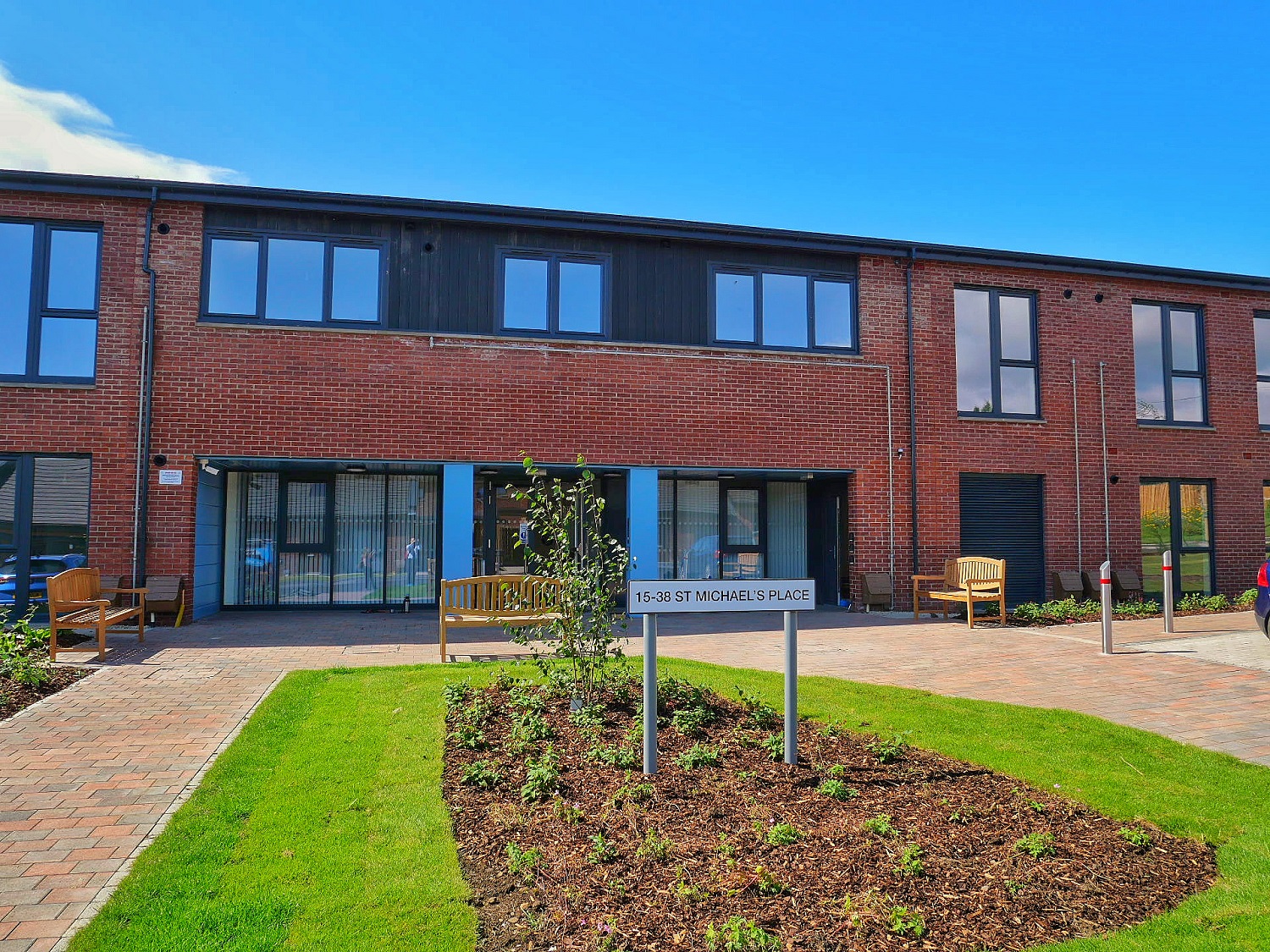 North Ayrshire Council's successful house-building programme is continuing to make a difference to the lives of tenants across the area.
The past 12 months have seen a number of major council house developments either completed or get under way.
A report for Cabinet on the Strategic Housing Investment Plan showed that 393 homes were completed over the last year while a further 86 homes are currently under construction, with consultation under way on a further 550 units.
Among the completed developments is the flagship Flatt Road development at Largs – the council's largest housing development in years – which saw 121 homes built on the site of the former Largs Academy.
The development included a new sheltered housing complex, supported accommodation, amenity bungalows, general needs properties and homes suitable for wheelchair users. The site is also serviced by a district heating scheme which provides heating and hot water to all residents.
Other projects which have been completed over the past year include the redevelopment of Dalrymple Place, Irvine, providing 33 new sheltered and amenity homes, while a further 18 properties were completed at St Beya Gardens, Millport.
In addition, 14 new homes were delivered at Springvale, Saltcoats; 50 properties were created at Towerlands, Irvine; and the 34 new homes at Brathwic Terrace, Arran, were all allocated by June 2022. These homes were the first council houses to be built on the island in a generation.
During September 2022, works concluded on 79 homes at St Michael's Wynd, Kilwinning, which included supported accommodation, sheltered housing, general needs properties and accessible housing. The 29 new homes at the St Colm's Place sheltered housing complex in Largs also reached completion during September 2022.
Councillor Scott Davidson, cabinet member for place, said: "We're proud of the progress we have made in delivering new homes in every part of North Ayrshire.
"We have been delivering one of the biggest and most ambitious house-building programmes in the country, creating affordable, energy-efficient homes which set the standard for modern council homes.
"We have many new homes either under construction or at the planning stage, and we look we look forward to seeing our tenants move into those properties when they are ready."
Work is continuing on the Irvine Harbourside development which will see the creation of 69 new homes with tenants expected to move in early in the new year. The 16 units of supported accommodation at Caley Court, Stevenston, are expected to be completed in the near future.
Contractors have commenced work on site to deliver 12 new amenity flats at the former Largs Police Station and at Afton Court, Stevenston, works are expected to commence on site during late 2022 to deliver six new amenity bungalows.