Ochil View retains Investors in People Gold
Alloa-based Ochil View Housing Association has retained the prestigious Investors in People Gold Accreditation.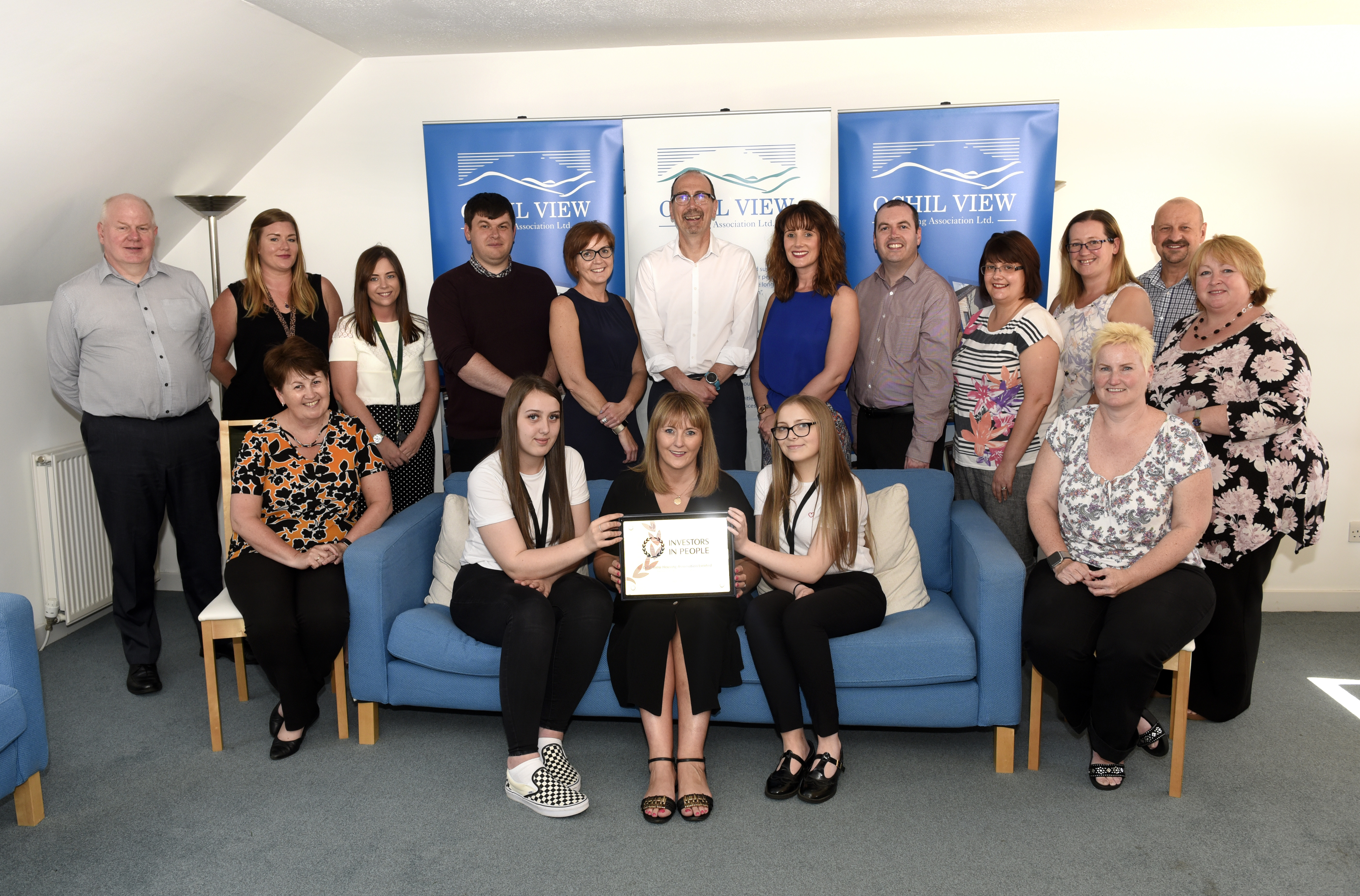 First achieved by the Association in 2016, the award represents a true commitment to employees and demonstrates a solid foundation of good practice which remains challenging and aspirational for many organisations.
George Tainsh, chief executive, said: "We are delighted to have retained our Investor in People Gold status. This is the sixth time the Association has been assessed against the standard and on this occasion it was really pleasing to read a whole host of positive comments, from employees, about the service they deliver to tenants; that they 'go the extra mile' and that they fully appreciate the impact that providing decent homes can have on people's lives.
"With the Association celebrating its 30th anniversary in 2019, and housing services manager Linda McLaren celebrating 25 years' service with Ochil View, it is fitting that it can add the success of retaining its Investors in People Gold status to its list of birthday celebrations."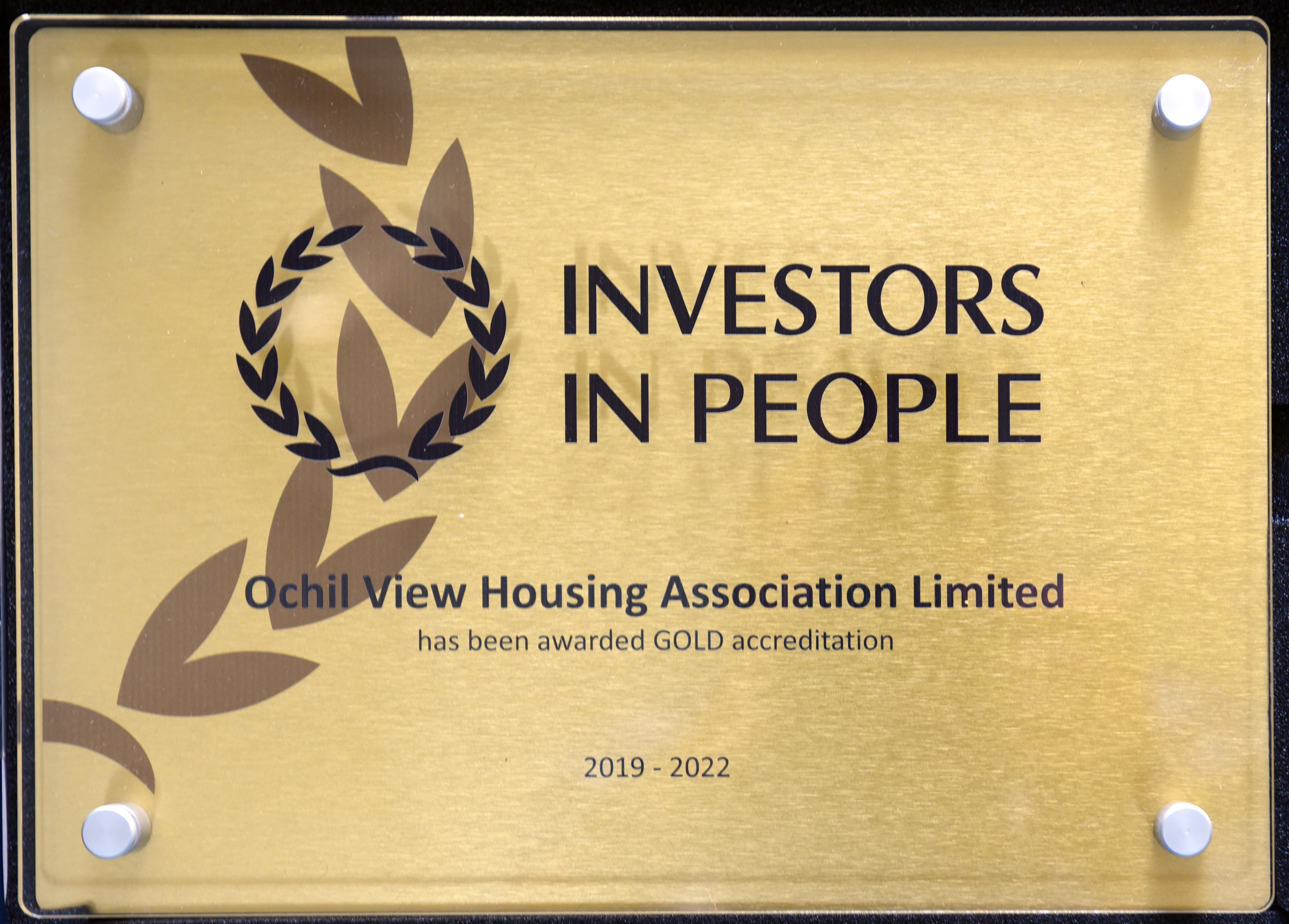 Chairperson Tom Brown said: "This award reflects a very healthy culture within the Association. The values, actions and behaviour demonstrated by the management team are reflected by staff and help deliver an excellent service to our tenants."
Bonnie Clarke, chief executive of Remarkable, the organisation licensed to deliver Investors in People in Scotland, added: "This is a fantastic achievement for Ochil View. Investors in People recognises organisations who are truly committed to their people, continuous improvement and customer service. We have supported the Association since 2001 and we're delighted to see their ongoing dedication recognised with this Gold award. Many congratulations!"