Orkney Housing Association shortlisted for Housing Association of the Year award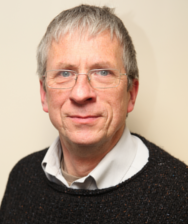 Orkney Housing Association (OHAL) has been shortlisted as a finalist in the "Housing Association of the Year" category at the Scottish Homes Awards.
The association will compete with three other housing associations for the top prize, which will be awarded at a ceremony in Glasgow next month.
Chief executive Craig Spence said: "I am delighted that the hard work and dedication of everyone at Orkney Housing Association – and our focus on delivering quality services for our tenants – has been recognised."
He added: "To be shortlisted in the final four, alongside significantly larger, national associations, shows that the great work delivered by our team in Orkney is comparable with anyone else in the country."
The Association conducted various surveys last year, and judges considered these outputs along with how else the association has performed. The survey results highlighted that:
94% of tenants were satisfied with the quality of services provided.
98% of tenants were satisfied with the OHAL repairs service.
100% of staff stated that they were proud to work for Orkney Housing Association.
100% of staff agreed they enjoy their job and understand their role
100% of staff agree that their manager treats them fairly and with respect.
Association chair John Rodwell said: "This is tremendous news, and I am really pleased for the whole team. It is testament to the huge effort they put in to making OHAL a great place to work, providing great customer service and making a great contribution to our community."