Osprey Housing team wins Gold Investors in People award
Osprey Housing Group staff are celebrating after being awarded the prestigious Investors In People Gold accreditation, a standard achieved by only around 16% of organisations assessed.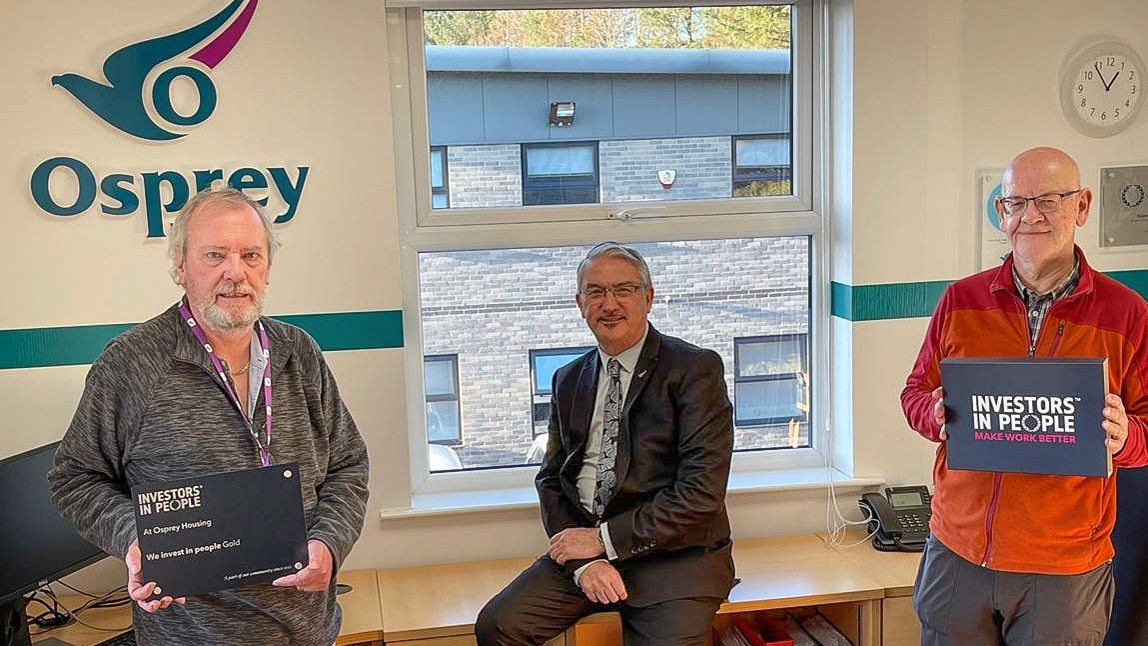 Osprey, which provides and manages more than 1,800 properties across the north-east of Scotland, was also commended on how much progress the team has made since first embarking on their IIP journey.
Mike Scott, Osprey Group chairman, said: "The board is delighted that we have achieved Gold IIP status, and this represents another important milestone in our organisational development."
The IIP assessor's report noted that the final part of Osprey's review took place in the middle of the coronavirus pandemic, saying: "The impact on all our businesses and organisations has been unprecedented.
"However, Osprey have continued to deliver first-class services and support for their tenants. To the great credit of everyone at Osprey Housing Group, it is clear that people have really pulled together and delivered in a near-seamless way."
Glenn Adcook, Osprey CEO, added: "Our staff are of such importance and value to Osprey. Attaining Gold accreditation is not only a major achievement but real recognition for all the hard work and commitment they have shown, day in and day out. We strive to continually improve as an organisation so I'm immensely proud of the team."
The assessment was completed by Remarkable, the provider licensed to deliver Investors in People services in Scotland.
Bonnie Clarke, Remarkable interim CEO, said: "This is a fantastic achievement for Osprey Housing Group. Investors in People recognises those organisations that are truly committed to their people, to continuous improvement, and to customer service.
"We have been supporting Osprey since 2013 and we're delighted to see the continuing dedication represented by this Gold award."
Investors in People has for nearly 30 years been recognised globally as a leading provider of people accreditation. There are four award levels — Standard, Silver, Gold, and Platinum.