Osprey Housing welcomes two new board members
Social landlord Osprey Housing Group has appointed two new board members who together bring a range of additional professional experience and expertise to the team.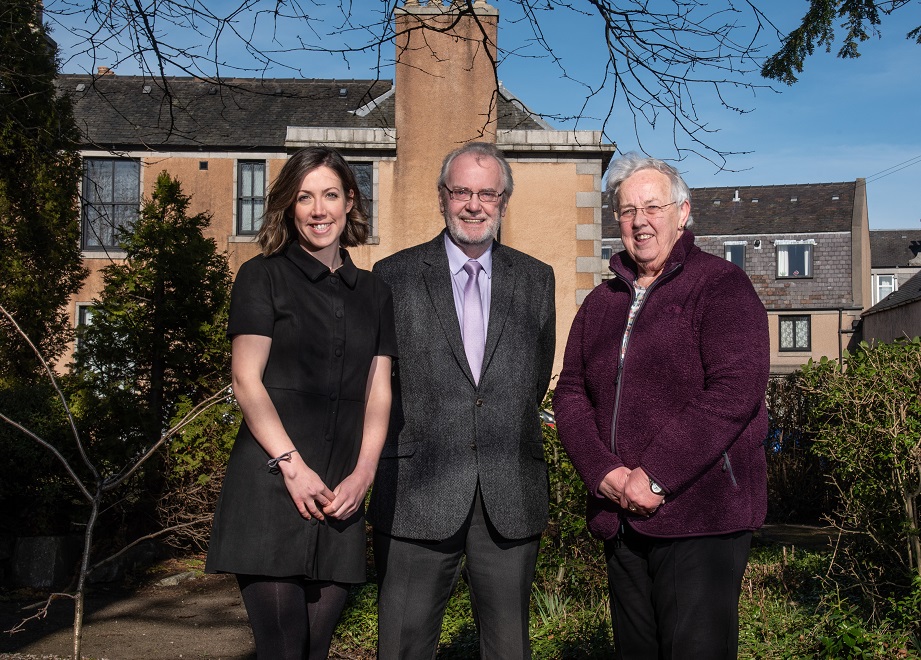 Claire Crawford is an associate director in the Scottish development team at leading estate agency Savills where her role involves working with social landlords and landowners to facilitate the sale of land to housing associations.
She trained as a valuation surveyor before specialising in development at Savills and brings to the Osprey board extensive hands-on experience of the residential development and house building industry.
Claire, who grew up in Bridge of Don and attended Heriot-Watt University in Edinburgh, said: "I am honoured to join the board at Osprey. I have always admired how Osprey Housing operates and the high-quality product they offer their tenants. I am looking forward to helping shape the future of the business and aim to bring a fresh perspective to the board."
Claire and partner Barry have a seven-month-old son and live in Westhill where their Vizsla dog Harris rules the roost. Away from work, Claire enjoys hill walking with Harris, mountain biking, and stand-up paddleboarding.
Also new to the board is Alison Mitchell, who was co-opted following last November's transfer of engagements to Osprey, of Aberdeen Soroptimist Housing Society's 15 Beechgrove Terrace properties. Osprey had operated as the society's managing agents for more than 12 years before the formal transfer.
Alison is Aberdeen born and bred, and through her 20-year involvement with the Aberdeen Soroptimist Housing Society — most recently as chair — brings to the board a wealth of experience.
She is now retired after a career spanning the private, public, and not-for-profit sectors and volunteers for a range of organisations, including Soroptimist International Aberdeen Club where she is currently treasurer and a member of several committees.
Alison said: "I am pleased to be joining the board of Osprey Housing Board which is providing an excellent service to Aberdeen Soroptimist Housing Society tenants following the transfer of engagements.
"In these ever-changing times, I look forward to using my experience and skills and getting involved in creating Osprey's future strategy along with my fellow board members."
Osprey housing chair Mike Scott said: "We're delighted to welcome Alison and Claire to the Osprey board.
"I've known them both for a few years now and am confident they will be great contributors to our organisation.
"They bring a wide range of knowledge and expertise to the table, and their appointments also assist in meeting our board's equality strategy objective of having a wider mix of background, experience, and balance of views and input."