Our Housing Heritage: Ned Donaldson and the battle for Merrylee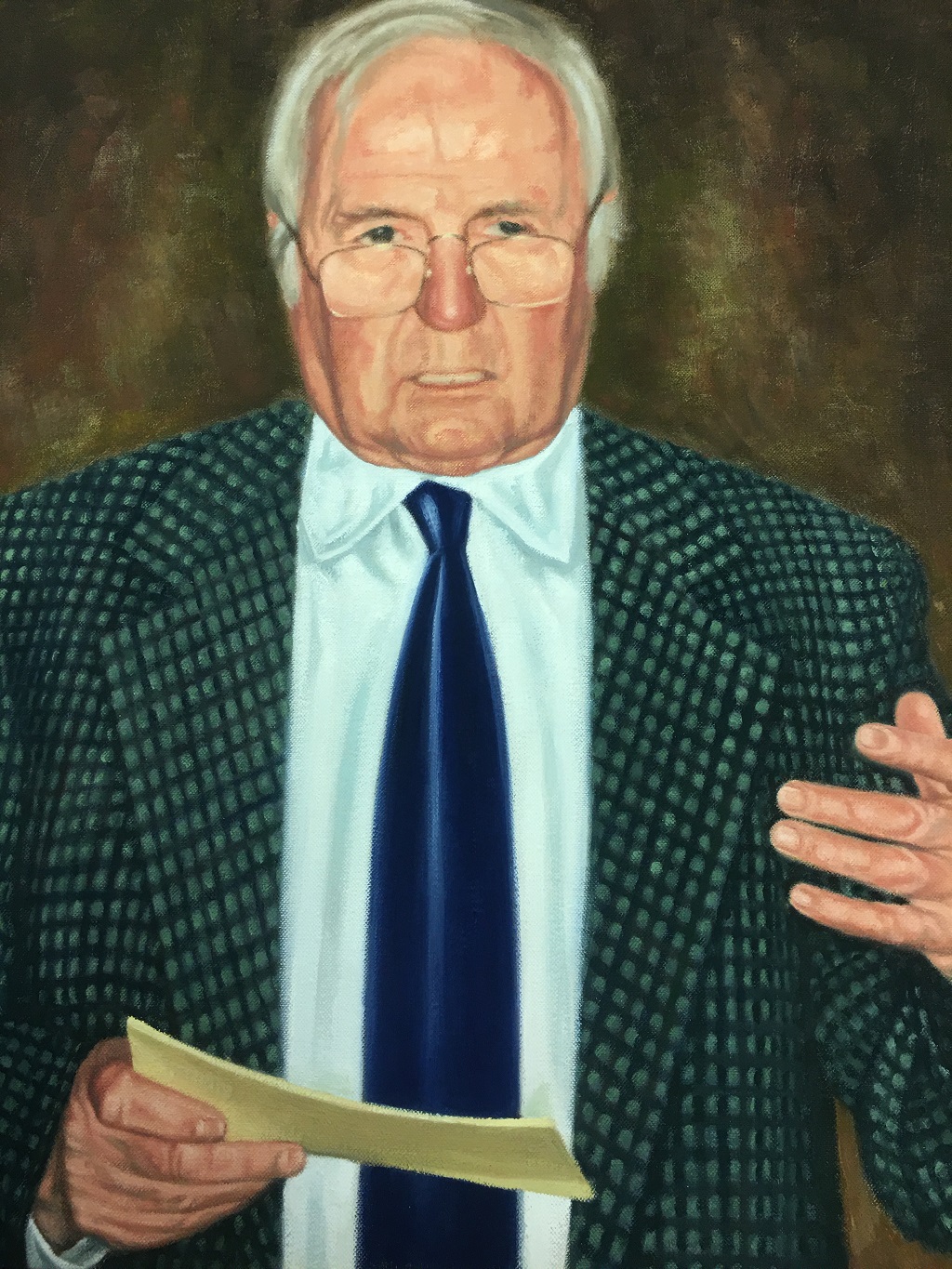 The Springburn office of ng homes is named after Ned Donaldson. But who was Ned Donaldson? Kieran Findlay recalls the contribution of the activist and the post-war battle to stop the privatisation of council housing at Merrylee.
It was a cold sleety December day in 1951. Slum landlordism and subletting in post-war Glasgow were rampant, with miles of decayed and rotten tenements causing disease and ill-health among tenants. The waiting list was 100,000-strong. And the city's housing crisis was about to be exacerbated by the Progressive-controlled Glasgow Corporation which had proposed selling-off an entire council scheme of 622 newly built homes at Merrylee in the Cathcart area.
Upwards of 5,000 building workers went on strike and were joined by trade unionists, tenants associations, Labour Party Branches, Communist Party branches and the Trades Council in marching to George Square to demonstrate against the proposed sale.
Among them was building worker Ned Donaldson, who helped to lead the turbulent protest. Les Forster, in his memoir Rocking The Boat, describes Ned at the front of the crowd, narrowly escaping a beating as police batons were wielded vigorously around him. There was a scuffle at the doorway to the city chambers as councillors debated the motion, albeit with vigorous interruptions.
The motion narrowly passed but the extraordinary scenes that happened on that day triggered off a campaign that lasted until May 1952. Another half-day strike and demonstration was called by the STUC and in Edinburgh, the Secretary of State for Scotland's Under Secretary, Hillhead MP Thomas Galbraith, met the campaigners to hear their complaint.
During the subsequent municipal election campaign, the main plank of the Labour platform was 'No sale of houses at Merrylee'. They got in to power with a majority of 62 to 46 seats and the principle of no sale of council houses was established, though as Ned himself would later note, "it took a vicious Tory government and an acquiescent Labour administration in the council to reverse it fairly recently".
Ned's activism came at a personal cost. As the campaign carried on into 1952, victimisation began on sites and Ned, Les Forster and several other leading shop stewards were sacked and blacklisted. The official trade union movement give them no backing and he found himself isolated, unable to get a job in the building trade for many years, even although there was a shortage of skilled labour. He had to seek employment outside the city.
A bricklayer to trade, Ned applied his skills in the post-war reconstruction of Glasgow and fully appreciated the need to create good quality housing and a healthier environment for families to live in. His pride in his work was a tangible expression of his socialist ideals and of his completely practical and realistic commitment to the welfare of the working class.
Because of the direction of the building industry during the war with the construction of aerodromes, the huge armaments factories, Mulberry Harbours and so on, the whole character of the sector changed. Semi-skilled and general labour entered the workforce in large numbers allowing bosses to erode the wages and conditions of skilled men.
For Ned, the existential struggle for public housing went hand in hand with struggle to unionise the construction industry. In his own words, the general swing to the right in British and international politics at the time meant the left wing was "under attack all over the world" - anti-communist hysteria had "reached fever level". And there were "witch hunts" in the trade unions - in the Transport and General Workers Union (TGWU) in particular which put a ban on any member of the Communist Party like Ned from holding office.
Not that Ned's commitment wavered. His activities continued on behalf of Workers' City, and with the Springburn and Possilpark Housing Association, now ng homes.
And it is here where his legacy lives on, with a new housing association office named in his honour.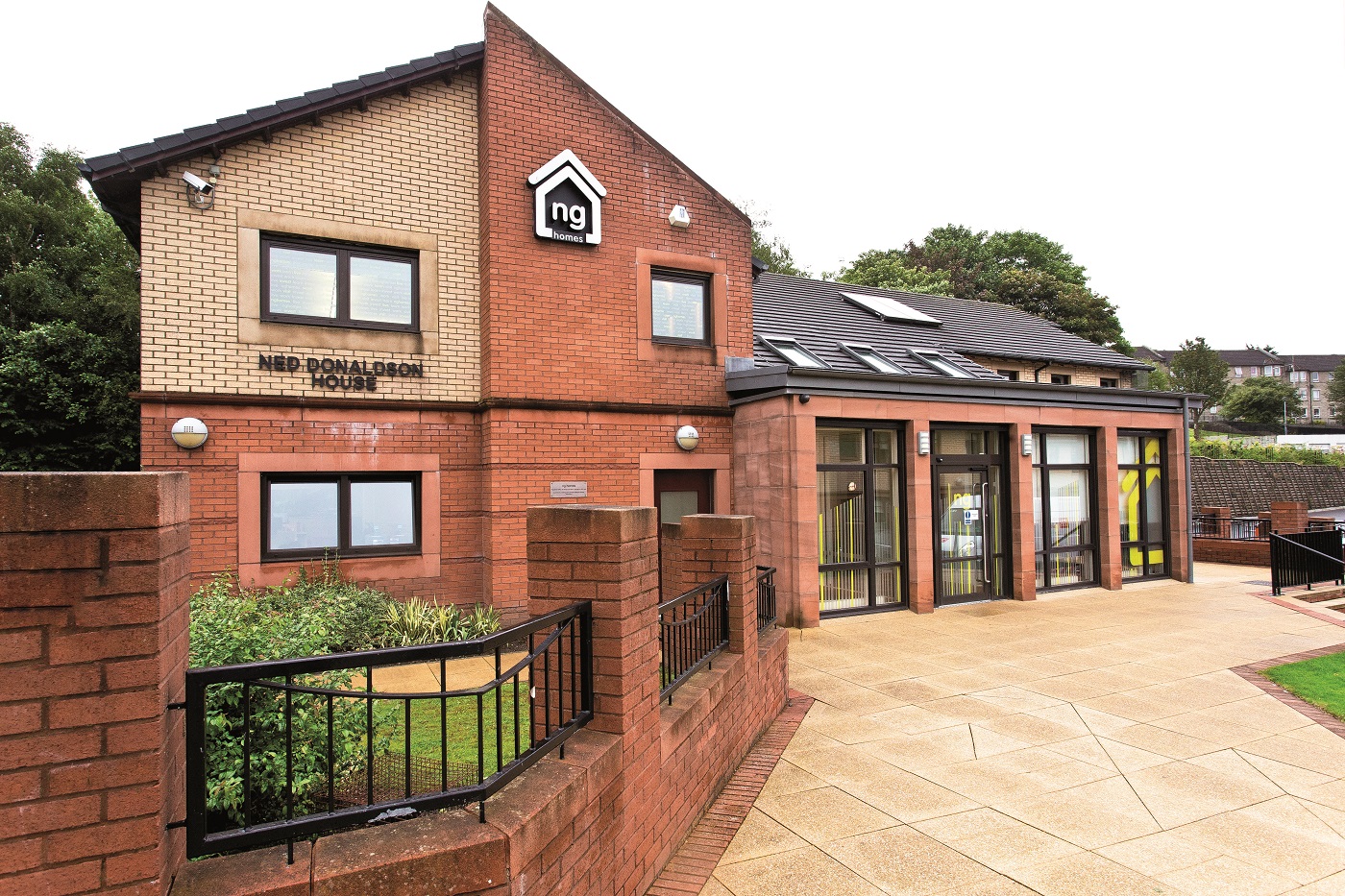 Robert Tamburrini, now CEO at ng homes, had worked alongside Ned before his passing in 1999.
"Ned Donaldson was a knowledgeable man, a man of great personal warmth and humour, and he was dedicated to providing decent public housing for working-class families," he said. "Ned was a bricklayer by trade who was proud of his work and used his skills for the benefit of the people in Glasgow; helping to build quality housing and create safe environments for families to flourish in."
Mr Tamburrini added: "Ned had a genuine interest in the world around him and genuinely enjoyed the company of other people. He had a wide range of interests and believed in a good education and self-improvement; he believed that it would better place people to deliver positive futures for their communities.
"I joined ng homes (formerly Springburn and Possilpark Housing Association, SPHA) in 1993 where Ned was the Association's secretary. He joined SPHA in 1979 and served on the board for 20 years. I worked closely with Ned for six years and admired his desire to enrich people's lives.
"He was a driven community activist who was unwavered in fighting for the working-class cause and that is why the ng homes board decided to name the brand new Springburn office in his honour. Sadly Ned passed away over 20 years ago and we miss him badly but we will never forget Ned."