Over 60,000 complaints lodged over pests in council houses
Over 60,000 complaints about pests in council houses have been lodged with local authorities in Scotland over the past three years, according to new figures.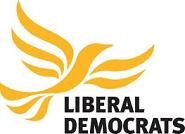 A total of 21,365 complaints were lodged with councils last year, up from 17,567 in 2017 but below the 2016 figure of 22,236.
The figures were released under Freedom of Information legislation to the Scottish Liberal Democrats, who have called on the Scottish Government to renew its efforts to improve poor quality council housing.
Caron Lindsay, housing spokesperson for the Scottish Lib Dems, said: "Although in some cases the presence of pests is unavoidable, the scale on which local authority tenants are reporting bed bugs, wasps, mice and other animals in their houses is staggering.
"It is completely unacceptable to house people in buildings that have cockroaches or other unhygienic infestations. Imagine how awful it must be to feel that you can't let your baby play on the floor in case they pick up mouse droppings or some other nasty.
"Every person deserves a clean and comfortable home. Poor quality housing can take a huge toll on people's mental and physical health."
Ms Lindsay blamed the extent of the issue on years of cuts to local authority budgets.
She added: "The Scottish Government should use these statistics as yet another reason to get on with building more social housing and ensuring councils have the resources to fix poor housing before it falls into disrepair."