Paisley Housing Association deploys pedal power for Foxbar tenants
Families in Foxbar have been given a cycling boost after Paisley Housing Association delivered some pedal power.
Twenty four properties in Findhorn Avenue are now sporting high security bike lockers in their back gardens – ideal for encouraging people to get on their bikes.
The Association successfully obtained £25,000 in funding from Cycling Scotland – another example of the Association's ongoing commitment to supporting communities where it has its homes.
Cycling Scotland is Scotland's national cycling organisation. It seeks to create and deliver opportunities and an environment so anyone anywhere in Scotland can cycle easily and safely.
The health benefits of cycling are well known and the beauty of an outdoor cycle locker which is robust and secure frees up space in the home or on a stair landing where bikes are often kept.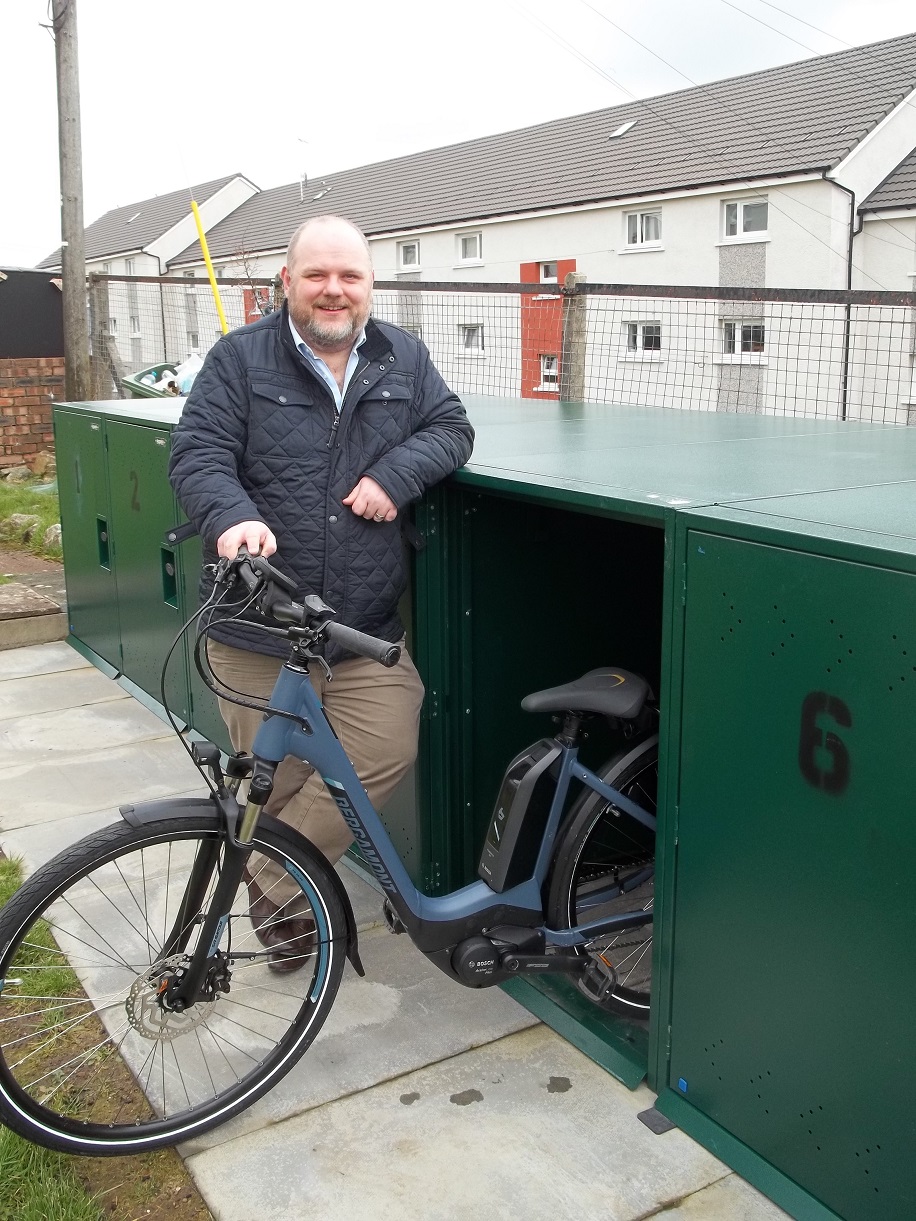 Paisley Housing Association chose four closes in Findhorn Avenue for this pilot project and even installed new security lighting while also slabbing an area in front of the 24 lockers. There are six lockers for each close with one for each household.
Now the Association is looking at other ways it can convey the benefits of cycling to its tenants and says it is "delighted" with the success of the scheme in Foxbar.
Alan Graham of the Association said: "Our tenants in Findhorn Avenue have greatly welcomed this development which not only promotes the health benefits of cycling but frees up space for keeping bikes inside the home.
"The lockers are robust and can take more than one cycle meaning you can store adult and kids' bikes. We want to thank Cycling Scotland for its generous funding and are very pleased our application for this innovative project was successful.
"It is another example of Paisley Housing Association doing its bit for our communities and, importantly, the delivery of this project didn't cost our tenants a penny."