Patrick Harvie visits Wheatley to see how group is driving green agenda
Patrick Harvie, minister for zero carbon buildings, active travel and tenants' rights, visited a Glasgow community to see how Wheatley Group is leading the way in driving a green agenda and eliminating fuel poverty.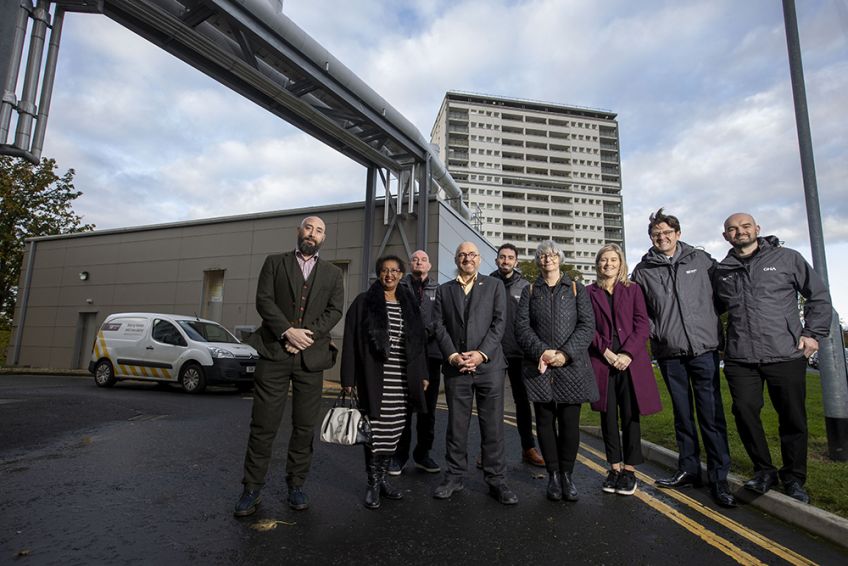 Mr Harvie visited Broomhill to meet staff and tenants of GHA – part of Wheatley Group – to hear about the range of initiatives introduced by the housing, care and property-management group to cut carbon emissions.
Wheatley is investing £100 million on sustainability initiatives over the next five years as part of its 'Greener Homes, Greener Lives' campaign, as Glasgow hosts COP26.
Mr Harvie visited the low-carbon district heating system in Broomhill, which delivers heating and hot water to more than 700 homes in the area, helping tenants pay less on their bills and cut emissions.
He also saw for himself how Wheatley tenants and staff are using an electric car-sharing club at Broomhill to help reduce their carbon footprint and save money.
Mr Harvie said: "I was pleased to visit Broomhill today to hear about the £100m Greener Homes, Greener Lives programme being undertaken by the Wheatley Group to reduce fuel poverty and make homes in Glasgow cleaner and greener."
Wheatley is investing £100m over the next five years on sustainability measures, including:
£36m spent on new energy-efficient double/triple glazed windows;
£10m on external wall insulation to help improve the thermal efficiency of homes and cut fuel bills; and
£10m on 'Connected Response', an innovative solution to inefficient and expensive electric heating which reduces energy use by up
to 30% and cut bills by up to £300 per year.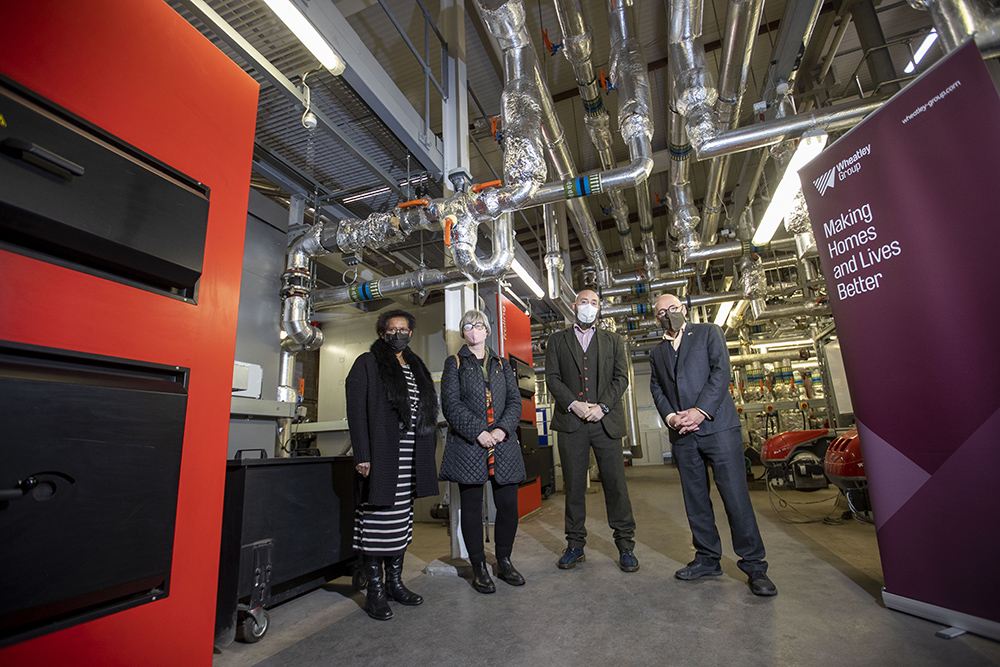 The group will also invest £10m on new innovative technologies to improve energy efficiency.
Tom Barclay, Wheatley Group director of property and development, added: "Wheatley is committed to creating 'Greener Homes, Greener Lives' across Scotland over the next five years.
"We were delighted to welcome the Minister to Broomhill to hear about our plans to reduce emissions and help tackle fuel poverty.
"The district heating system at Broomhill helps cut emissions and cuts bills for tenants and the ultra-low emission electric car club is another way we are driving the green agenda in homes and communities throughout Scotland.
"Many of our communities are already benefiting from our massive investment programme, including in insulation, improving the energy-efficiency of heating systems in multi-storeys and solar panels, which make our homes more environmentally friendly and reduce heating costs."
The Broomhill district heating system, built in 2016, is powered by a central energy centre near 5 Broomhill Lane. The biomass heating system runs on wood pellets rather than fossil fuels and is an important way Wheatley is reducing fuel bills for tenants and helping the environment.
The electric car club, backed by Transport Scotland and Co Wheels, has been running at Broomhill – and three other GHA sites in the city – since October 2019. The average Co2 emissions saved from the use of the electric vehicles is two tonnes – more than the weight of two elephants.