Pauline McNeill calls for political support for Fair Rents Bill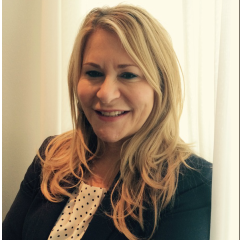 Pauline McNeill MSP has stressed the 'urgent' need for rent controls as the Scottish Parliament's local government committee completes its consultation into the Fair Rents (Scotland) Bill.
The Bill, which was rejected by the committee earlier this year, was resurrected following pressure from Mike Dailly of the Govan Law Centre and housing activists.
The consultation, which began in October and ended earlier this week, received over 200 responses.
Ms McNeill has called on all parties to listen to the voices of housing activists and support the Bill to protect tenants in the midst of the current economic crisis.
The Scottish Labour sousing spokesperson said: "Even before the COVID-19 pandemic, thousands of Scottish families were struggling to pay their rents and were experiencing annual rent increases which far outstrip inflation.
"The pandemic has made an already bad situation worse in terms of housing affordability.
"There has been huge interest in my Fair Rents (Scotland) Bill and the more than 200 responses to this consultation show that there is a real appetite to fight unfair and unaffordable rents.
"It's time that the other parties listened to Scottish Labour and the voices of these respondents and back the Bill.
"I hope that the local government committee now understand the urgency and importance of creating robust legislation on the private rental sector and that my Bill can move forward."
In its own submission to the consultation, rural business organisation Scottish Land & Estates (SLE) said the proposed Bill could unintentionally create higher rents.
SLE has said that unintended consequences of the Bill could see higher and more frequent rent rises becoming common place as landlords try to recoup the costs of improvement works and repairs.
Gavin Mowat, policy adviser at Scottish Land & Estates, said: "We do not support the call for a rent cap on private rented properties. At the moment the majority of landlords do not tend to increase rents mid tenancy. By setting out a formal process in law for rent increases, as this Bill is trying to do, then there is a real danger that landlords will look to impose annual rent increases to the maximum level to offset the future cost of maintenance and repairs.
"We are also concerned that the generosity we see being shown by many rural landlords who offer rent below market value to help vulnerable tenants will become less frequent as the flexibility to recoup costs in future is removed by these proposals.
"There is already legislation and regulations in place which adequately protect both the tenant and the landlord. The Fair Rents Bill appears to be trying to solve a problem which only exists in some urban areas. It is disappointing that the very different rental picture in rural Scotland has not been considered."
Andrew Hopetoun, chair of Historic Houses Scotland, which represents independently owned historic castles, houses and gardens throughout Scotland, said: "A rent cap for private rented properties is likely to mean less opportunity for landlords to recover costs of mandatory requirements such as improving energy efficiency, repairs and managing the private water supply.
"For any landlord, these costs can be high, but for historic properties, these costs are often much, much higher and this new legislation will make it almost impossible for landlords of historic homes to recoup the costs. This could result in landlords removing their properties from the private rented sector and this could cause a shortage of rental properties in some rural areas."