People's Energy calls for Budget support for Scottish fuel poverty and green initiatives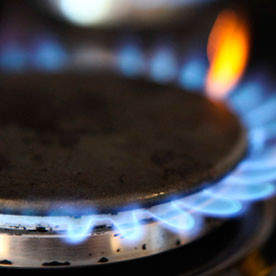 Edinburgh-based energy supplier People's Energy Company is calling on Chancellor Rishi Sunak to provide more help for people struggling with fuel poverty in his Budget on March 3.
The firm also wants to see further support for renewable energy programmes, including more funds for household improvements and investment relief for green tech innovation.
Karin Sode, co-founder of People's Energy Company, said: "The Budget next week presents a great opportunity for the Government to tackle the causes of fuel poverty and help the millions of people across the country who are being forced to choose between food and fuel."
Energy industry regulator Ofgem estimates that the number of households unable to pay their energy bills is likely to increase by 2% (current levels of 'bad debt' within the industry are around 1.5-2%).
Energy Action Scotland estimated in 2019 that almost 1 in 4 (24.6%) of Scottish households – 613,000 homes – were experiencing fuel poverty. 311,000 Scottish households were in extreme fuel poverty that year.
Ms Sode added: "The figures are shocking and provide an eye-opening overview of the size of the problem, and the problem is on the rise. The recent increase in the energy bill price cap, which helps protect consumers, is just one example of the issues we face with energy pricing. The rise was a sticking plaster remedy and the wrong answer to a wider, deeper problem of inequality within UK society."
The People's Energy Company calls on the Chancellor to:
Support people through fuel poverty in paying for their energy
Extend the furlough scheme, make the Universal Credit scheme work more effectively – e.g. with faster payments
Invest on levelling up society: Increase the national living wage, improve Universal Credit, raise personal allowance and basic rate tax bands and work to ensure our educational system supports everyone more equally.
Provide a free government run, impartial energy comparison webservice: Consumers currently pay indirectly for use of switching sites which also are not impartial and not necessarily giving consumers the best deal (the cost to consumers happen as suppliers have to pay the cost of the commission through tariff increases).
People's Energy Company is also asking for more support for renewable energy initiatives. The firm has identified three measures for the Chancellor to include:
Investment relief and incentives for broader green tech innovation
More household related initiatives such as home insulation, solar panels, batteries, scheme to support electronic vehicles
PEC is calling for measures to help improve the fabric of housing, particularly social housing (improved heat retention, better boiler systems, etc.). Also, put solar panels on social housing – to support Climate Emergency Targets and to support people on low incomes in reducing their bills
Ms Sode added: "The last year has massively exacerbated the UK's fuel poverty crisis. No-one should have to choose between putting food on the table and heating their home. No-one should have to send their children to bed early because the house is too cold to stay up.
"Helping people who are in real need now should be a priority for Rishi Sunak. Helping renewable initiatives will help alleviate the crisis going forward, not least of all through improving the quality of housing and through that, energy efficiency.
"Scotland's battle with fuel poverty is real and is doing massive harm to our society – we need definite, decisive action now by the Chancellor if we are to see an end to fuel poverty in Scotland."