Persimmon hires new chief financial officer as revenues top £3.61bn
Housebuilder Persimmon has appointed Jason Windsor as its new chief financial officer as the firm noted a return to near pre-pandemic levels.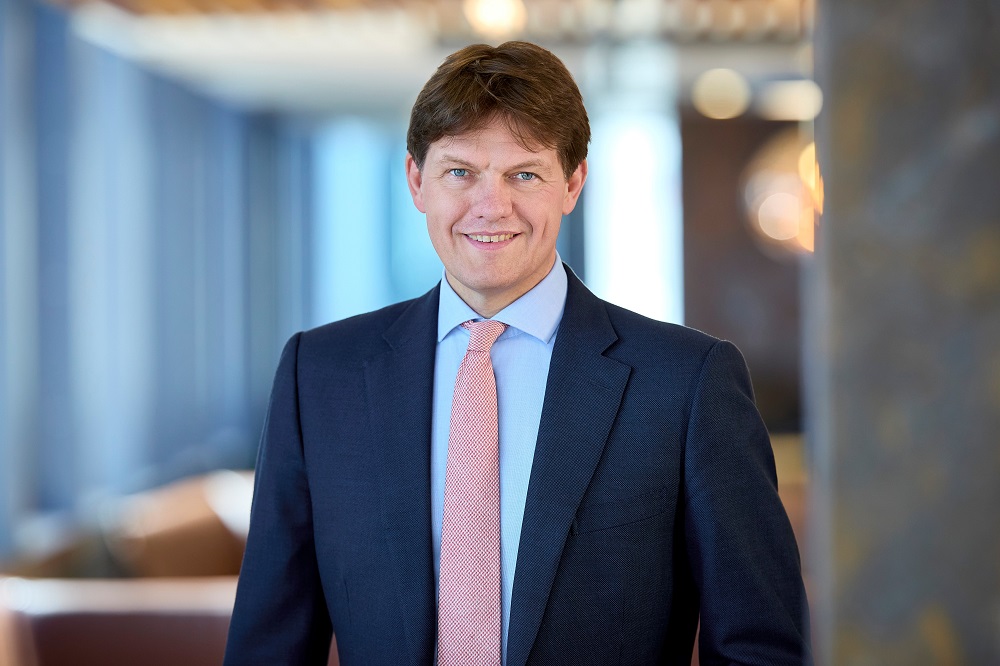 Mr Windsor is expected to join in the summer and will become an executive director on the board at that time. He will succeed Mike Killoran, who announced in July 2021 that he would be retiring in mid-January 2022 after more than 25 years with the group.
An experienced finance executive who has established a strong track record in a variety of senior financial roles over the last 26 years, Jason has been group chief financial officer of Aviva PLC since 2019, having previously been chief financial officer of both its UK Insurance and UK Life businesses, after originally joining the business in 2010. Prior to that he spent 15 years at Morgan Stanley, latterly as a managing director within its Investment Banking Division.
Roger Devlin, Persimmon's chairman, said: "Jason is a well-respected and proven FTSE 100 CFO and we are delighted to have recruited someone of his calibre and experience as Chief Financial Officer to complement our strong management team.
"In his current role Jason has demonstrated an ability to deliver sustained financial and strategic progress while working in a large consumer-facing business. These skills will be highly relevant and transferable to Persimmon as we continue our drive to become the leading builder of good value, quality family homes in the UK. We look forward to welcoming him to the Group in the summer.
"I would also like to thank Mike Killoran once again for his significant contribution to the success of Persimmon over many years. Everyone at Persimmon wishes Mike well in his retirement."
Jason Windsor added: "I'm delighted to be joining the Group and excited by the opportunities ahead. Persimmon has a leading position in a critical sector of the UK economy and I'm looking forward to working with the team as they continue their journey to becoming Britain's best housebuilder, whilst maintaining industry-leading financial returns."
The appointment comes as Persimmon issued an update ahead of its final results for the year ended 31 December 2021.
Revenues of £3.61 billion in 2021 were ahead of the £3.33bn level it saw the previous year but didn't quite top the £3.64bn it recorded before the pandemic in 2019.
The company noted pressures from staff absence related to the Omicron variant, with the rise in cases also delaying some house completions as prospective buyers were forced to isolate in their existing homes.
But Persimmon said it was weathering the supply chain issues faced by many companies due to its in-house brickworks, tile works and timber frame manufacturing facility.
It said that it completed 14,551 new home sales in 2021, ahead of the 13,575 seen in 2020 but below the 15,855 homes it sold in 2019. Persimmon's average selling price rose nearly 3% to £237,050.
Dean Finch, group chief executive, said: "Persimmon's performance has been excellent through the year, delivering high quality growth. I would like to thank my colleagues and our wider workforce for their hard work and commitment in achieving the group's strong performance. Whilst continuing to provide five star levels of customer satisfaction the business provided 14,551 new homes at an anticipated full year underlying operating margin of c. 28%1, maintaining our industry-leading performance.
We have continued to secure high quality land opportunities, bringing over 20,500 new plots into the business in 2021 representing in excess of 140% of current consumption levels. This strong pipeline provides excellent momentum for the group's future growth. Our teams are working diligently to bring these sites into construction as soon as possible to enable us to deliver much needed homes across the UK.
"Whilst the industry continues to face the ongoing operational and economic challenges as a consequence of the pandemic, particularly as the Omicron outbreak unfolded in the last six weeks of the year, the group continues to manage these ongoing challenges comprehensively. The long term fundamentals of the UK housing market remain strong and I am confident of Persimmon's future success."