Perth & Kinross Council invests in expansion of energy advice service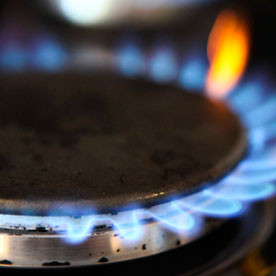 Perth & Kinross Council (PKC) has invested in the expansion of free home energy advice services to help the thousands of households worried about the rising energy bills and the cost-of-living crisis or wanting to take action to address climate change.
To help residents through the Cost of Living and Climate crises, PKC committed additional funding to expand home energy advice services in Perth and Kinross.
The Home Energy Advice Team (HEAT) service provided by Scarf, in partnership with PKC, has already helped thousands of households by providing free and impartial home energy advice and helping households to reduce their energy usage and bills.
The HEAT service has been renewed for another year with additional funding to support increasing demand of energy efficiency advice across our communities.

A community-led project originating in Blairgowrie, the HEAT Project, has been providing free local home energy advice and has helped hundreds of households with home energy advice and to get out of fuel debt. PKC committed funding to expand their services across the whole area of Perth and Kinross, allowing more residents to get free advice and support.
Both of these services are able to help residents access the Home Heating Support Fund, Warmer Homes Fund grants (up to £5k for energy efficiency measures) and other relevant grants and loans.
The expansion of these services which has been in operation since September will have a significant impact on reducing carbon emissions across our area and will play a key role in achieving our net zero targets in line with PKC's Climate Change Strategy and Action Plan.
Councillor Richard Watters, convener of Perth & Kinross Council's Climate Change and Sustainability Committee, said: "The soaring cost of energy bills will make it difficult, if not impossible, for some people to heat their homes properly this winter.
"This means being energy efficient is more important than ever as it will help people keep their fuel bills down as much as possible. It's also vital to reduce our emissions and the impact of climate change on our planet."

Martin Mathers, project manager at the HEAT Project, added: "The HEAT Project is extremely grateful to Perth & Kinross Council for this boost to our services.
"Not only will we be able to offer our free service to many more households throughout Perth & Kinross, but we can now work much more effectively in partnership with others to help tackle the many challenges that households will face this coming winter."
David Mackay, co-chief executive of Scarf, said: "Scarf has been providing household energy efficiency advice across Scotland for over 38 years.
"This programme will allow us to support more homes with access to funding, improving the energy efficiency of homes and providing an advocacy service for households in fuel debt.
"We are excited with the expansion of the programme to support more households in Perth & Kinross with the advice and funding options, supporting the transition from oil and gas to renewable heating systems."