Planning permission granted for Cordale development in Renton
Cordale Housing Association has received planning permission for 25 new semidetached homes at Dalquhurn in Renton.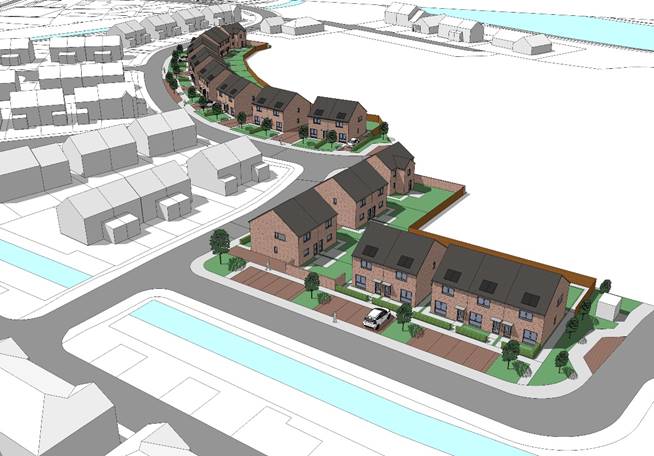 The 25 homes comprise of 15 two bed houses, 8 three bed houses and 2 four bed houses and are the first properties to be developed on the Dalquhurn site since 2010.
The new homes, on Taylor Street, will complement Cordale's previous regeneration of the former industrial dye works site providing new homes for affordable rent on an area which up until now has been waste ground.
On hearing the news of the successful planning application, Margaret McCallion, Cordale Housing Association chair, said: "We are delighted to receive planning consent to proceed with the development of these new homes. We opened our new office earlier this year which transformed the heart of Renton. It's fantastic we are now providing new affordable housing and helping to revitalise Dalquhurn. It's been a remarkable year for Cordale Housing Association."
Julie Cosgrove, chief executive of Caledonia Housing Association, Cordale's partner housing association, added: "The development of Dalquhurn is one of the commitments that Caledonia gave to Cordale and its tenants when we entered into our partnership. I am delighted to see that further new homes will be provided in the area and I am extremely pleased that our partnership has been able to achieve this. I look forward to continuing our partnership for the benefit of the community."
With planning permission granted Cordale anticipate its appointed contractor Engie will start work August 2019, with the aim of completing the project by mid-2020.