Plans lodged for Loch Lomond housing developments
Planning applications have been submitted to Loch Lomond and Trossachs National Park which would see 14 new homes built in the region.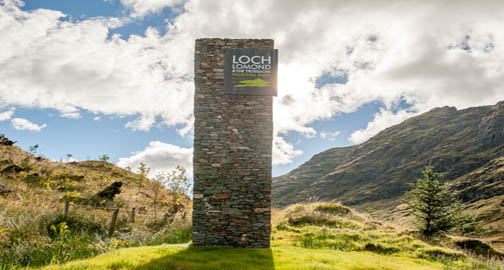 Stronachlachar Development Ltd is seeking to obtain detailed permission for a change of use and extension of Stronachlachar Cottage near Aberfoyle.
The firm has also applied for permission to build five terraces houses and one detached house as part of the proposals for the area.
The Stirling Observer reports that plans have also been submitted to the planners to demolish the listed Coldrach Farm building in rural Stirlingshire.
Silken Construction Pension Scheme is seeking permission to demolish the deteriorating in order to build eight new homes on the site in place of the steading.
Coldrach Steading is off a private road north of Drymen with views towards Loch Lomond and the Campsie Hills. It lies behind the recently refurbished Coldrach Farmhouse.
The buildings are B-listed and were originally stone-built with pitched slate roofs in a large U-shape.
However, the applicants say the steading is now in a state of "terminal disrepair" and subject to a dangerous building noticed issued by Stirling Council's Building Control.
Planning permission was granted in 2012 for the refurbishment and change of use of the steading to six houses, yet the building is now said to be beyond economic repair.
Under the new proposals, while the building would be demolished, the existing footprint, scale and height would be retained for a redevelopment.
Agents for the applicants Bobby Halliday Architects, said in their application: "We consider the steading to have lost any 'special interest'. The replacement with the proposed scheme can be considered to have an enhancing effect on the listed setting as the farmhouse will again have a form of steading building behind it.
"Whereas the previous applications dealt with retaining the existing steading, its current condition precludes refurbishment. Realistically its demolition is the only method to deliver this project. At this time, the project has been taken to the market to find a buyer but to no avail.
"Given the costs that would be involved in building the development in accordance with the existing consents, any further attempt to sell can be assumed to meet a similar negative result."
Planners from the Loch Lomond and Trossachs National Park are expected to make a recommendation on the applications in due course.