Plans to convert Aberdeen office block into modern living space
London-based property developer XUSA has submitted plans to Aberdeen City Council to convert a disused office block in Dyce into a complex of modern apartments and public space.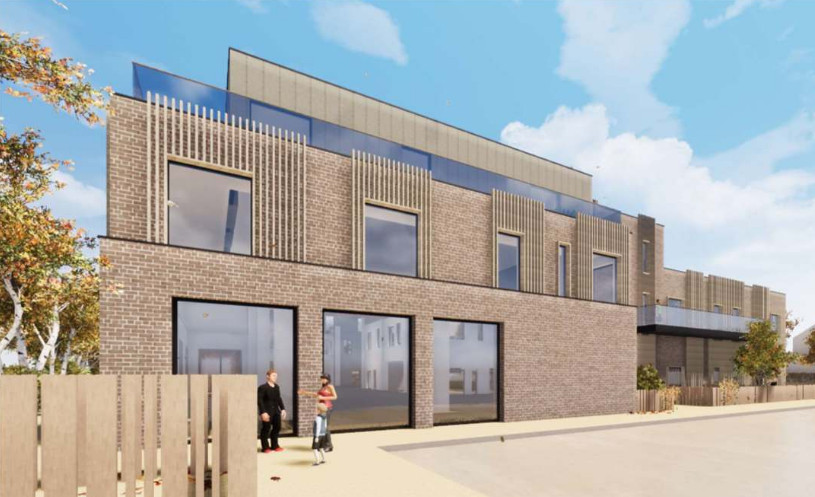 The developer has described the proposed conversion of Alba Gate in Dyce as the "future of modern living".
XUSA has said the overhaul of the site would keep the building in use and help ease the national housing crisis.
The empty 72,000sq ft site has not been viewed by any prospective tenants since February and it is estimated it will take four years to find someone to lease it out at current market value.
The new development would include 50 one and two-bedroom flats suitable for ownership, rental or social housing, alongside publicly-accessible office space, a cafe and gym.
XUSA's aim for the site is to create a "neighbourhood hub" which would encourage residents to share resources, skills and experiences with one another.
This all-in-one style of living has previously been hailed by developers as the future of modern living, The Press and Journal reports.
The planning document states: "The design concept for the scheme embodies this aim of fostering connection.Through shared hallways and outdoor courtyards, we aim to enhance spontaneous interactions between residents and users of the communal areas.
"A co-working space and cafe/bar will be incorporated into the entrance of the site and will be open to local neighbours."
If approved, the development will also include a secondary building to the east of the area. This would offer a makers' space – an open area designed for people to collaborate on all manner of projects – and a gym upstairs.
XUSA intend to use the office block's existing structure but with new insulation. The firm also wants to re-clad the outside in a "more contemporary" fashion, potentially using a combination of bricks, glass, metal and wood. Design proposals show aspects of this could also be carried through into its central courtyard, with wooden decking, angular bike racks and greenery.
XUSA added that the complex would offer a "safe and pleasant" place to live, with designs eliminating any hidden areas which could "facilitate crime".