PoLHA and local charity commission mural for Leith development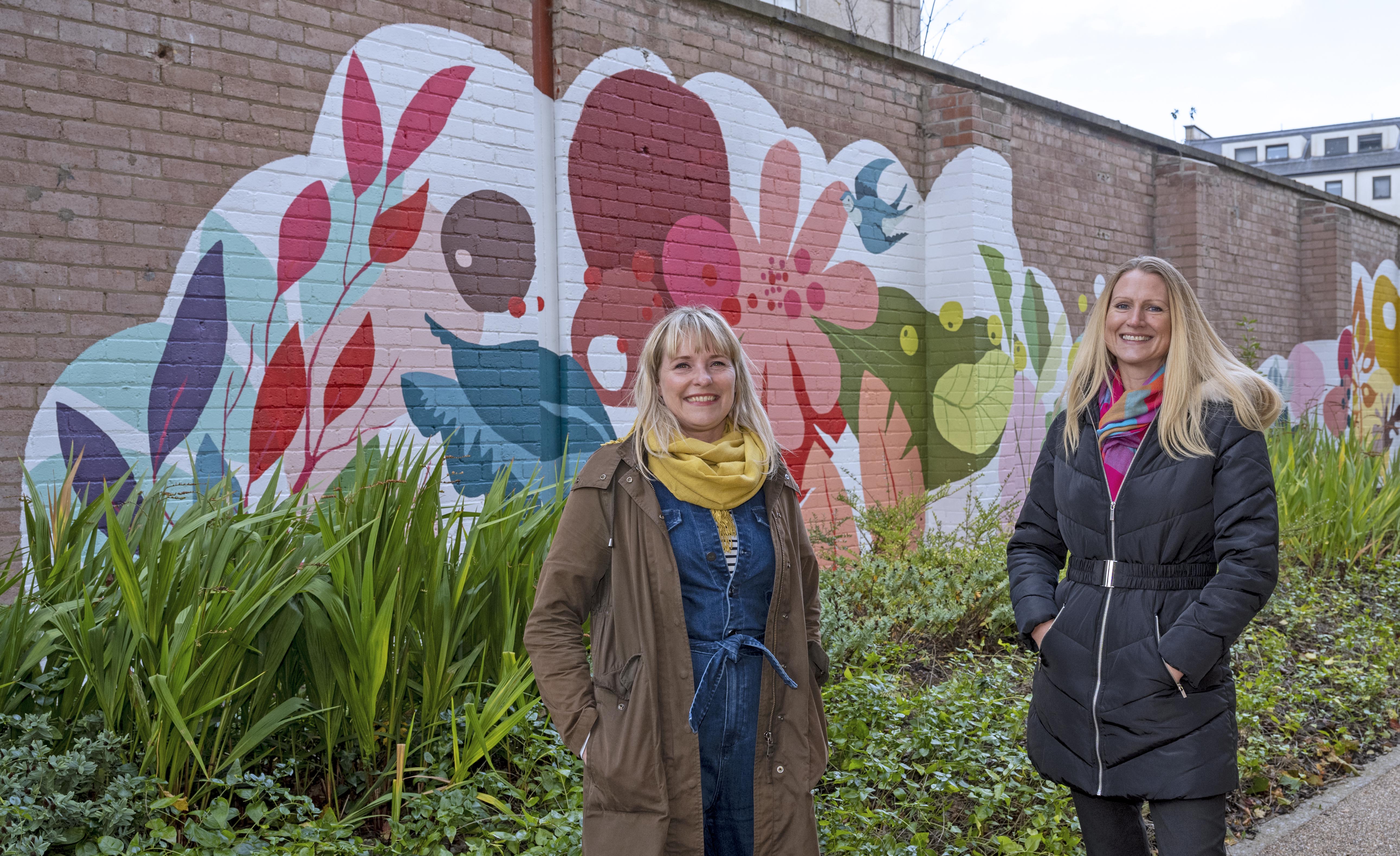 Port of Leith Housing Association (PoLHA), working alongside local arts charity Out of the Blue, has commissioned a mural for the garden of one of its developments in Leith.
PoLHA asked what type of mural residents would like and using the chosen theme of gardens, artist Kate George held a riso print workshop with tenants at Out of the Blue to create garden-themed shapes to include in the design.
Inspired by the tenants' ideas, Kate and the team layered different nature-based shapes including a swift and a robin to create a design for the 12-metre-long mural.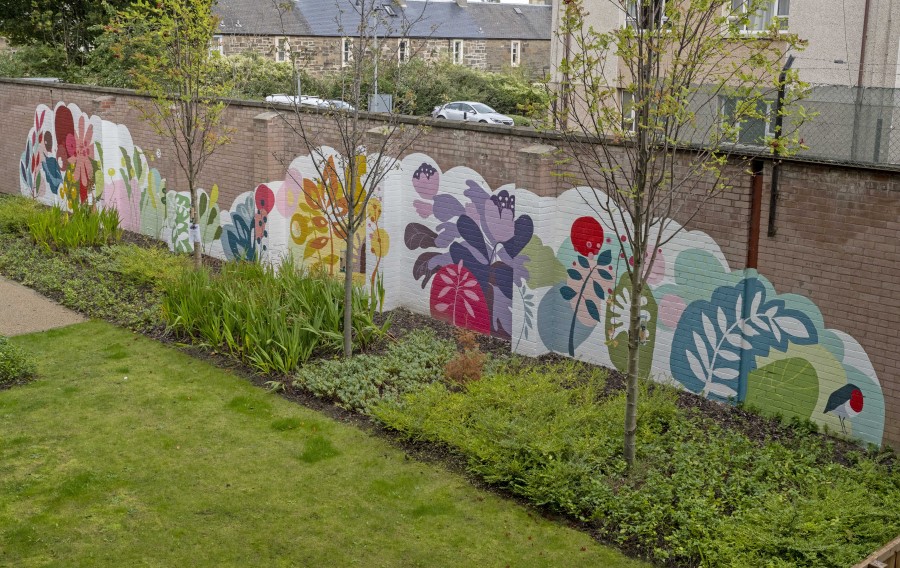 Artist Kate George said: "I was approached by Out of the Blue as I have previously worked on large-scale murals and my studio is based at their Drill Hall. I always use community input into the designs. We surveyed the tenants and found that they wanted a garden-themed mural featuring plants and flowers; most importantly they wanted it to be bright.
"This mural was different to any I've produced before as I used the Out of the Blue riso print studio to work with tenants to create riso prints of garden-themed shapes then applied these to the mural design. It's changed my approach to community murals that I'll undertake in future."
Heather Kiteley, group chief executive of PoLHA, added: "This mural is an excellent example of us working with community organisations and our tenants to create brilliant outside spaces. I love the bright design which makes the garden an even more appealing place for residents to enjoy."