Police Scotland award for Glasgow Overnight Welcome Centre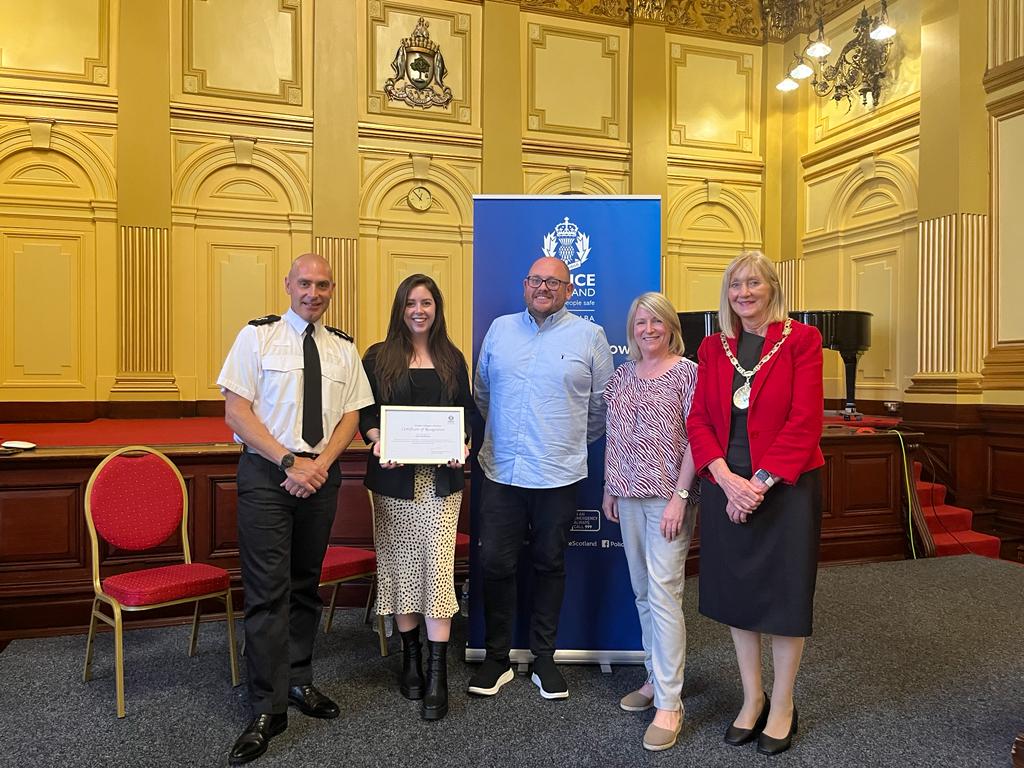 Glasgow City Mission's Overnight Welcome Centre has been honoured by the Greater Glasgow Division of Police Scotland.
The charity was recognised for its dedication, commitment and professionalism when helping and supporting vulnerable persons within Glasgow, welcoming them and giving them a route out of rough sleeping during the coldest months.
Manager Elyse MacKinnon accepted the award on behalf of the Overnight Welcome Centre.
This year's Overnight Welcome Centre will open on 1 December 2023 and for the second year running will be based in Glasgow City Mission's building in Crimea Street. Last year, in the four months the Centre was open, it helped 534 individuals avoid sleeping rough in the worst of the winter weather.
Glasgow City Mission is presently recruiting its team and planning with partner agencies to meet the needs of those who will be referred this winter.