Port of Leith Housing Association holds young persons' street art workshop
Port of Leith Housing Association held a young person's street art workshop in Leith in celebration of Scottish Housing Day.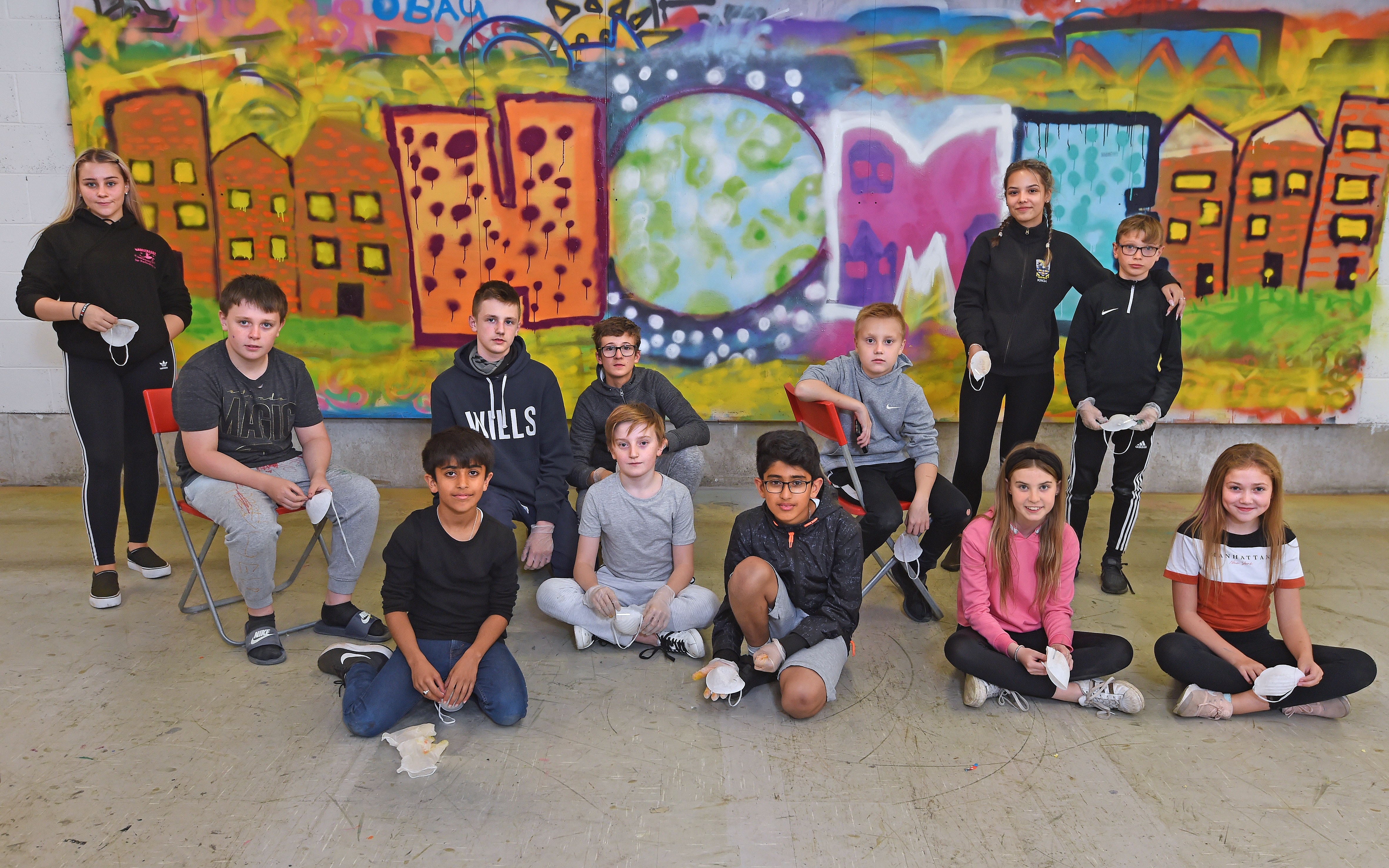 Led by Spectrum Arts, the group experimented with spray painting techniques on an indoor wall at Transgression Skatepark inside Ocean Terminal.
Street art is a prominent feature in Leith and Port of Leith Housing Association asked young tenants and locals to design their own graffiti mural on the theme of 'What Home Means to You'.
The group used water-based spray paint and practised different strokes and effects under the guidance of artist Craig Robertson.
The finished mural featured the word 'home' with planet Earth in the centre and brick buildings on each side. The young artists' ideas of what home meant to them included 'safety', 'Earth' and 'relaxation'.
Keith Anderson, chief executive of Port of Leith Housing Association, said: "The art created by our young tenants and members of the community is highly impressive. I particularly enjoyed the various approaches to the theme of 'What Home Means to You' and was pleased to hear that everyone taking part had great fun experimenting with this art form in Leith. Scottish Housing Day is all about bringing people together to celebrate the positive impact that high quality, affordable homes make to the lives of people and communities. Creating this mural has been a fantastic way for young people in Leith and north Edinburgh to do just that."