Primary pupils pave the way as tenants move into new Inverness homes
Artwork designed by pupils from Merkinch Primary School has been incorporated as part of the finishing touches to a £6 million plus project to create new homes in Inverness.
The P1 and P4 pupils jumped at the chance to get creative and draw images of iconic landmarks around the city. Their designs have been etched onto a footpath leading from the new homes to a play area and onto their school.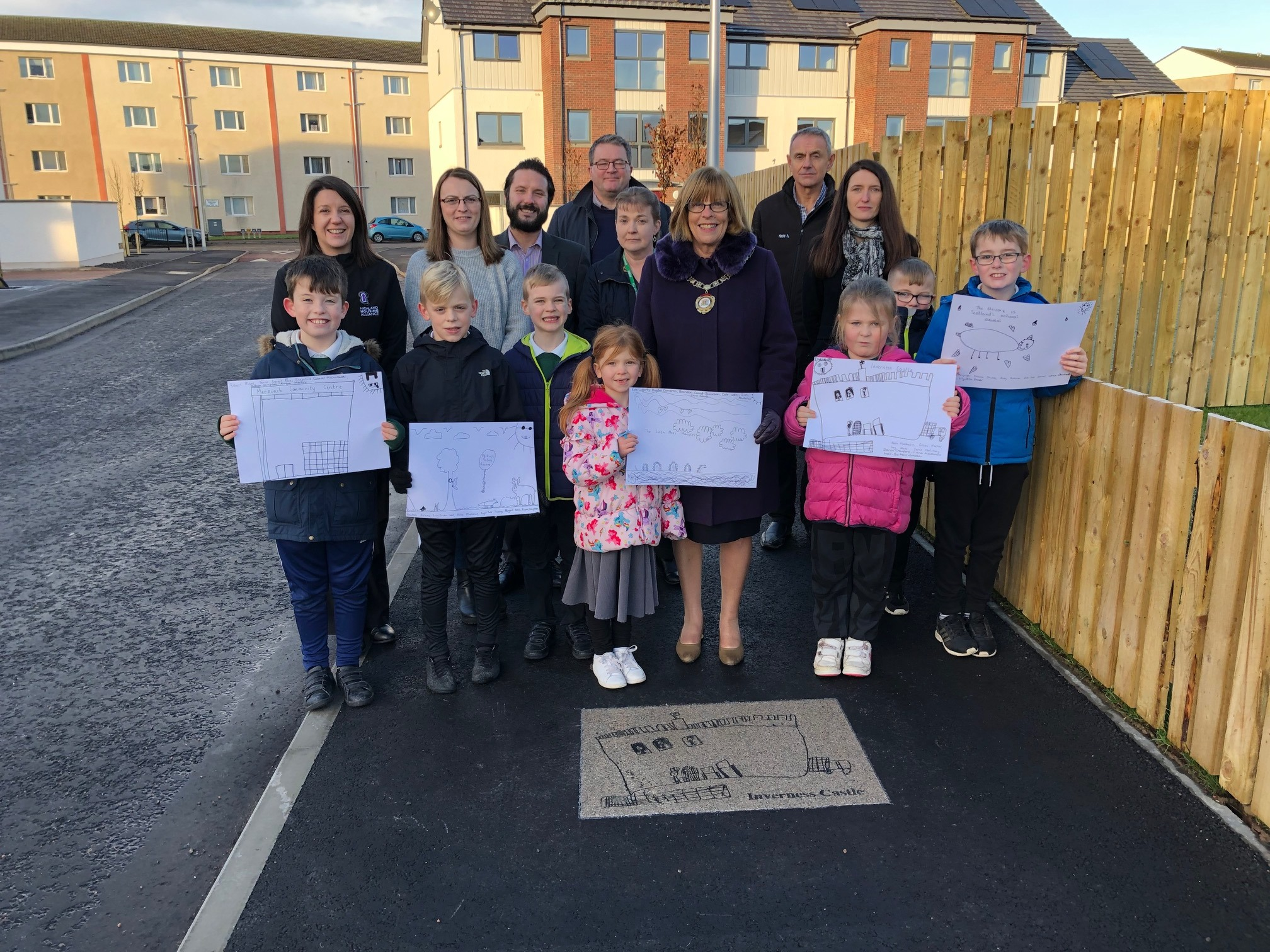 The project at Glendoe to create 53 affordable rent, mid-market rent and low cost ownership homes at Merkinch Place is a partnership between the Highland Council, the Highland Housing Alliance (HHA), the Scottish Government and the Inverness and Highland City-Region Deal.
The land was previously the location of council social work offices. O'Brien Properties was awarded the contract and started on the site in May 2017.
Nineteen months later families are moving in. Ten properties are for Highland Housing Alliance (4 x 3 bed houses and 6 x 2 bed cottage flats) six properties are for LIFT (4 x 3 bed houses and 2 x 2 bed cottage flats) and 37 properties are for the council (30 x 1 bed flats, 5 x 3 bed houses, 1x 3 bed bungalow and 1 x 4 bed bungalow).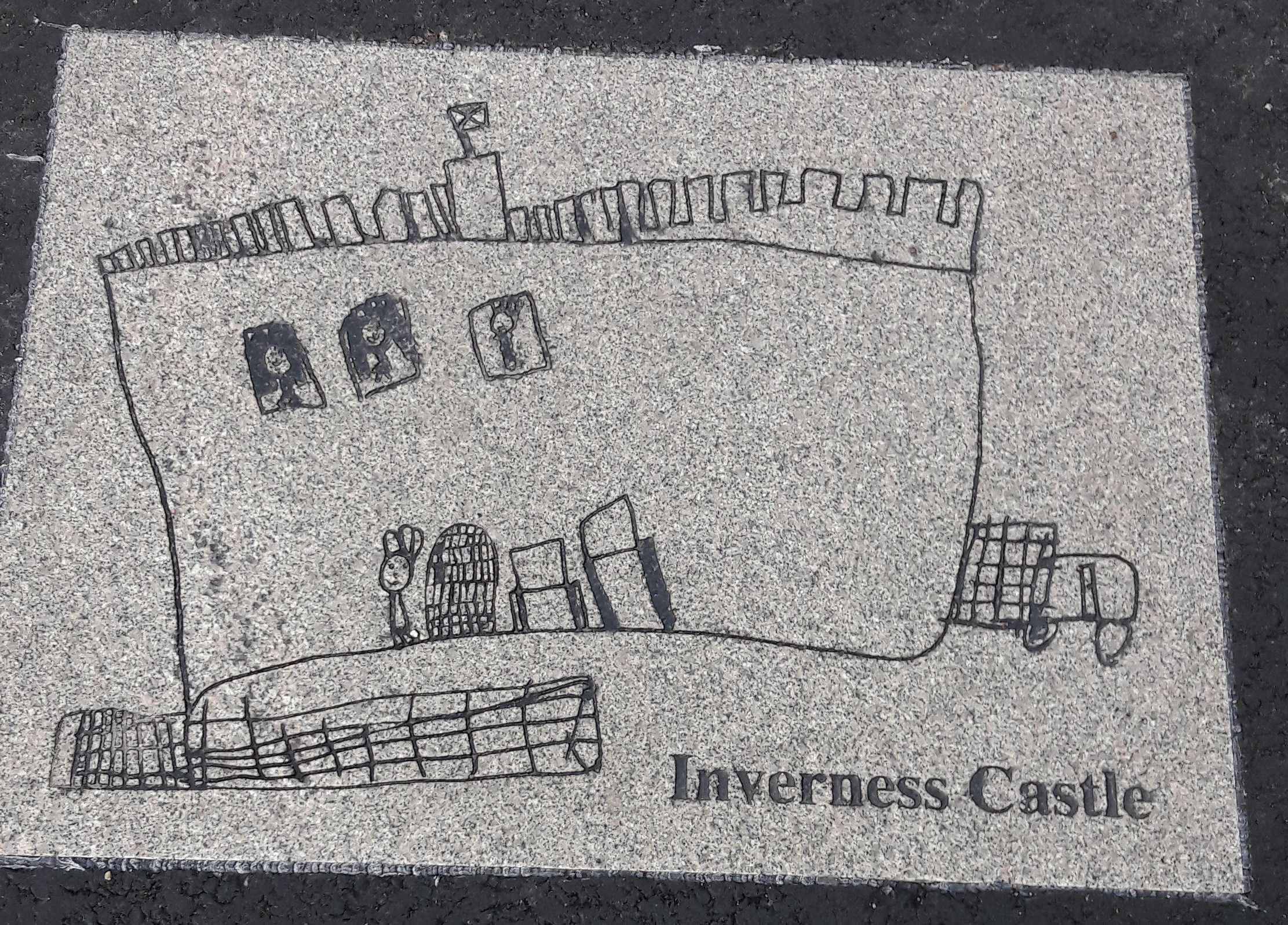 Depute Provost and local ward councillor Bet McAllister said: "This represents a huge investment into the local community and I'm delighted that families are now moving in and will be able to enjoy Christmas in their new homes. Having the artwork produced by the pupils incorporated is a fantastic idea and I thank them all for their creative input for this project."
Gail Matheson, chief executive of the Highland Housing Alliance, said: "The Glendoe development is a brilliant example of regeneration – the site was previously the home for council offices and Hall & Tawse. After these buildings were demolished, the site lay for vacant for a while before work started.
"It has been amazing to see the new homes built on the area and we have been impressed with the design of the homes and the streetscape. The paving designed by the Merkinch Primary School pupils really finishes it off."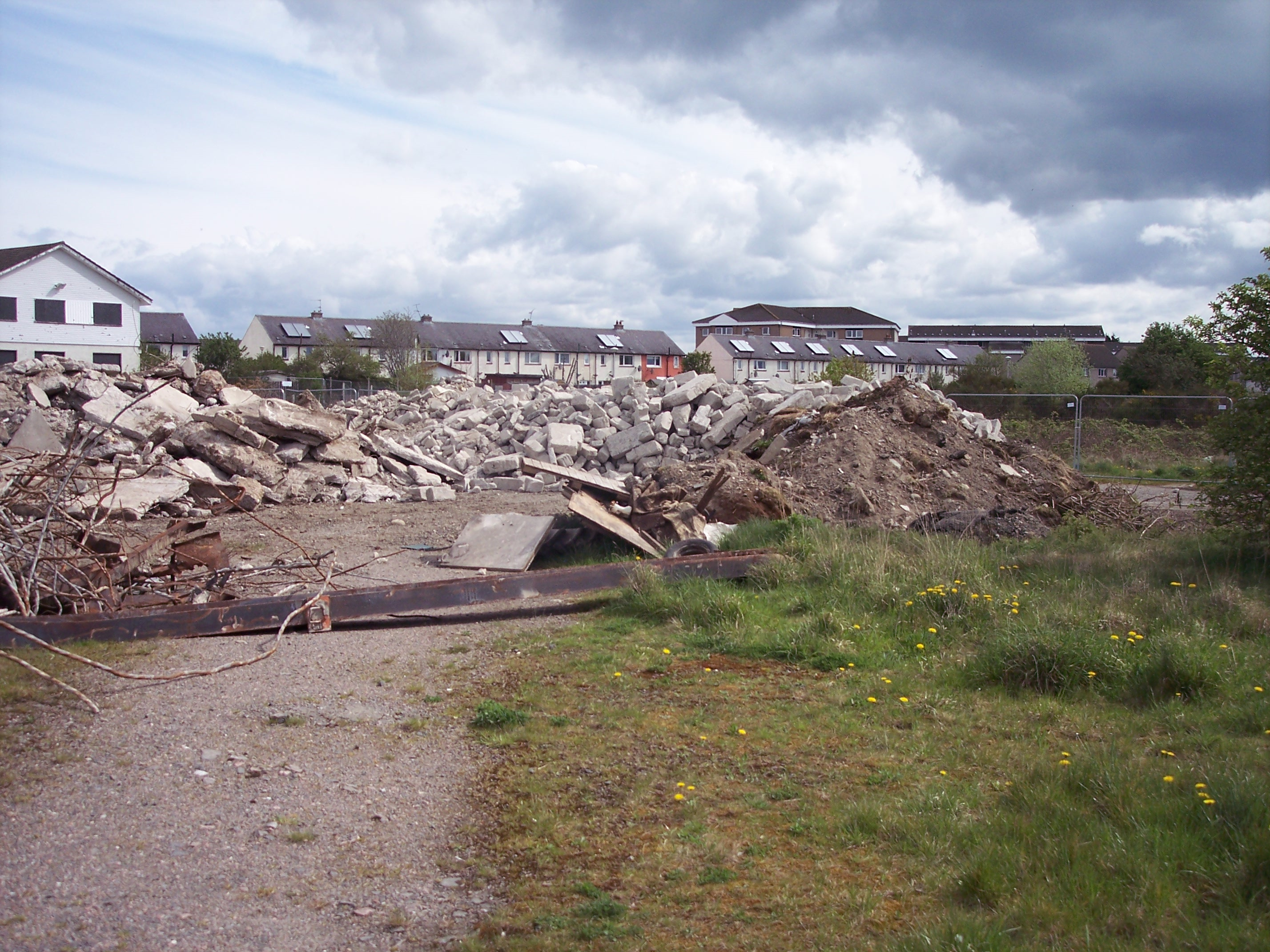 New tenant Heather Macdonald who has moved into a four bedroom bungalow with her father and her two children is delighted with their new home.
She said: "The bungalow with a walk-in shower and all facilities on the one level is ideal for my father who has mobility needs. We also have a large garden that he can access and the children are really delighted to have their own bedrooms. We are really going to have an extra special Christmas in our very cosy new home."
The City Region deal is a joint initiative supported by up to £315m investment from the UK and Scottish governments, the Highland Council, HIE and University of the Highland and Islands, aimed at stimulating sustainable regional economic growth. A key component of this is the affordable housing project which is being partly funded by £5m of Scottish Government funding to deliver mid-market rental properties.
Kevin Stewart, minister for local government, planning and housing, said: "I am delighted to see these properties complete and tenants moving in before Christmas. Having visited this development during the summer I know the difference these homes will make to the area and families. Making sure everyone has a safe, warm and affordable home is central to our drive to make the country fairer and more prosperous.
This development also represents what strong partnerships can achieve. It was an ambitious project but in securing over £4m from the Scottish Government, the Highland Council and the Highland Housing Alliance have delivered 53 new affordable homes in Inverness."