Private sector invited to bring forward opportunities for affordable housing in Edinburgh
The City of Edinburgh Council has invited the private sector to bring forward proposals to deliver affordable housing on sites not owned by the council.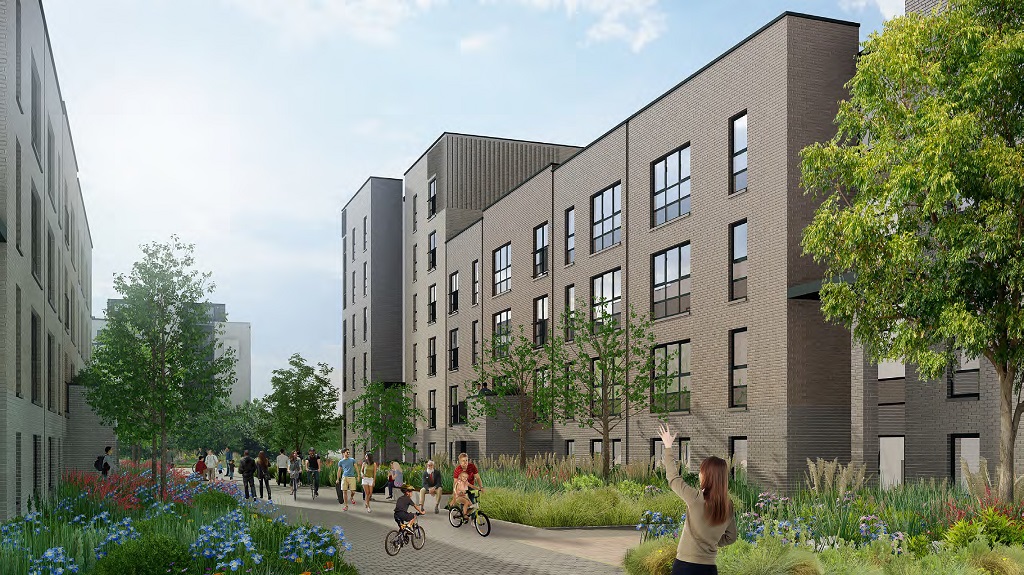 As agreed by members of the council's housing, homelessness and fair work committee in November, the council is looking to encourage the private sector, particularly investors, landowners and developers, to consider what ways they could work with the council to accelerate the ambition to deliver 20,000 affordable homes by 2027.
A Prior Information Notice (PIN), published on the Public Contracts Scotland website, focuses on three key areas: purchase of development sites, purchase of completed homes and an opportunity to propose innovative solutions such as leasehold proposals and partnerships.
The PIN also sets out a range of outcomes that the market must consider when putting forward proposals and overall gives the market an opportunity to tell the council what they can do. It will also help to inform the next steps, including whether there needs to be a procurement exercise and what that should look like. Establishing a structured approach to market engagement will allow the transparency and assessment of best value that the public sector needs but there is also a desire to make the process as accessible as possible and allow the council to react to opportunities over the coming years.
Released through Public Contracts Scotland it is open for everyone to take a look, consider the options and register interest in this engagement process. The PIN will close on January 31.
Housing convener, Councillor Kate Campbell, said: "Edinburgh needs more affordable homes. We're doing everything we can through the Council's own housebuilding programme, and working with housing associations, to provide social and mid-market homes. But we need to look at every possible way to create additional affordable housing - so I am really keen to see what ideas come from the private sector.
"I hope this process will create new and innovative ways to provide even more affordable homes that are so needed in our city.
"By going out to the market we're asking the question of housing developers or landowners about what they could deliver now. But we're also inviting them to start thinking about what might be possible, and how they can contribute to helping us deal with one of the biggest challenges facing our city."
Vice housing convener, Councillor Mandy Watt, said: "We are looking forward to seeing what comes back in through this process. It's an opportunity for the private sector to consider what they might be able to contribute to Edinburgh in terms of affordable housing. We expect any proposals submitted to fit with our strategy of providing affordable, good quality, sustainable homes that deliver value for money. We are open to both traditional and innovative ideas which achieve the outcomes that our citizens need.
"Some landowners or developers may be interested in this but are unfamiliar with this process, so we'd encourage them to come forward and speak to our procurement team to find out more."
Fot queries on the PIN or accessing Public Contracts Scotland please contact Kelly Faulds Kelly.faulds@edinburgh.gov.uk