Provost marks start of construction of 27 affordable homes in Crieff
Perth and Kinross Provost Dennis Melloy 'cut the turf' last week to mark the start of works on a £4 million development which will bring 27 energy-efficient affordable modern homes to Crieff.
Mr Melloy was welcomed to the site, which is being developed by Hillcrest in partnership with Hadden Group, by representatives of both companies including Hillcrest board member Dave Boyle, Hillcrest deputy CEO Fiona Morrison and Hadden Group chairman Scott Hadden.
During the visit, Mr Melloy heard how the homes will feature the most up to date energy efficiency measures in order to save on tenants' bills, and also how the site is being constructed to Police Scotland's Secured By Design (SBD) standards.
Located at Pigeon Row, just off Strowan Road, the development will offer 15 semi-detached homes and 12 cottage flats for social rent, giving the rural Perthshire a welcome boost of affordable housing. One of the cottage flats will also be specially adapted for people with mobility issues.
Works initially began in July 2019, with the new homes, which will offer a mix of two and three bedrooms scheduled to be completed and ready for tenants in January 2021.
The site is also being developed with the local community at its heart. The development will use local tradespeople where possible, and links have already been developed with Crieff High School to run a work construction experience event.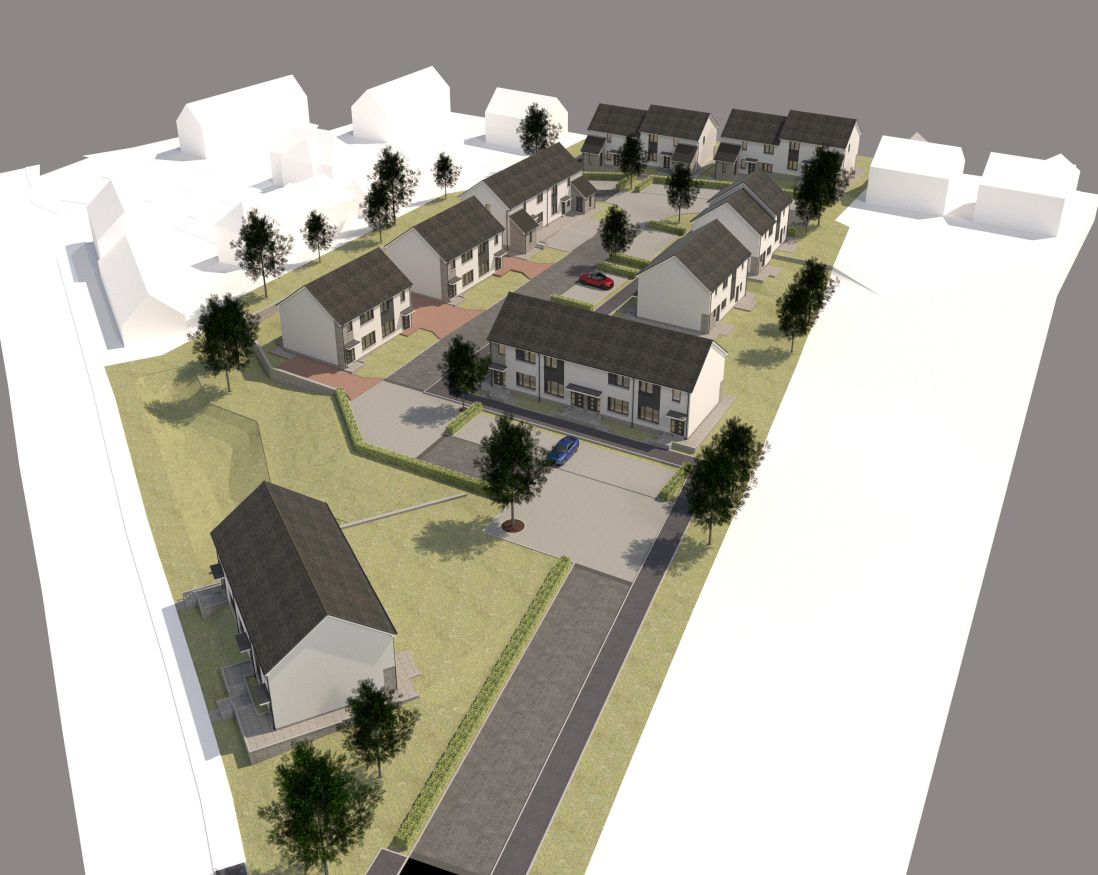 Sitting on the South-Western edge of Crieff, the Pigeon Row site, takes its name from the old pigeon coops that once stood on the land. Previous land maps showed a number of coops existed over the years. The land was previously used for allotment gardens but has lain empty since these ceased operating.
Provost Melloy said: "Perth and Kinross is a popular place to live and work, and therefore provision of good quality affordable housing is vital. It was a pleasure to mark the start of work on this site and I look forward to seeing the new properties completed and occupied."
Dave Boyle, Hillcrest board member, said: "Hillcrest is dedicated to delivering good quality affordable homes, and we're delighted to be developing these homes in the beautiful rural Perthshire town of Crieff.
"When completed, this development, which comes with a range of energy efficiency measures that will help tenants save on bills, will offer not just houses, but homes where tenants can live comfortably."
Scott Hadden, Hadden Group chairman, added: "It is great that our partnership project in Crieff with Hillcrest Homes is well under way. As a member of the Crieff community myself, I am extremely proud that Hadden Group is bringing much needed new affordable homes to the area."