PRS legislation criticised as new tenancy rents rise by more than 10% for third consecutive quarter
Average rents in Scotland for new tenancies in the private rented sector have risen by double digits for the third time in a row since the introduction of the Cost of Living (Tenant Protection) (Scotland) Act 2022, according to new figures.
Residential lettings site Citylets said the data from its lettings portal underline what many in the industry feared from the outset that the new legislation would acerbate the supply demand imbalance.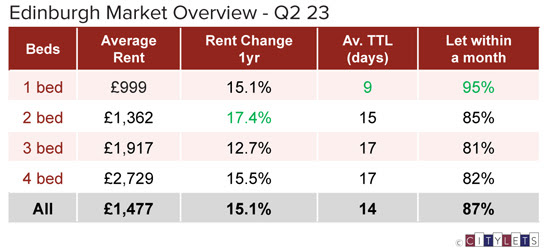 The rent gap between those already in rented accommodation when the legislation was passed and those seeking new properties to rent looks set to continue to grow with the cap for rent rises within pre-existing tenancies to be extended for at least another six months from September.
Almost all major regions in the report witnessed double digit increases in rents in the second quarter of 2023 with the market moving at frenetic pace across all regions and all property types.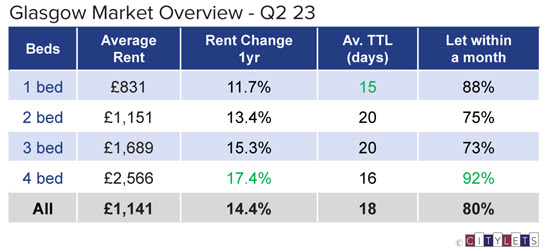 Citylets MD, Thomas Ashdown, expressed concern for the new data. He said: "We are living through unique times for the Scottish Private Rented Sector. Never before have we recorded such steep and sustained annual price appreciation across a single region, never mind across the country as a whole.
"A vicious circle of low supply leading to higher rents for new tenancies and less movement within the sector seems to have been set in motion as the rent gap between open and closed markets grows. Add in anecdotal evidence of landlords leaving and pressures on would-be property buyers and its is clear we have a difficult path ahead in achieving balance."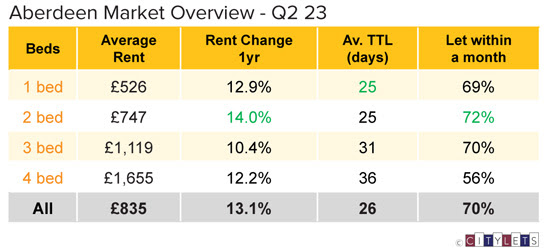 Gillian Semmler, PR manager at Citylets, noted: "The latest Citylets report makes for stark reading that should be acknowledged at the highest level. Good intentions for one market segment through the new legislation appears to be having severe ramifications on the open market. The outlook for the next quarter and beyond is likely more of the same; low supply relative to demand remains a concern."
Adrian Sangster of Aberdein Considine added: "Demand for good quality accommodation remains at record high levels. This demand is not only restricted to the major cities, we are also witnessing unprecedented enquiries for properties in our towns and rural areas. With the lack of housing availability, people are being forced to widen their parameters, which is fuelling higher rentals in areas traditionally impervious to wider market trends.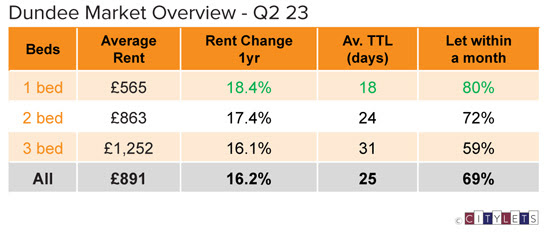 "The media have recently been referring to a 'ticking timebomb' in the mortgage market. Scotland's PRS timebomb started ticking several years ago and despite many warnings, the Scottish Government appear happy to let it explode with those they claim to be protecting, suffering the most." The average property to rent in Scotland, having surpassed the £1000 mark for the first time in Q1 2023, continued to rise to average £1081 per month but with the rate of growth easing to 11.4% Year on Year (YOY), down from 12.4% recorded the previous quarter."