£250,000 investment in cost of living support in Dundee is 'making a real difference'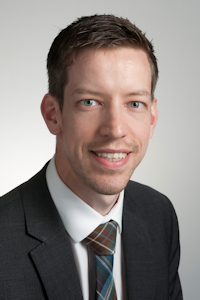 A six-figure investment in providing additional support for people struggling due to the cost of living crisis is making a real difference this winter, according to the chair of the Dundee Partnership.
A total of £250,000 has been made directly available for key projects and services, through Dundee City Council and the Northwood Charitable Trust, while additional funding has been secured from a range of other sources.
This is on top of the council's additional allocations to the Scottish Welfare Fund and Fuel Well Dundee scheme, and ongoing bulk food provision. Help offered over the past few months has included a Winter Food Fund, warm clothes and blankets, a city-wide activity programme and assistance for people finding it difficult to pay rising fuel bills.
Councillor John Alexander, who chairs the Dundee Partnership Forum, said: "Unfortunately we are seeing just how much the perfect storm of financial pressures is impacting on people here in our city.
"We're seeing rocketing demand at food larders and community cafes. Thousands of people taking advantage of the Open Doors programme. Huge demand for clothing vouchers, items of bedding and more. And we know that thousands of citizens are looking for ways to get help, whether it be by logging onto the council website or calling our dedicated helpline.
"What I can say is that the Dundee Partnership is doing everything it can to help, and it's making a real difference. I've been really impressed by how much support has been put in place in the matter of a few short months.
"Help is available, so my clear message to people who are struggling is – don't suffer in silence. Talk to someone, we aim for there to be no wrong door."
The Winter Food programme, co-ordinated by the Community Food Network, has already seen tens of thousands of pounds spent on a range of programmes from extra food bags over Christmas to vouchers for local shops, butchers and supermarkets.
Increased hot food provision, support for people needing essential toiletries and cleaning products, emergency discretionary funds and more has also been put in place.
A network of organisations, co-ordinated by Dundee Volunteer and Voluntary Action, has also distributed £50,000-worth of warm clothing, pyjamas, blankets and other items across the city.
Meanwhile, it's estimated that the Open Doors programme, which offers people activities in warm and welcoming surroundings, was attended by over 1500 people every week during December alone.
The Fuel Well Dundee scheme has continued to provide financial support to people struggling with utility bills. The third phase of the scheme, which is due to reopen shortly, has to date helped over 10,000 households with awards of almost £1million
Councillor Alexander continued: "We're also committed to helping people access all the benefits they are entitled to. The average gain of these benefits checks is over £700 per household, which make a massive difference.
"What we are seeing though is that this crisis is impacting on everyone – young and old, out of work and in work, single person households and families.
"The coldest months aren't behind us yet, and there's no sign of the financial pressures getting much better. We continue to do everything possible as a partnership to secure funding and provide support for those in need.
"I'm grateful to all those who are playing a part in this city-wide effort to support our citizens, including the Northwood Charitable Trust for their significant financial support."
Director of The Northwood Charitable Trust Blair Thomson, commented: "These are times of acute hardship for an increasing number of people in our local communities.
"The work done by Dundee Partnership is helping to mitigate the impact of the cost of living for many households across the city, and we're pleased to support this effort to help those who are most in need this winter."
Examples of projects which have received funding include:
£5000 to Dundee Women's Aid to provide warm clothes and blankets to those affected by domestic abuse.
£5000 to Rocksolid Dundee to purchase warm blankets and support provision of their Open Doors programme and Christmas dinner.
£5000 to not-profit organisation Togs to provide winter coats and pyjamas to young people.
£5000 to Positive Steps, which works with individuals with complex needs, affected by poverty, social and financial exclusion, to provide 200 "winter care packages."
£1960 to Dundee United Community Trust to distribute around 200 items of winter clothing, blankets and essentials to older people and people living with a disability.