Public spending watchdog hails Aberdeen City Council's progress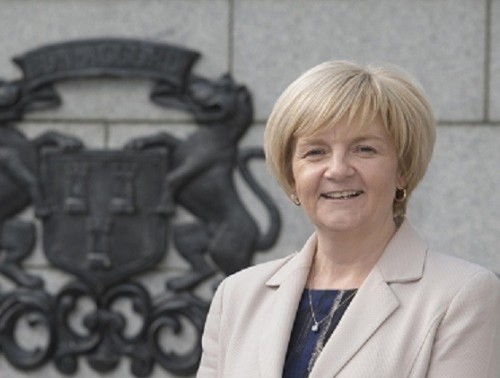 Aberdeen City Council's leader has welcomed a report from Scotland's public spending watchdog for local government that praised the council's drive and innovation in improving services.
The Accounts Commission commended the council on performance gains made since its last Best Value assessment in 2015, attributing this to a "major transformation programme", a clear approach to financial management, close working between officers and Elected Members, and a readiness to consult with communities.
It was noted that the council's strategies were firmly aligned with the Local Outcome Improvement Plan, with an emphasis on welfare and well-being.
The Accounts Commission also acknowledged the comprehensive scale of the council's capital programme, which in recent years has delivered a £330m event complex, the award-winning redevelopment of Aberdeen Art Gallery, infrastructure to combat climate change, and includes the city's biggest council house building programme in a generation.
Council leader Councillor Jenny Laing, said: "Aberdeen City Council welcomes today's Accounts Commission's report and the additional scrutiny this always brings to our operations.
"We have demonstrated significant improvements in key areas since the 2015 Best Value report, anchored by organisational restructuring and sound financial stewardship – helping the council deliver major building projects at pace, vital public services within budget, and at the same time make significant savings without impacting on local services.
"It is particularly pleasing that the Commission highlights the high level of engagement with the public on priorities and close working with partners and communities, which has resulted in the council undertaking ambitious and multifaceted investments within the city of Aberdeen, as well as the effectiveness of our response to the Covid-19 pandemic in supporting our most vulnerable residents.
"At the same time we recognise that there are areas of operation that require focus and we have been taking steps to address this through service redesign and other measures.
"Safeguarding the people and place of Aberdeen is central to everything we do, and we remain committed to further enhancing services whilst continuing to deliver best value."
Auditors identified that further improvements were required in some areas of operation, including education and housing, which the council has been working to address.
Cllr Laing continued: "Our own internal analysis, supported by information in the current Education Improvement Plan and self-evaluation process, indicates we are currently on a trend of increasing attainment and with visible closing of the attainment gap between our most and least deprived pupils, and we look forward to sharing those results in due course."
On housing, Cllr Laing added: "Despite decreasing performance in housing repairs and antisocial behaviour we remain above national average in these areas, while our performance in homelessness services is sector leading. However, we cannot be complacent, and are working closely with staff on a service redesign that will bring much needed benefits for our tenants and our own teams."
Full implementation of the council's ground-breaking Target Operating Model – launched in 2017 – was achieved during 2020/21. The redesign of services and a move to a commissioning-led approach has meant the council is successfully on track to meet its £125 million five-year target.
Angela Scott, chief executive, added: "The council has undergone significant change since the 2015 Best Value report and I am delighted that the commitment of our staff to these changes and their hard work, particularly during COVID-19, is something the Accounts Commission recognises in today's report.
"I am proud that our innovation to date as a local authority has been recognised – be that driving the transition to greener living, embracing digital technology, or taking a partnership approach to community planning. The Commission highlights the areas where we still have progress to make, and we will continue to work hard to secure the improvements we're seeking to in the two service areas highlighted."
The report was prepared for the Accounts Commission by Audit Scotland. Best Value Assurance reports offer a rounded analysis of a council's performance, including how effectively councils are managing changes in services.
The findings will be considered by the council at its meeting on 23 August, 2021.