Pupils light up Easter for Cumbernauld retirees
Tenants at a retirement housing development in Cumbernauld were treated to 'an Easter to remember' thanks to pupils from their local primary school.
Bield's Campsie Gardens welcomed children from neighbouring St Mary's Primary School who surprised tenants with a rendition of Tom Walker's hit song 'Leave a Light On'.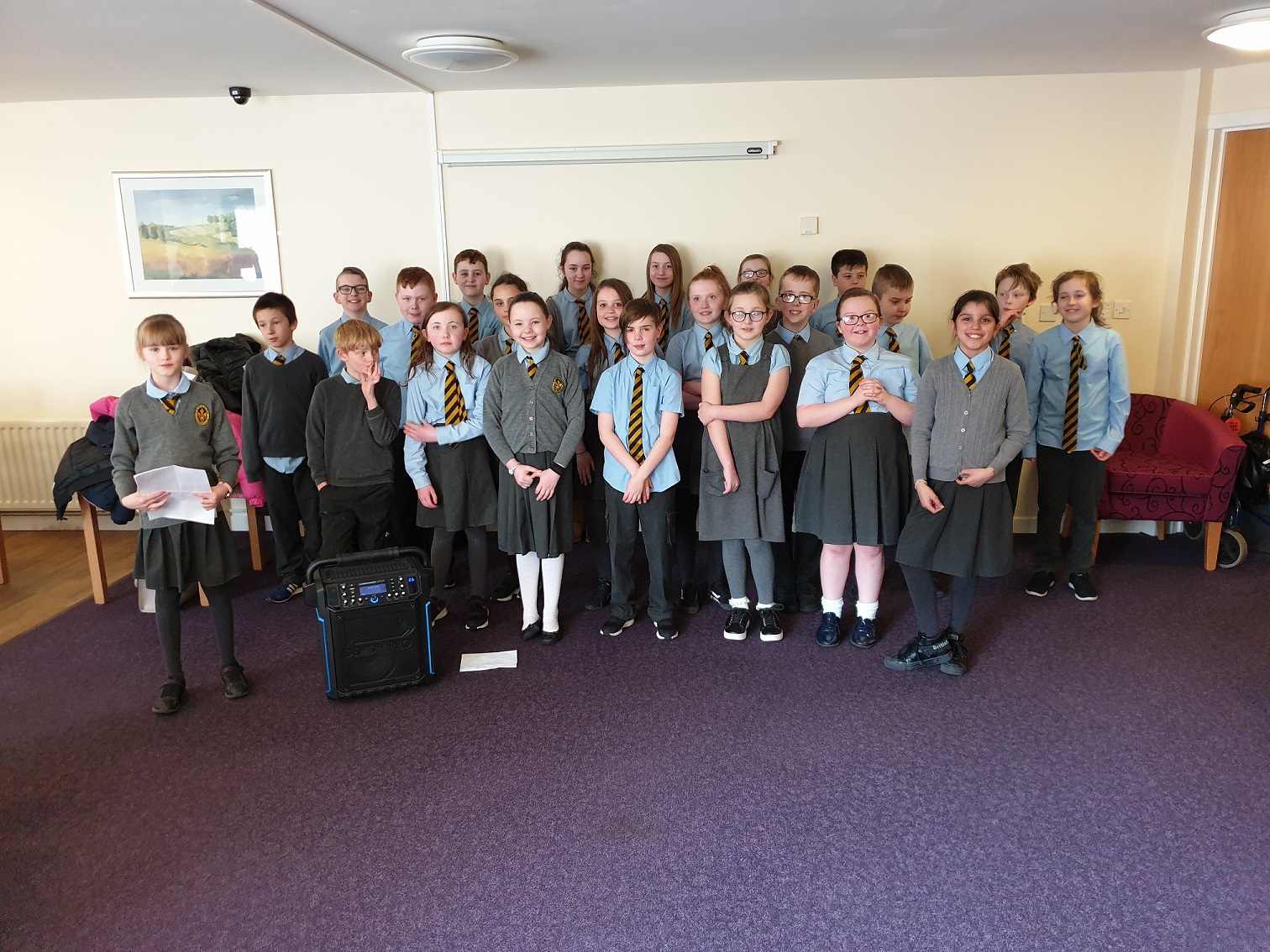 The talented bunch chose to perform the hit single as a nod to singer-songwriter Tom's mother – a former pupil of St Mary's.
The school's Easter visit comes as part of a string of projects that both St Mary's and Campsie Gardens have planned in order to bridge the generational gap within the area.
Margaret McEwan, retirement housing manager at Bield's Campsie Gardens, said: "The tenants had such a fantastic time with the pupils. They even performed Tom Walker's hit 'Leave a Light On' which was just beautiful.
"Tom's mother attended the school when she was younger and I know she will be visiting them to help celebrate the school's 50th birthday next month. A few of our tenants are also set to attend.
"As our neighbour, we have a few other things in the pipeline with St Mary's to help get younger and older members of the community interacting.
"Hopefully the projects will be as successful as this visit. These sort of social activities can make such a difference to older people, and the pupils made it an Easter they won't forget."