Putting people first: health and home
This event is brought to you by Eydent, the alliance of Ayrshire housing associations – Shire Housing Association, Ayrshire Housing Association, ANCHO and Atrium Homes.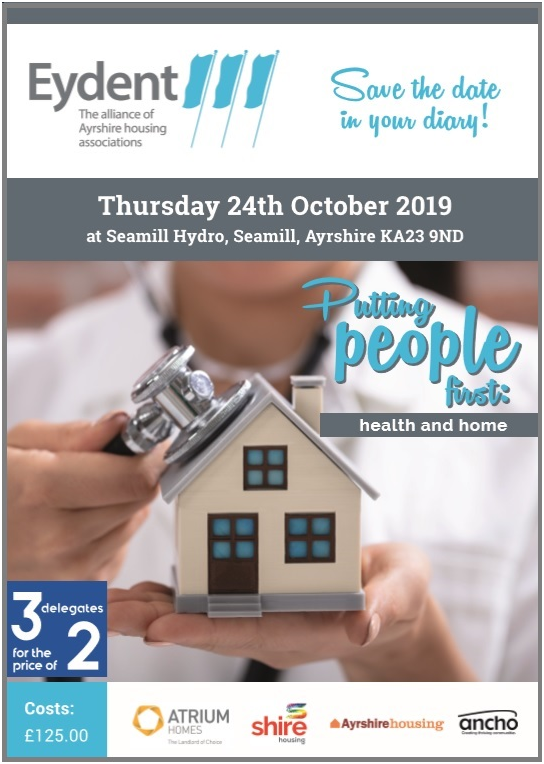 This one day conference is open to everyone so please save the date now and look out for some exciting news coming soon.
If you would like to be added to the mailing list for information to be sent to you direct please email info@share.org.uk
SHARE event manage the Eydent 2019 conference and information and bookings will be found HERE in the lead up to the event.