Queens Cross launches website with plans for Woodside transformation
Concept designs of the transformation of the Woodside area in Glasgow have been unveiled with the launch of a new website.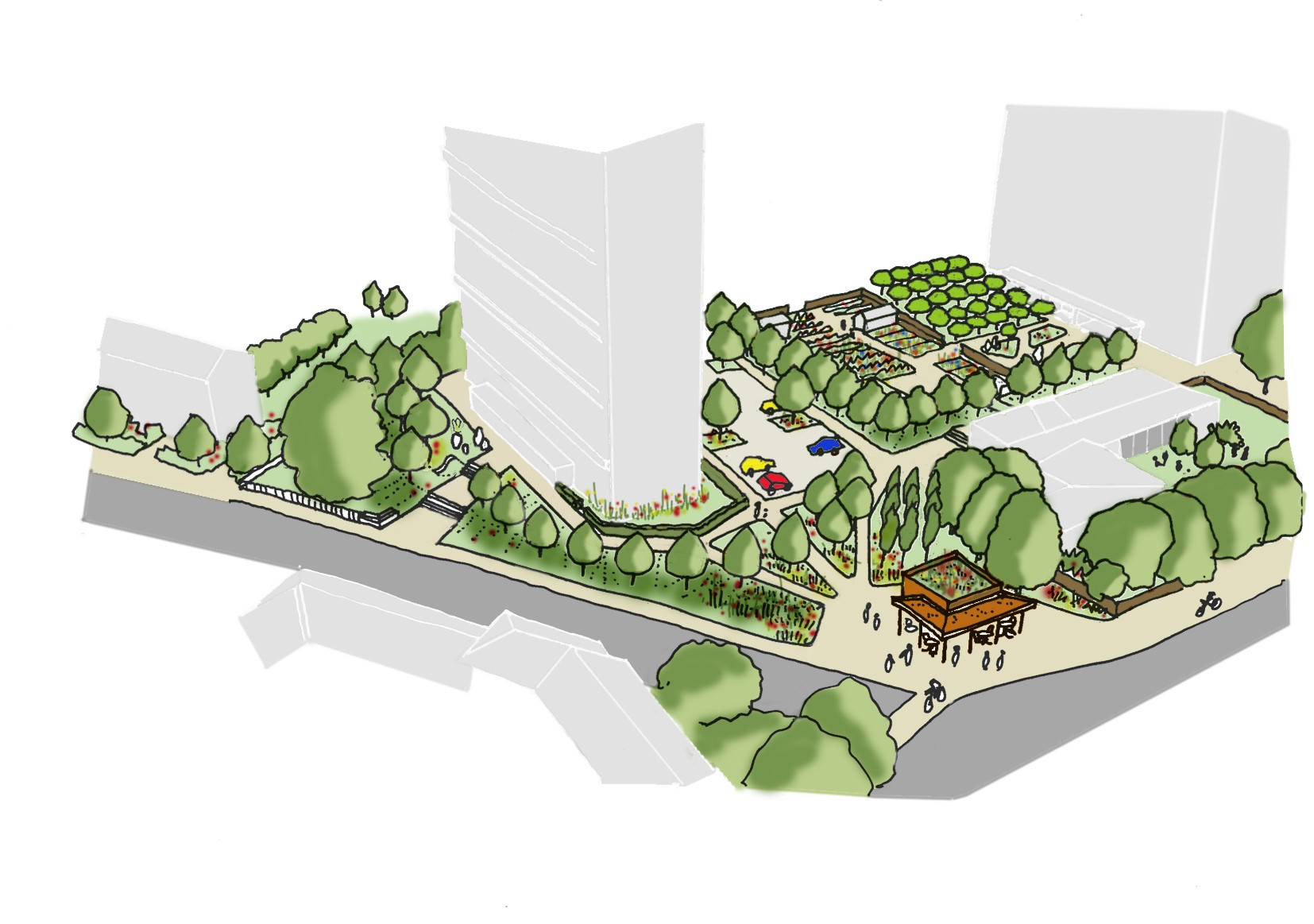 Queens Cross Housing Association is now looking for local residents to give their views on the new proposals.
The designs for the areas are the next stage in the £3 million 'Woodside Making Places' initiative, which was launched with a public consultation event in January 2020. The project's happening in parallel with Connecting Woodside, which will create better active travel connections like cycle paths through Woodside and to the city centre.
Having listened to local residents' views, preliminary designs have been put forward to transform areas including Oakgrove, Braid Square and Windsor Terrace.
Environmental work will include new green spaces, tree planting, streetscaping and new street furniture. Imaginative outdoor playspace for younger residents is also a key feature.
"The new designs proposed for Woodside are really exciting and vibrant and I'm looking forward to hearing the views of local residents," said chief executive, Shona Stephen.
A series of public consultation events had been planned for 2020, before the effects of the COVID-19 pandemic took hold and lockdown measures were imposed.
Residents are now being asked to express their thoughts through the new website instead.
Nick Bowen is a director of landscape architects Raeburn Farquhar Bowen, the project consultants on the development. He said: "We are really enthusiastic to launch the website for Woodside Making Places.
"The current COVID-19 pandemic means that we have had to move our consultation with the Woodside community online, but this is a great opportunity to engage with a wide range of people."
Other areas being targeted for improvement include the ground around the Cedar high-rise flats at St George's Cross and the area to the east of St George's Road down to the M8.
Woodside Making Places is funded by Queens Cross Housing Association, from funds earmarked for landscape and environmental improvements. Sustrans is also contributing to the project through its Places for Everyone programme, funded by Transport Scotland.