Rebecca Turner: My job motivates me massively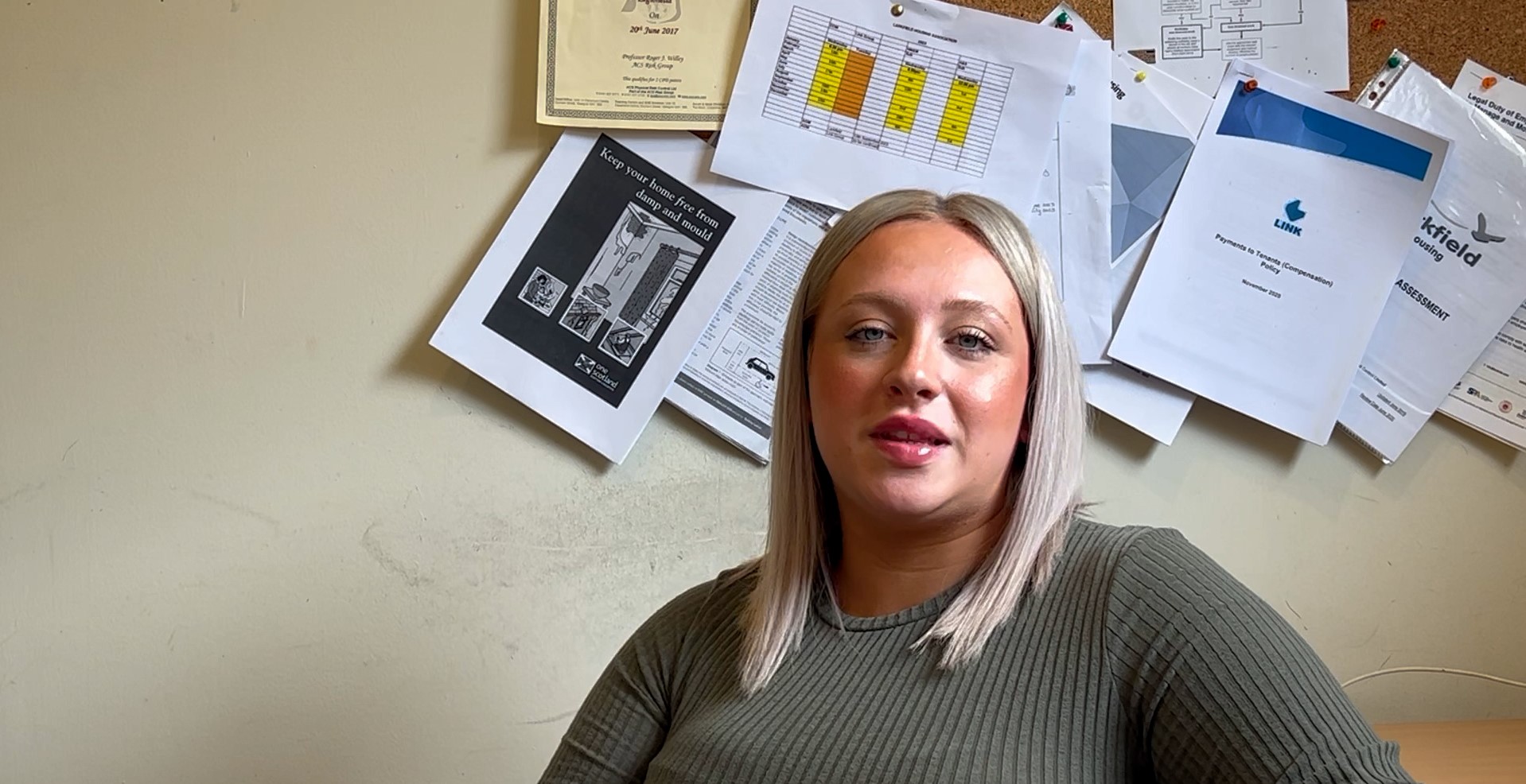 In the lead-up to Scottish Housing Day on Wednesday, September 13, Larkfield's maintenance assistant Rebecca Turner shares why her job motivates her and what attracted her to the housing sector.
What motivates you about your job?
My job motivates me massively because of the amazing management staff that we have got here at Larkfield and the training that gets offered to us as well is incredible. For me, it is the motivation and the feedback we get from our tenants from the good, the events and the repairs service that we have – it's the feedback from the tenants, that's what really motivates me to do my best at work.
What do you find satisfying about working for Larkfield?
The satisfaction you get back, I carry out the tenant satisfaction surveys for the tenants, so, hearing that feedback from the tenants not only gives you the positives but the negatives. It helps you to do better to hear if there is any criticism there, if there is any negative feedback that we get, and that's how we can improve. That's what we work on to make sure our repair service is the best it can possibly be.
Any repair that gets carried out we always enjoy, and we like to hear feedback. It could be anything from changing a bulb or fixing a blocked sink. To hear that feedback from the tenant that repair has gone well and it has been done within the timeframe that we have told them it will be done, the feedback really makes a difference and just helps us strive to do better.
What is the best thing about working for Larkfield?
The support of the management team that I have got motivate me to do my best. We have a great training programme here at Larkfield Housing Association, so it definitely helps increase my knowledge and with the other departments as well, we are quite a small team so with the different departments we have here at Larkfield, you're learning something new everyday. With the tenant feedback that we get you are always increasing your knowledge and opening your mind to other possibilities.
What does Larkfield mean to you?
Larkfield is a very supportive environment, and the benefit of having such a small team at Larkfield is we all chip in and we all help each other. I am tailored to maintenance myself, but I can certainly assist with any rent queries and with rent payments as well. The team are very close-knit and we all help each other. We all have different skills and knowledge which makes us a really good team.
What attracts you to the housing sector?
I have worked in housing probably for the past five years, and I think it is the communication with the tenants more than anything. Doing the tenant satisfaction survey it really does open your mind to the changes that we make to people's lives.
Working at Larkfield, I don't think you quite realise until you can actually get speaking to tenants and you start to build relationships with tenants as well, and that's what is so good about Larkfield being in the heart of a community is you build those relationships with tenants so you actually get to see the difference in their life and that brings job satisfaction to a whole another level because you are actually making a change and making a difference yourself.