Remembrance Day memorial created in Gourock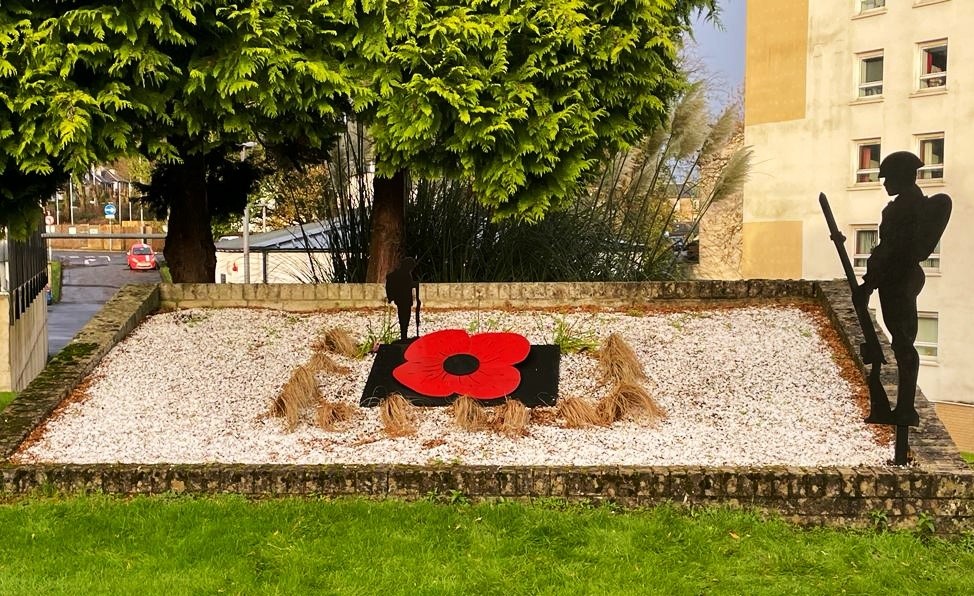 River Clyde Homes' repairs and maintenance contractor Home Fix Scotland has created an eye-catching memorial to mark Remembrance Sunday this weekend.
This Sunday the nation takes a minute to commemorate the contribution of British and Commonwealth military and civilian servicemen and women in the two World Wars and later conflicts.
Traditionally, Home Fix Scotland lays a wreath at the prominently raised flower bed at the Eastern View tower block in Gourock but this year they have created a memorial that will remain in place for a couple of weeks.
Derek Robertson, environmental manager, said: "Our team is always keen to contribute to the Inverclyde community in any way they can. They have done a terrific job for Remembrance Sunday, which is always such a poignant day. The comments from the public have been very positive. I would like to thank all those who contributed to its creation, particularly our workshop joiner Jim Willison who carried out the woodwork with Robert Ritchie for his initial sketch of the soldier."