Report finds Mears had been fined for missing targets to find long-term accommodation for asylum seekers
Warnings about the adverse effect that placing asylum seekers in hotels and serviced apartments for long periods of time could have on their wellbeing were issued long before Mears moved hundreds of people from their homes in response to the coronavirus pandemic.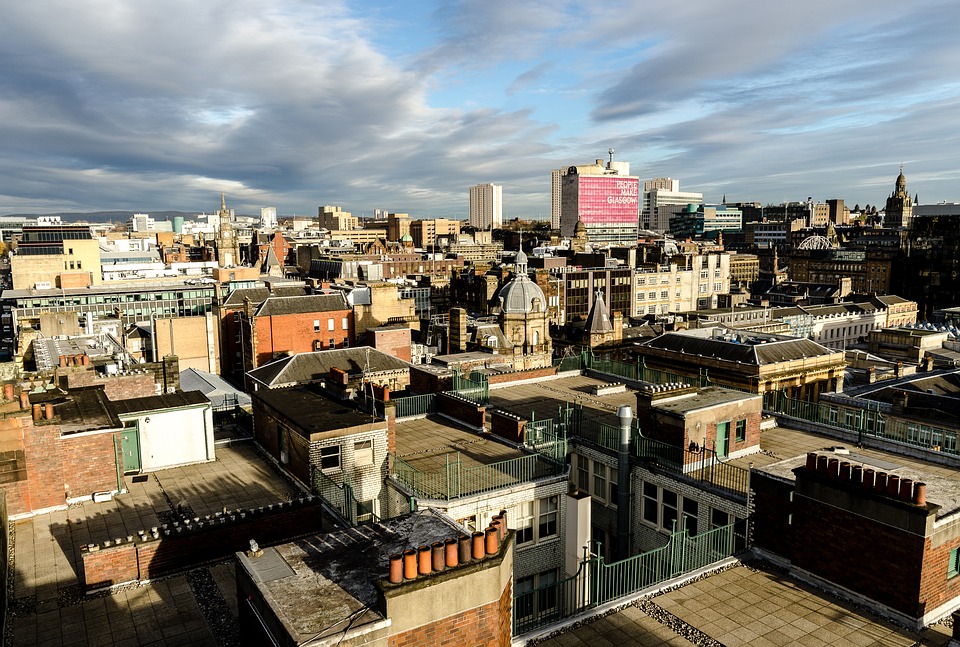 A newly published report by the National Audit Office (NAO) also revealed that the Home Office contractor, which has been criticised for failing to move people onto more long-term secured accommodation quickly enough, had previously been fined £3.1 million for missing these targets.
Responding to Home Office policy and advice and guidance from the Scottish Government and NHS at the outbreak of the pandemic, Mears moved around 350 service users out of apartments and into city centre hotels for accommodation and support.
The move has come under intense scrutiny following the death of Adnan Olbeh, a Syrian asylum seeker who was found in a Glasgow hotel room in May, and again after the Park Inn Hotel attack last month where six people were stabbed and the attacker, Badreddin Abadlla Adam, was shot dead by police. Both of these incidents took place at hotels chosen by Mears to house asylum seekers during the health crisis.
The NAO report, which was carried out last year, highlighted a number of issues about the risks of housing people in hotels and services apartments for long periods of time that were raised long before the lockdown began.
The Home Office contracts allow for hotels and services apartments to be used to meet excess demand for "initial accommodation" but are not intended to be long term solutions.
The report said: "Providers have placed large numbers of people in hotels and other 'contingency' accommodation such as serviced apartments, due to the increase in demand for initial accommodation."
It added: "Asylum seekers and voluntary sector organisations told us that long stays in initial accommodation can be harmful to people's well-being, whether they are in providers' permanent accommodation or in hotels."
A list of concerns included: "limited access to support services, health services and education."
The report also stated charity Migrant Help and local health providers have struggled to provide enough services to asylum seekers staying in hotels.
Elsewhere, the report revealed that between September 2019 and January 2020, Mears was fined £3.1m after it failed to meet targets on moving people to dispersed (longer-term) accommodation, property maintenance and responding to complaints.
Calls for a full independent investigation into the treatment of refugees in Glasgow have increased following the Park Inn Hotel incident.
Agencies including the Scottish Refugee Council repeatedly voiced concerns, while Refugees for Justice, a new campaign organised by refugees and asylum seekers, launched in the wake of the attack.
Positive Action in Housing said it will look into legal measures to take action against Mears over its failure to carry out its duty of care or vulnerability assessments with a community of people who have been left highly vulnerable.
A Mears Group spokesman said: "Mears became responsible for Asylum Accommodation and Support in three contract regions in late summer 2019. As the only new provider, taking over from three of the previous Compass contracts, this has been a time of transition as we have worked to make improvements and bring accommodation and support up to the new ASSC contract standards.
"Mears have procured 1265 new properties and handed back 881 from the Compass contract. We have also carried out improvements to 1,118 properties. The overall number of asylum seekers we are supporting has increased from around 12,000 when we started the contract, to 18,000 now, causing some delays in moving service users from Initial Accommodation due to the difficulties of procuring suitable additional Dispersed Accommodation in the timeframes.
"As the COVID-19 lockdown begins to ease, we are now able to restart our programme of improvements and new procurement."