Report outlines progress of Edinburgh homelessness initiative throughout COVID-19
A progress report to the City of Edinburgh Council's Housing, Homelessness and Fair Work Committee last week updated members on delivery of the council's Private Sector Leasing (PSL) scheme, managed by Link Housing Association.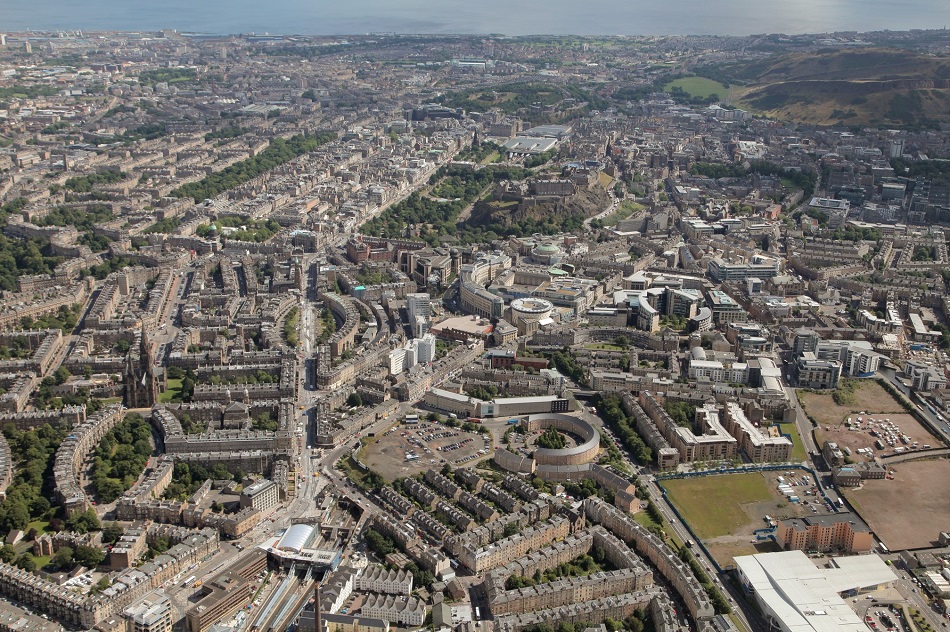 The report revealed that at the end of October 2020, the PSL service has delivered 1,464 one- to four-bed homes across Edinburgh for households experiencing homelessness.
Since starting a new contract managing the scheme in April 2020, there has been a significant growth in the homes available to people and families in critical housing need and experiencing homelessness throughout the COVID-19 pandemic.
Despite the challenges of lockdown, the scheme has grown by 89 properties and 321 new tenancies have been established across the city between 1 April and 6 November 2020. A number of PSL tenants have also since gone on to take up permanent accommodation or form new households since 1 April.
Link will continue to increase the number of properties available through an enhanced rental pricing and service model.
Kate Campbell, City of Edinburgh Council's convener of the housing, homelessness and fair work committee, said: "It's good to see more properties being put into the PSL scheme. More and more landlords are realising that there are benefits for them, in terms of certainty and security of income. At the same time they can help us to provide suitable accommodation for people who are facing homelessness.
"We've been clear, as a city, that the direction of travel is to bring in a licensing regime and control zone for short term lets. We want to see homes used as homes. So we're encouraging more landlords, especially those with short-term lets, to think seriously about putting their properties into the PSL scheme.
"It's great that so many landlords are already seeing PSL as an alternative as they come to realise that the future for many properties that are currently used short term lets in the city just won't be viable."
Mandy Watt, vice convener, added: "As soon as it's safe to do so, we'll be progressing our ambitious plans to build 20,000 new homes in the coming years, but we also need to work together as a city on short-term solutions.
"Many landlords will be struggling to make an income during the pandemic but our scheme with Link provides guaranteed rent to owners now and for years to come. For the thousands of properties, we know have been used as holiday lets, this is also a chance to rebalance the market and for owners to return these properties to their proper use as homes."
Private landlords and other property owners left with empty homes in Edinburgh due to coronavirus are being encouraged to provide housing for local people through the scheme.
With the PSL scheme, landlords can lease their properties to the council for up to three, five or ten years with guaranteed rent, quarterly in advance, even if the property is empty through no fault of their own.
Link and the council are encouraging Edinburgh's private landlords and property investors to use Link PSL as a letting agent, to receive guaranteed rent in advance, alongside a comprehensive management service, with no management fee.
The impact of coronavirus on Air B&B and student lets is expected to be significant, and landlords are being urged to consider this alternative model of gaining a guaranteed rental income whilst helping households in need of accommodation.
Colin Culross, Link Group commercial director, said: "During the coronavirus outbreak, many people are feeling the financial burden of empty homes that may otherwise be available through a letting agent or Airbnb style holiday let. The PSL scheme is a welcome solution for Edinburgh landlords with buy to let mortgages currently seeking financial support or mortgage payment holidays due to a lack of rental income.
"More than 1,000 landlords are already receiving guaranteed rent through the PSL scheme, which has been operating successfully for over a decade and now with enhanced rental values and the introduction of Link's ISO accredited maintenance service– as a one stop shop approach to property management.
"I would urge any landlords or property owners to get in touch to find out how the scheme could help them, now or in the future."