Residents move into £1.4m housing development at Montrose's Coronation Gardens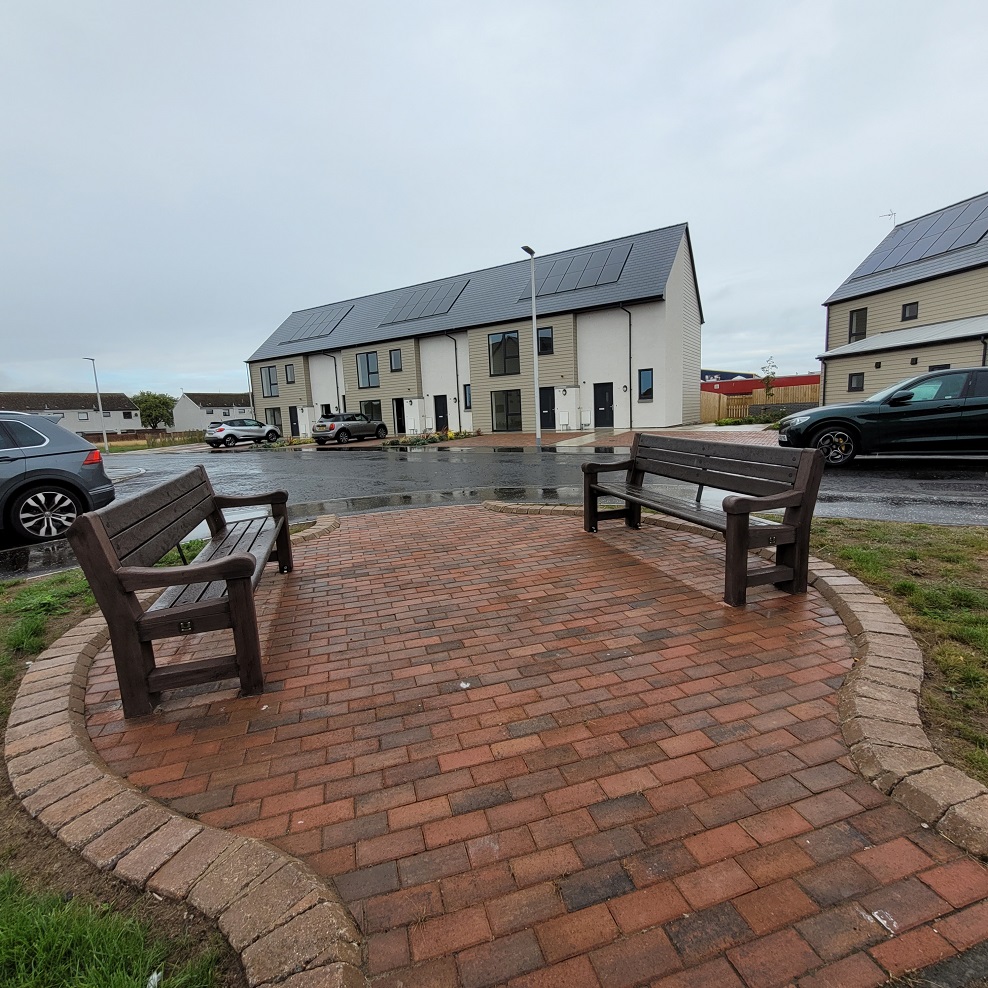 Residents of Coronation Gardens were greeted by Angus councillors and officers in Montrose as they moved into their new homes at Coronation Gardens.
Representing a £1.4 million investment in council housing, the development makes use of vacant land at Forties Road that was part of Rosehill Resource Centre.
The brand new homes help to meet demand for one-bedroom and family housing in the town, offering a mix of new one, two and three-bedroom homes. They benefit from very high levels of energy efficiency, helping to keep tenants' fuel bills as low as possible during the ongoing cost of living crisis.
Angus Council communities convener Mark McDonald, who visited the project earlier this week, said: "It is a pleasure to see another new development being delivered that provides high quality homes and spaces for our citizens here in Angus. These properties will provide affordable housing for people and families for many years to come."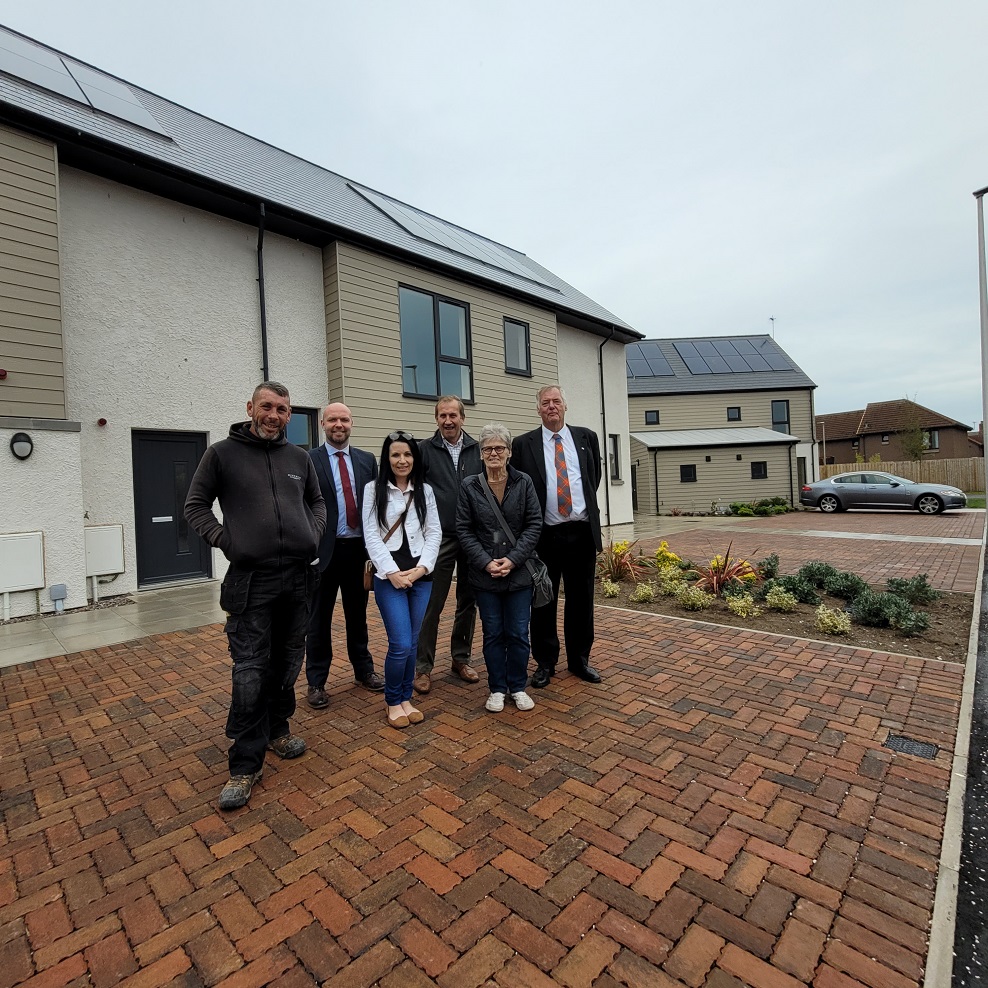 Cllr McDonald was joined by Montrose councillors Bill Duff and Kenny Braes in welcoming new residents Donna Melrose, Andy Lovelock and Gerda McCurrach, as well as housing service leader, John Morrow, and Claire Greenhill, Reagan McIntosh and Kimberley Shepherd of the Community Housing Team for Montrose/Brechin).
The new homes are available through Angus HomeFinder, our choice-based lettings system that allows applicants to bid on their preferred properties and which are allocated based on housing need.
The Coronation Gardens development, which has been delivered over the challenging period of the pandemic, has been funded jointly by Angus Council and the Scottish Government through their Affordable Housing Supply Programme.
The new homes are a part of the council's Strategic Housing Investment Plan that aims to deliver up to 775 new affordable units over five years.