Resource Efficient House moves home after seven years in Motherwell
The Resource Efficient House – a joint initiative by Tigh Grian and Zero Waste Scotland to showcase the benefits of modular, zero carbon housing – has moved from its home for the last seven years at the Building Research Establishment Innovation Park in Motherwell.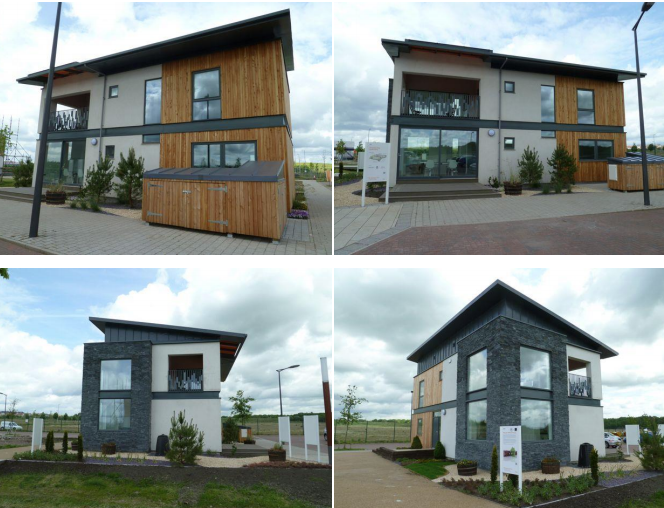 The REH was built to Scottish Building Standard Gold Level and even exceeded Platinum Aspect 1. Its concept and design eventually led to Scotlands first Gold Standard affordable housing development in Alva, Clackmannanshire in 2016, a 48-unit development that secured a nomination as 'Large Affordable Housing Development of the Year' at the 2017 Scottish Home Awards.
Since 2017, Tigh Grian has continued its technology research led by affiliate company Userhuus in partnership with Lucerne University of Applied Sciences and Arts. Now, the new iteration of the REH is ready to be re-assembled at the City of Glasgow College (CoGC), incorporating innovative Building Integrated Photovoltaics developed as a result of that research as well as new technologies to be integrated in partnership with the College's Faculty of Creative Industries all in the run up to COP26.
Additionally, some changes could also emanate from the Scottish Student Challenge – launched last month by celebrity architect George Clarke. Students of Architecture and Engineering have been challenged to come up with design and technology changes to the house which a panel of experts assembled by CoGC will assess.
Robert Cowie, managing director of Tigh Grian, explained the process involved in physically moving a large detached house, not just from one site to another but twice.
He said: "The REH was always supposed to be capable of being moved from one site to another. But because of timelines being really challenging, we had to first move to the Construction Scotland Innovation Centre at Blantyre last week. That involved separating the four complete modules and landing them at CSIC before moving to the new site at the College in time for COP26.
"We are extremely grateful to CSIC for their assistance and support. They monitored our Alva development and together with Zero Waste Scotland were invaluable counsel then. The new partnership with the City of Glasgow College is exciting, the timing perfect and the Student Challenge one we are all looking forward to."
Following the REH move, Tigh Grian is to re-site two additional demonstration houses, currently at BRE Watford to Fife to be used as permanent family accommodation.