Rettie: BTR pipeline continues to grow in Scotland but concerns exist about rent freeze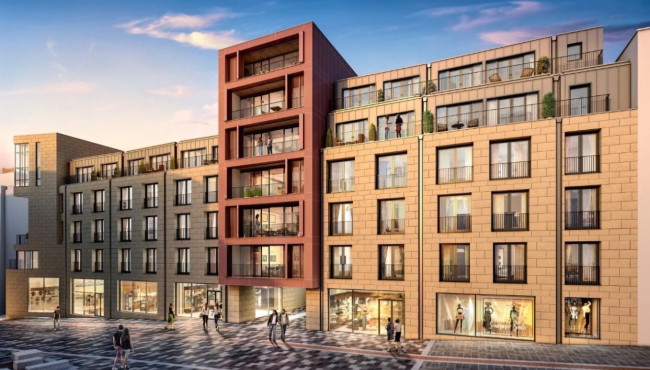 The number of operating and pipeline Build to Rent (BTR) homes has increased by 25% in a year to reach over 13,000 homes, according to the latest BTR Briefing for Scotland from Rettie & Co.
The BTR pipeline in Scotland has continued to grow despite the pandemic, or potentially, due to the pandemic.
Preceding the pandemic there were just over 9,000 units in the BTR pipeline in Scotland. There was a significant increase of over 50% between 2018 and 2019. In 2020 the year-on-year rate of increase slowed as a result of the pandemic, only rising by 7%, or 630 units. However, in 2021, over 2,500 units were added to the pipeline, which was an increase of over a quarter year-on-year.
The concentration of supply in Scotland remains resolutely focused in the two largest cities, with half of the pipeline in Glasgow and a third in Edinburgh.
Glasgow continues to lead the way, with around 7,400 BTR homes, followed by Edinburgh (around 4,300 homes) and Aberdeen (around 1,100 homes). There are still relatively few operating BTR homes, with much of the supply remaining potential. However, a number of large schemes have now been built-out and others have moved forward in planning and financing in the last year.
The total value of such schemes in Scotland is now around £3.5 billion. There is potential for the sector to grow much more – BTR (operating and pipeline) only represents around 2% of all households in Glasgow and Edinburgh, whereas it represents nearly 6% in Manchester.
According to the report, the Scottish Government's rent freeze announcement will likely dampen investor interest in Scotland, at least in the short-term, and could lead to the postponement of thousands of new units for rent.
Dr John Boyle, Rettie & Co's director of research & strategy, said: "As in the rest of the UK, the BTR sector has continued to grow in Scotland in the last year and, despite the pandemic, developer and investor commitment to the sector remains strong.
"Once fully up and running, BTR will become a major provider of housing in Scotland and generate significant economic impact. The Scottish Government's rent freeze announcement, however, has created a lot of uncertainty in the sector and further clarity on how this is going to work and over what timespan is quickly needed."